Pro-Israel Lobby Group AIPAC Called Out for Using Ilhan Omar's Anti-Semitic Money Trope Tweet to Fundraise
Social media users have called out the Israel lobby group AIPAC for seeking to profit from the controversy that swirled around freshman congresswoman Ilhan Omar after she tweeted messages criticized for anti-Semitism.
The independent journalist and translator Mairav Zonszein tweeted a screen grab showing an email from the powerful lobby group AIPAC late Tuesday. She pointed out how the organization had sought to profit from the dispute sparked by Omar's tweets.
"On Sunday, Congresswoman Ilhan Omar invoked old anti-Semitic stereotypes with tweets suggesting that the U.S. government supports Israel only because of Jewish money. She has also said that AIPAC pays politicians to be pro-Israel," the email read.
"Aside from being offensive, divisive and ill-informed, the congresswoman's assertions are plain wrong," the email added, with a link below which led readers to "support AIPAC today."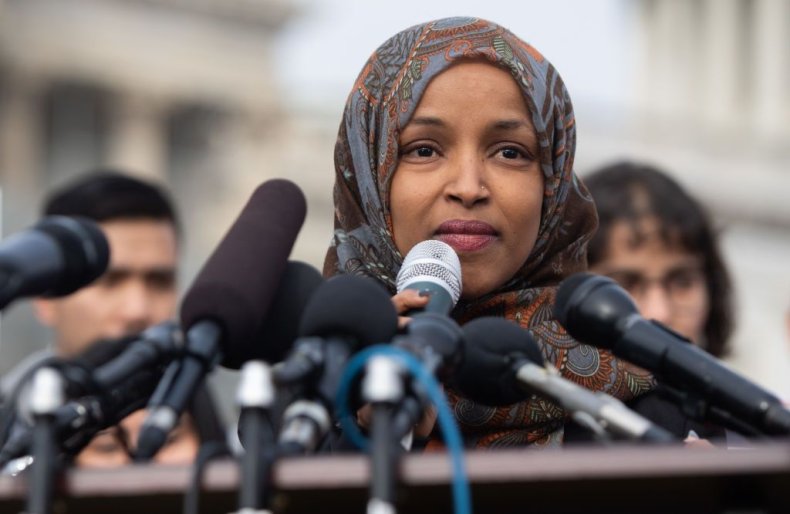 Omar, the newly elected Democrat representative for Minnesota, has been forced to apologize for tweets she sent out Sunday criticizing California GOP representative Kevin McCarthy, who said he would seek to sanction her and the representative for Michigan, Rashida Tlaib, over alleged anti-Semitism.
The congresswoman wrote on Twitter that McCarthy's statements had been "all about the Benjamins." Later she implied in a second tweet she believed AIPAC was paying U.S. politicians to support Israel. Politicians like Nancy Pelosi and advocacy groups such as the American Jewish Committee said Omar had invoked an old anti-Semitic trope whereby Jews are seen to control politics through wealth.
Omar has since apologized for the tweets. "Anti-Semitism is real and I am grateful for Jewish allies and colleagues who are educating me on the painful history of anti-Semitic tropes," Omar wrote in a statement on Twitter.
"My intention is never to offend my constituents or Jewish Americans as a whole. We have to always be willing to step back and think through criticism, just as I expect people to hear me when others attack me for my identity. This is why I unequivocally apologize."
At the same time, I reaffirm the problematic role of lobbyists in our politics, whether it be AIPAC, the NRA or the fossil fuel industry. It's gone on too long and we must be willing to address it," she added.
The apology has not been enough for some. President Donald Trump has called it "lame" and called on Omar to resign, The Associated Press reported. However, others have criticized the AIPAC for opportunism during the controversy and praised Omar for starting an important debate. The tweet by Zonszein has been retweeted more than one thousand times and liked nearly two thousand times.