Pro-Life Movement Must Ready Itself Against Big Tech | Opinion
Although the U.S. Supreme Court is poised to overturn Roe v. Wade, the fight to defend human life is only just beginning. If the leaked majority opinion holds, and the issue of abortion is sent back to the states, abortion activists and their corporate allies will use any means necessary to stop the pro-life movement—including Big Tech censorship.
Big Tech companies have already used censorship to suppress pro-life advocacy, while elevating aggressive pro-abortion agendas. Last election cycle, after one of Facebook's third-party fact-checkers targeted Susan B. Anthony List for "misleading claims" about Joe Biden's policy on late-term abortions, the pro-life group launched a media campaign to secure both a reversal and an apology.
This past September, Google removed pro-life ads by Live Action while allowing ads that promote dangerous abortion pills. Google's actions prompted a letter from 11 U.S. senators, which stated that "Google's double standard on abortion is disingenuous and an egregious abuse of its enormous market power to protect the billion-dollar abortion industry."
This pattern of censorship and de-platforming will only intensify if Roe is finally overturned. To win the fight ahead, pro-life groups will need to use social media, marketing platforms, donation processing programs, customer relationship management software and other practical services that Big Tech companies make available to both for-profit and nonprofit organizations. It is therefore important that pro-life leaders know which Big Tech platforms are likely to target them and which are not.
Pro-life leaders now have this information at their fingertips, compiled in "The Big Tech Scorecard." Published by Napa Legal, the scorecard reviews and rates the user agreements of more than 50 major online platforms, finding that 65 percent of them pose risks for free speech and religious freedom. These agreements allow termination of services, removal of content and even the imposition of fines as penalties for violations of the companies' vague, arbitrary or highly partisan "content policies." If pro-life groups fail to understand these agreements and the risks that many of them pose to their operations, their efforts at the state level may be hobbled from the start.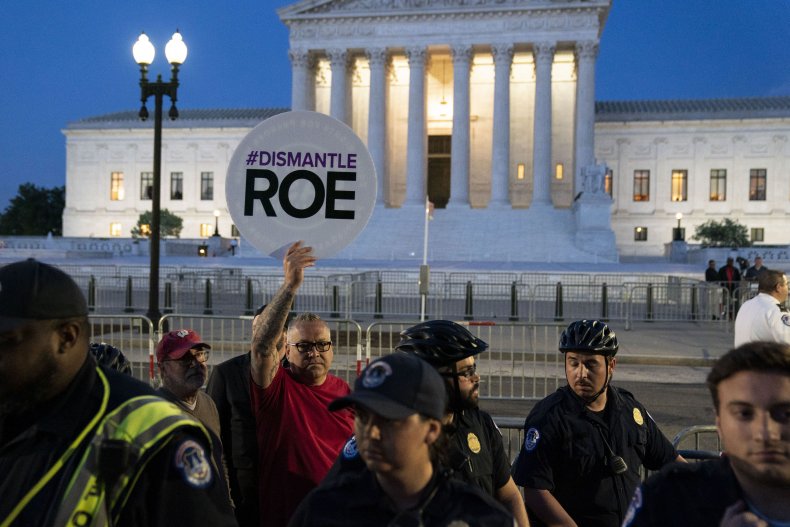 For example, GiveLively, a fundraising platform that is free for nonprofits, states in its terms of use that it will terminate or suspend organizations' accounts if their activities "advocate against or deny the rights of women." If there is any confusion about what "rights of women" means to GiveLively, the company lists "reproductive health"—a well-known euphemism for abortion—as one of its corporate values. Pro-life groups should steer clear.
Payment processing service PayPal is hardly any better. PayPal reserves the right to fine users upwards of $2,500 if it decides their advocacy efforts are "forms of intolerance"—a phrase that is largely open-ended. This fine can be debited directly from a user's account, as plainly stated by PayPal's user agreement. While PayPal has yet to make a public statement about abortion since the Supreme Court leak, it has made direct donations to Planned Parenthood in the past.
Consider also Mailchimp, a major platform for marketing campaigns and mailing lists. Based on its "sole judgement," Mailchimp reserves the right to delete your account and can "suspend the Service to you at any time, with or without cause." Mailchimp adds that "we won't refund or reimburse you in any situation.... Once your account is terminated, you acknowledge and agree that we may permanently delete your account and all the data associated with it, including your Campaigns." Mailchimp's standard terms of use do not reference abortion, but its parent company Intuit offers "termination of pregnancy" as a health benefit to its employees.
Even if pro-life groups choose their vendors wisely, the targeting and censorship will likely continue because of pressure campaigns from abortion activists and their c-suite allies. This pressure will likely include increased scrutiny of pro-life activity across state lines, which is why pro-life leaders must also make sure they are up to speed with their operations and compliance practices. If not, pro-life organizations may face fines, penalties, litigation or even dissolution. Fortunately, there are practical and easy steps that pro-life leaders can take now to check whether their organizations are ready for these attacks.
The stakes are too high for complacency. Lives quite literally hang in the balance, which is why pro-life groups must act now rather than later to ensure they are ready for the corporate headwinds they'll face if the battle for life heads back to the states.
Josh Holdenried is vice president and executive director of the Napa Legal Institute, which educates faith-based nonprofits.
The views expressed in this article are the writer's own.