Pro-Trump Book Becomes Best-Seller After Ex-President Praises It as 'Historical Standard'
Former President Donald Trump's endorsement of a book written by one of his former advisers may have helped make it a best-seller.
Trump's been known to be heavily critical of books that cast him and his administration in a negative light, slamming them for being inaccurate and written by disgruntled people with no real connection to him. In contrast to those "fakers and slimeballs," Trump praised General Keith Kellogg, his former national security adviser, for having written a "factual and indisputable" narrative about the Trump presidency.
Kellogg's book, War by Other Means: A General in the Trump White House, was ranked 14,026 on Amazon's best-seller rank on Tuesday morning. Hours after Trump's endorsement, it went to number 180. The book also became the No. 1 best-seller in two of the three categories it was listed in and was the second best-selling book in the category of "Political Conservatism & Liberalism."
A "sweeping and powerful account" of the Trump presidency, according to the former president, Trump championed the book as a "real and inside account" of his time in office.
"I strongly recommend this important book that will set a historic standard," Trump said before urging people to purchase the book.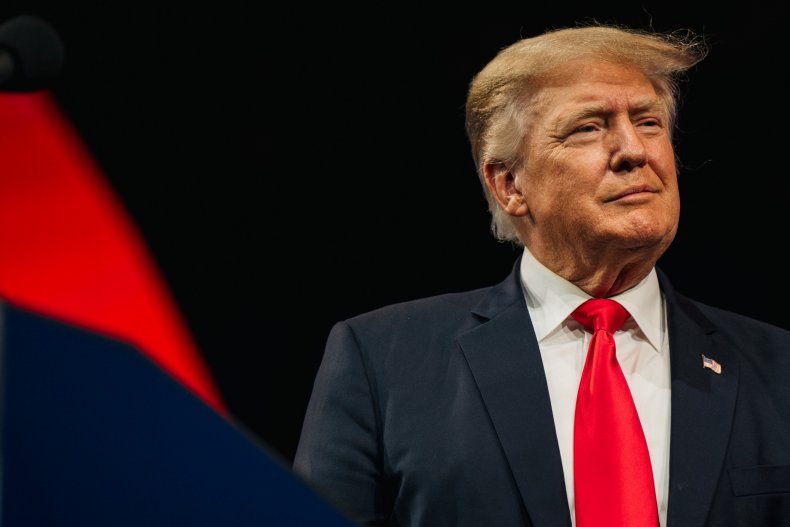 Kellogg, a retired lieutenant general in the Army, served first as Trump's national security adviser following the resignation of General Michael Flynn. After his short stint as an adviser, Kellogg served as Trump's chief of staff to the National Security Council before ending his time in the Trump administration's final years as a national security adviser to former Vice President Mike Pence.
While many of the books coming out about Trump haven't been a glowing endorsement of the former president, several Trump administration officials are looking to tell a different side.
Peter Navarro, a former Trump official, told Yahoo! News there's a "genuine thirst for the truth about the Trump administration." Similarly to Kellogg's book, Navarro's is doing well in presales, as is a book from Mark Meadows, Trump's former chief of staff. Trump also praised Meadows' book as being an "incredible Christmas president" and a "fantastic book."
Navarro may be right that there's a "thirst" for books about Trump, but interest goes beyond those who take a positive view of the former president. Love him or hate him, books about Trump have historically done well on the charts and recent narratives from Stephanie Grisham, former press secretary to former first lady Melania Trump, and Fiona Hill, a former Russia adviser to Trump, both become best-sellers.
Neither gave a particularly flattering view of the White House under the Trump administration. Peril, a book penned by Bob Woodward and Robert Costa, is still a best-seller in its categories and is No. 28 on Amazon's charts nearly a month after its publication.
Trump dismissed Grisham as being a "bitter" former employee who was being paid by a "radical left-leaning publisher to say bad and untrue things."