Problem With Lethal Injection Drugs Prompts Ohio Gov to Postpone Execution
Ohio Governor Mike DeWine has delayed the execution of a death row inmate for the second time as the state continues to struggle to find lethal injection drugs.
Lethal injection has been the preferred method of execution in states that have the death penalty, but as drug companies continue to block their drugs from being used in executions, states have faced difficulty obtaining drug alternatives.
Inmate Kareem Jackson was convicted of murdering two drug dealers execution-style following a 1997 robbery. On Friday, DeWine delayed Jackson's execution by more than three years.
Citing drug supply issues, the governor's office moved Jackson's September 15, 2022, execution date to December 10, 2025. This is the third time in total that Jackson has been issued a reprieve, according to WKBN. Jackson was originally scheduled to be put to death on July 10, 2019.
Since Ohio's sole execution method is lethal injection, DeWine has granted several delays to inmates due to the shortage.
In February, the governor's office issued a statement saying the reprieves were issued in response to "ongoing problems involving the willingness of pharmaceutical suppliers to provide drugs" for use in executions "without endangering other Ohioans."
In 2016, Pharmaceutical company Pfizer, manufacturer of an FDA-authorized COVID-19 vaccine, released a statement saying it would block its drugs from being used in executions.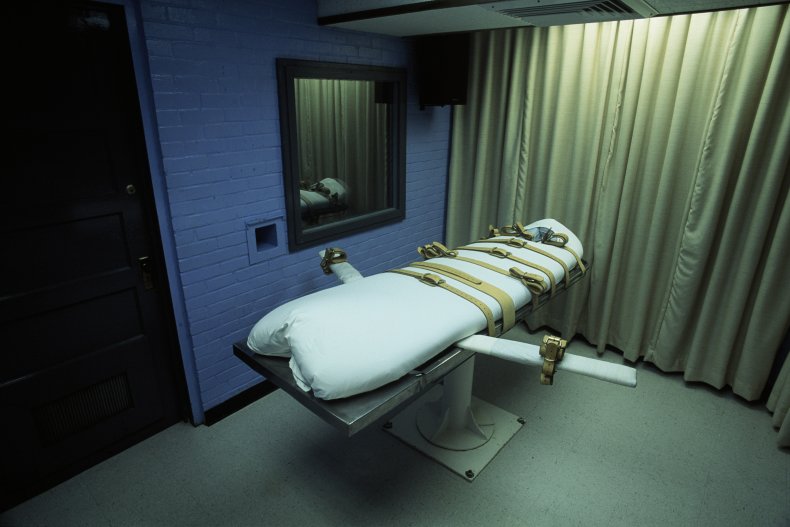 "Pfizer makes its products to enhance and save the lives of the patients we serve," Pfizer said in a 2016 statement. "Pfizer strongly objects to the use of its products as lethal injections for capital punishment."
Before the ban, Pfizer was the last remaining federally approved manufacturer to supply its products for execution by lethal injection, according to Pharmaceutical Technology.
Following in Pfizer's footsteps, many other global pharmaceutical companies have been reluctant to share their products for capital punishment.
Johnson & Johnson, Dash Pharmaceuticals and Sagent Pharmaceuticals are among those that have taken steps to prevent their drugs from being used in executions.
"Janssen discovers and develops medical innovations to save and enhance lives," Johnson & Johnson said in a 2017 statement. "We do not support the use of our medicines for indications that have not been approved by regulatory authorities, such as the US FDA. We do not condone the use of our medicines in lethal injections for capital punishment."
Ohio's last carried-out execution was in July 2018, according to the Death Penalty Information Center. Of the 68 execution dates scheduled from August 2018 through 2022, 45 have been rescheduled.
Newsweek reached out to DeWine for comment.