Meghan Markle's childhood letter calling out sexist advertising by Proctor & Gamble left the company moved when it resurfaced, a spokesperson told Newsweek.
The Duchess of Sussex wrote to the company as a schoolgirl asking executives to change a commercial that said: "The gloves are coming off—women are fighting greasy pots and pans with Ivory Clear."
Back then she won her campaign and the narration was changed to "people," spurring Meghan to go on Nick News in 1993.
In footage unearthed following her relationship with Prince Harry, Meghan said: "When they heard this, the boys in my class started saying: 'Yeah that's where women belong—in the kitchen'."
Now Proctor & Gamble has revealed how the company reacted to the resurfaced story.
A spokesperson told Newsweek: "We were moved to hear that, even as a young girl, The duchess was motivated to speak out about gender equality.
"As one of the world's largest advertisers, we recognize the power of advertising to shape culture, spark dialogue and change perception.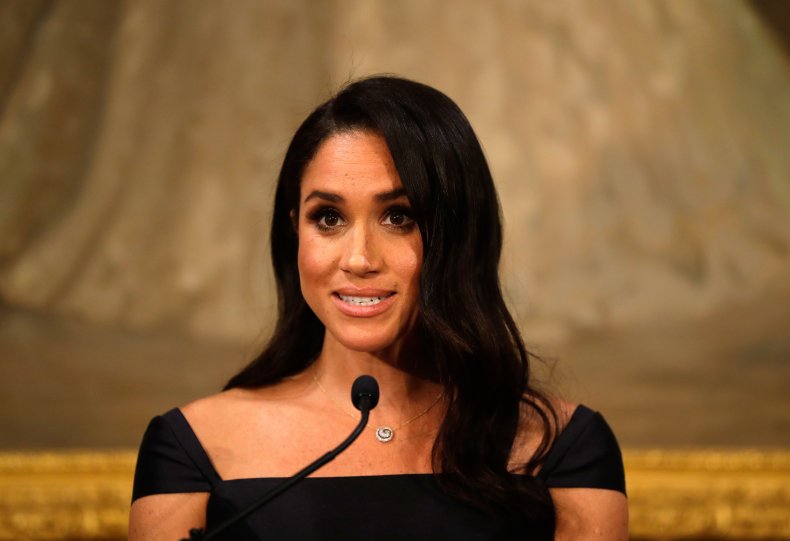 "That's why we strive to use our voice in advertising as a force for good, raising awareness of, and sparking conversation around, topics including gender bias."
Meghan and Harry's Archewell Foundation yesterday announced a partnership with the company to work on gender equality.
A press release on the Archewell website says the couple "are on a mission to build a more equitable and just future for women and girls."
It says of P&G: "Together we will underscore the importance of engaging men and boys in the drive for gender equity throughout society and encourage shared caregiving at home so everyone in the family can thrive."
In Meghan's 1993 TV interview, she said: "If you see something that you don't like or are offended by on television or any other place write letters and send them to the right people and you can really make a difference not just for yourself but lots of other people."
Meghan and Harry have already worked with the company in their capacity as co-chairs of Vax Live, the concert for vaccine equality broadcast over the weekend.
And for Mother's Day the two organizations supported Harvest Home, a homeless shelter for expectant mothers, a press release said.
A Proctor & Gamble spokesperson told Newsweek: "We are committed to being a force for good in the areas of community impact, equality and inclusion and environmental sustainability.
"We are excited to be partnering with Archewell Foundation, bringing together our shared values and global reach to advance gender equality, more inclusive online spaces, and celebrate resilience and impact through Para sport."