A professor at Connecticut's Fairfield University is suing one of her students after they lodged a complaint with the school's administration over a bad grade, CTPost reports. The instructor, Sharlene McEvoy, is also suing the school for allegedly defaming her by siding with the student's complaint.
McEvoy's filed the lawsuit in Superior Court and is seeking two things: to prevent the university from altering the student's grade and money for damages, the amount of which has not been specified. She is being represented in court by attorney Daniel H. Kryzanski of Stratford, Connecticut.
The specifics of the failing grade are complicated and tied up in the remote learning environment forced on students by the COVID-19 pandemic.
The student, Joseph Moran of New Jersey, was taking McEvoy's class in the legal environment of business in early 2020.
Due to the remote teaching setup required by the spring, the class's final exam had to be done remotely and shipped to McEvoy using USPS. This exam constituted 100 percent of students' final grades.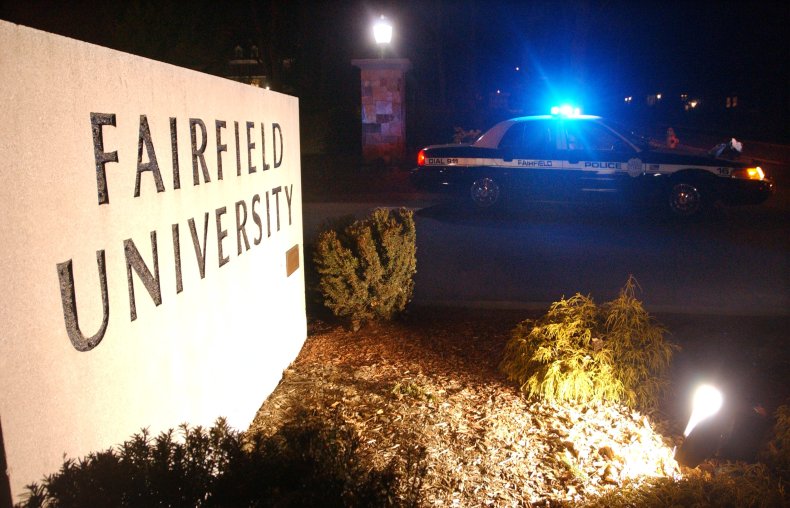 McEvoy provided each student with a prepaid envelope and paid for shipment tracking. Exams were to be mailed to the professor's home no later than June 12, 2020. Moran mailed his exam on June 8, but failed to have it tracked, according to the suit. Therefore, when it arrived at McEvoy's home on June 16, it received a failing grade.
Following this, Moran reached out to the head of McEvoy's department to issue a complaint. The lawsuit alleges that this was in violation of Fairfield University's "'Student Academic Grievance Procedure' which states in part that if a student has a grievance, the student must first attempt 'to resolve any academic grievance with the faulty member..."
McEvoy eventually agreed to regrade the paper and gave it a C minus. Moran continued to appeal the new grade and, following a grievance hearing in May, the Fairfield University provost stated that the professor had regarded the exam in a "prejudiced" manner and called for the grade to be changed to "pass."
"Defendant Moran's statement that he 'did not feel comfortable with [McEvoy's] re-grading his paper from a non-bias way' was defamatory in that he was representing that he felt she would be biased in grading his paper just because he filed a complaint with the Fairfield administration," the professor's lawsuit alleges.
Lawyers for Fairfield University attempted to have the suit dismissed, claiming that McEvoy failed to use all the options available to her to resolve the situation after she did not attend the grievance hearing. Kryzanski argued that his client had not been allowed to take part in the hearing process.
Newsweek reached out to lawyers for both parties for comment. This story will be updated with any response.