Programmer Cycles Length of Britain in Virtual Reality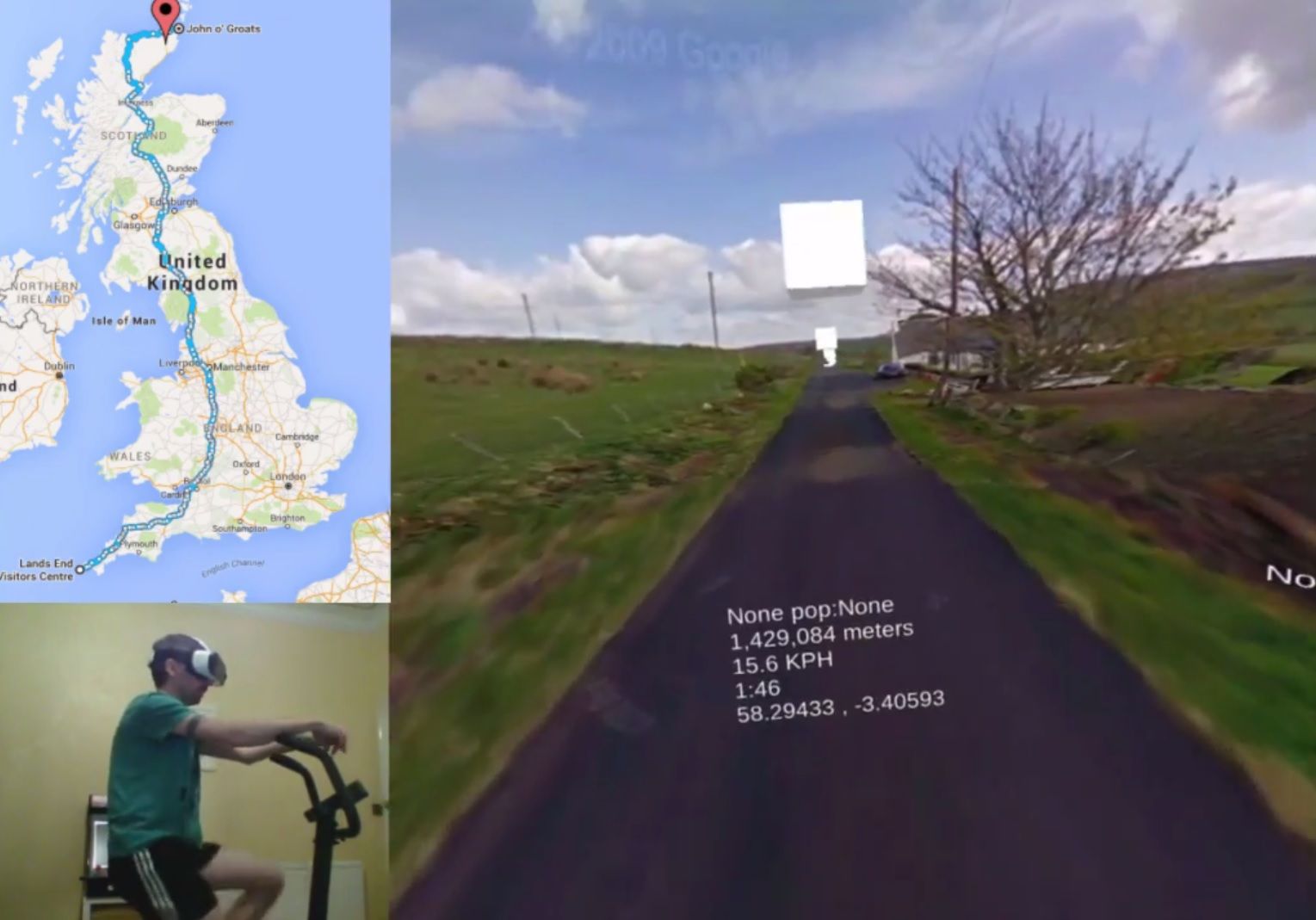 A Scottish software developer has cycled the full length of Great Britain without leaving his home.
Aaron Puzey became the first person to cycle from Lands' End to John O'Groats in virtual reality, using an exercise bike and Google Street View.
The 964-mile journey took Puzey 85 hours spread over eight months using CycleVR—an app he developed himself. He came up with the idea after getting "sick of staring at the same blank wall all the time" while working out on his exercise bike.
"I'd been thinking about using VR to make the routine more interesting for a while and then it suddenly occured to me that Google Street View is a great way of seeing other parts of the world without having to actually go there," Puzey tells Newsweek.
"I chose Britain because it's an achievable journey for me and a fairly famous one too."
Highlights of the trip, Puzey says, included the Lake District, Perthshire and Bristol, though his favorite moments involved the people he saw along the way.
"I just love seeing people doing interesting or odd things," Puzey says. "I saw a woman taking her dog for a walk in her pyjamas and wellington boots, a punch up in the main street of Edinburgh and a demonstration in Stockport."

Puzey now hopes to turn the project into something everyone can enjoy by creating a kit people can buy to do the same thing. As for his own virtual reality adventures, Puzey is currently consulting a map of the world to plan his next journey.
"I've been thinking of Japan," he says, "but I'm open to suggestions."