Progressive Opposition Threatens Bipartisan Stimulus Bill: 'Dollar Amount Too Low'
Massachusetts Democratic Senator Elizabeth Warren joined some other progressive lawmakers on Monday by criticizing a new proposed coronavirus economic stimulus bill.
Both Republican and Democratic lawmakers have been working on a new relief bill which is estimated to cost roughly $908 billion dollars. The proposal currently does not have a provision for sending direct payments to eligible Americans like the CARES Act, which was signed into law in March. While some members of Congress have described the new proposal as a compromise between Democrats and Republicans, Warren said she was concerned that the bill would not provide enough relief.
"I am very worried that the dollar amount is too low, people need help," Warren told reporters Monday. "Folks who've been getting an extra $600 of unemployment relief are barely making it. Cutting that in half, does not make their lives easier."
"Direct checks are an excellent way to get money into the hands of people who desperately need it," Warren said.
Warren's comments reflected those of some other progressive Democrats. Vermont Senator Bernie Sanders criticized the proposal during a Monday interview with CNN's Jake Tapper because "it does not address the economic crisis facing tens of millions of families in this country."
"This proposal does not include that $1,200 direct payment per individual and $500 for kids that we desperately need in order to put working families back on their feet," Sanders said. "It would be a real help. We don't have it. I'm gonna fight to see that we get that included."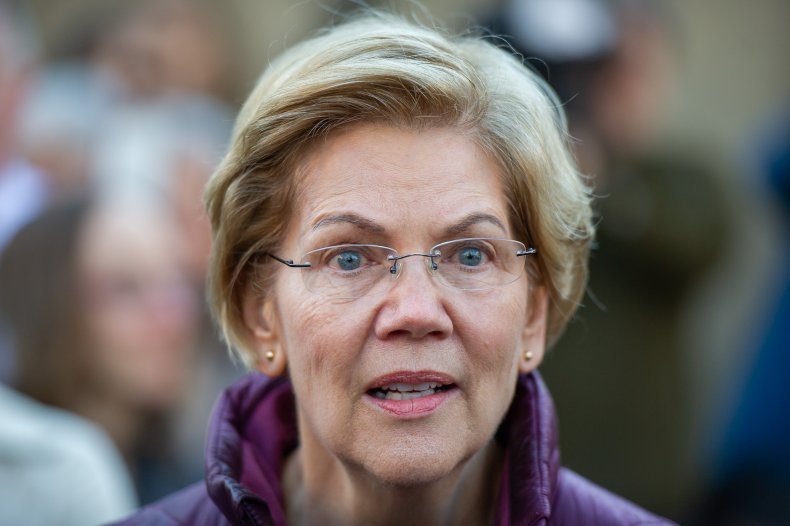 Although the details of the relief package have yet to be released by lawmakers, the proposal would seek to fund the Paycheck Protection Program with $300 billion for small business loans. Unemployment benefits would also be increased by $300 per week, which is half the amount they were increased by under the CARES Act. In a Friday tweet, New York Representative Alexandria Ocasio-Cortez emphasized her opinion that direct assistance was vital.
"COVID relief needs to directly help everyday people," Ocasio-Cortez tweeted. "People need stimulus checks & UI (unemployment insurance)."
Progressive Democrats are not the only ones expressing concerns about the new proposal. In an interview with Politico published Monday, Missouri Republican Senator Josh Hawley said he had urged President Donald Trump to veto any bill that did not include direct payments.
"Working families and individuals ought to be first for Covid relief," Hawley said, "and then we'll talk about everything else."
Democrats may have an uphill battle in adding a second round of stimulus checks to the new proposal. Republicans hold the majority in the U.S. Senate with 53 seats while Democrats currently hold 45 seats. Both sides have indicated a desire to pass the new proposal before the Congress adjourns for its yearly scheduled winter recess in December.
However, some Republicans have warned that more direct assistance may have to wait until after President-elect Joe Biden takes office in January. "There may be a stimulus check," Louisiana Republican Senator Bill Cassidy said during a Sunday interview, "but that would be a different piece of legislation."
Biden said Friday that he believed sending direct assistance to payments may still be "in play," but declined to divulge further details. Newsweek reached out to Biden's transition teams for comment.