Progressive Democrats rallied behind Representative Alexandria Ocasio-Cortez of New York after she described GOP Senator Ted Cruz of Texas and other Republicans that objected to President Joe Biden's win as "abusers."
During an Instagram live-stream on Monday, Ocasio-Cortez called out Cruz and other Republicans who objected to the certification of Biden's victory, arguing that their actions contributed to the violent insurrection by supporters of former President Donald Trump against the U.S. Capitol on January 6. She accused Cruz and other Republican lawmakers of being eager to "move on" without discussing accountability.
The progressive Democrat has repeatedly singled out Cruz and blasted Republicans who joined with him in objecting, saying they should no longer serve in Congress.
"These are the tactics of abusers. Or rather, these are the tactics that abusers use," Ocasio-Cortez said during the video. "What they're asking for when they say, 'Can we just move on?' ... is, 'Can you just—can we just forget this happened so that I can do it again, without recourse?... Can you just forget about this so that we can, you know, do it again?'"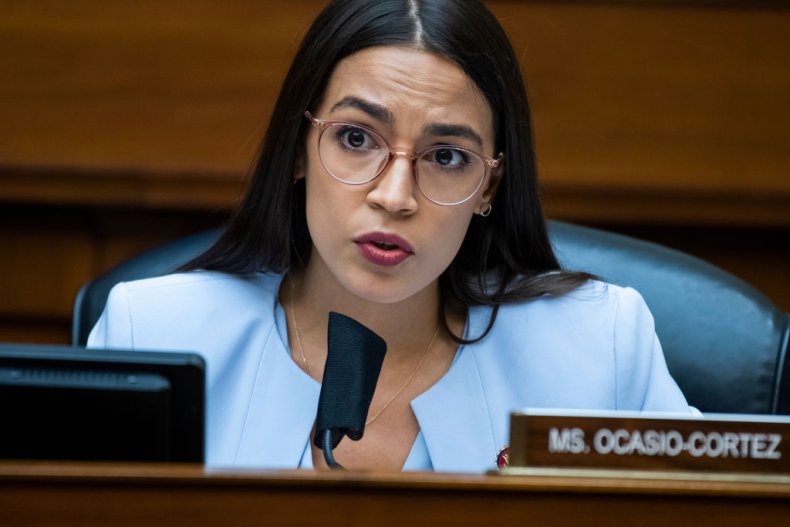 Other progressive Democrats quickly rallied behind Ocasio-Cortez, sharing a similar perspective and praising her for publicly discussing the trauma she and other members of Congress suffered during the attack by the pro-Trump mob.
"I shared @AOC's concern about being locked in the same room as my Republican colleagues on January 6th. They had incited an insurrection, and were live-tweeting our whereabouts," freshmen Representative Mondaire Jones, a New York Democrat, tweeted on Tuesday. "Some of them continue to pose a threat to everyone who works in the Capitol. They must be expelled."
Former Democratic presidential hopeful Julián Castro, who previously served in former President Barack Obama's Cabinet, thanked Ocasio-Cortez for sharing her experience.
"Thank you for sharing your experience, @AOC. So many lives were put at risk because lawmakers fanned the flames of violent extremists—and law enforcement failed to take the threat seriously," Castro tweeted. "We can't 'move on' from this attack until those responsible are held accountable."
Representative Ilhan Omar, a Minnesota Democrat, took aim at Ocasio-Cortez's critics.
"Y'all stop invalidating @AOC's experiences because you aren't hearing about the experiences of other members," she wrote in a Monday evening tweet. "Everyone deals with trauma differently, her stories are validating for so many of us with similar experiences and she is showing people that vulnerability is strength."
In an interview with MSNBC, Representative Katie Porter, a California Democrat, recounted just how terrified Ocasio-Cortez was as they hid together on January 6. Porter said she told her colleague: "'I'm a mom. I'm calm. I have everything we need. We can live for like a month in this office.'" Ocasio-Cortez replied, "'I hope I get to be a mom, I hope I don't die today,'" Porter said.
The New York congresswoman strongly criticized Republicans for saying that Democrats should just "move on" while dismissing efforts to hold Trump and other GOP lawmakers accountable.
"So many of the people who helped perpetrate and who take no responsibility for what happened in the Capitol are trying to tell us all to move on... forget about what happened... [and] that it wasn't a big deal... without any accountability, without any truth-telling or without actually confronting the extreme damage, physical harm, loss of life and trauma that was inflicted on not just me as a person, not just other people as individuals, but as on all of us as a collective, and on many other people," Ocasio-Cortez said in her Monday evening live-stream.
Just 10 Republican House members joined with their Democratic colleagues in voting to impeach Trump a second time a week after the violent attack against the Capitol. The Article of Impeachment accuses Trump of inciting the riot. Ahead of the mob attack, Trump urged supporters at a nearby rally to march to the legislative building and "fight like hell" to keep him in office. The Senate will begin Trump's second impeachment trial next week, but it currently appears that there are not enough GOP senators willing to vote to convict the former president.
Newsweek reached out to Cruz's press representatives for comment but they did not immediately respond.