Progressives Rail Against Biden Considering Rahm Emanuel for a Cabinet Position: 'Covering Up a Murder Is Disqualifying'
On Monday afternoon, Democratic New York Representative Alexandria Ocasio-Cortez continued her criticism of President-elect Joe Biden's consideration of former Rahm Emanuel, former Chicago Mayor and White House Chief of Staff under ex-President Barack Obama, for a high-ranking federal government position.
Biden had originally considered Rahm as a possible Secretary of the Department of Transportation, but backtracked on Sunday after Ocasio-Cortez and at least two other Democratic politicians blasted Rahm for the role he played in the police cover-up of the shooting of 17-year-old Black teen Laquan McDonald in 2014 when Rahm was Chicago's mayor.
Biden is now considering Rahm for a less prominent role as a trade representative, but on Monday afternoon, Ocasio-Cortez called it "shameful and concerning" that Rahm is being considered for any position at all.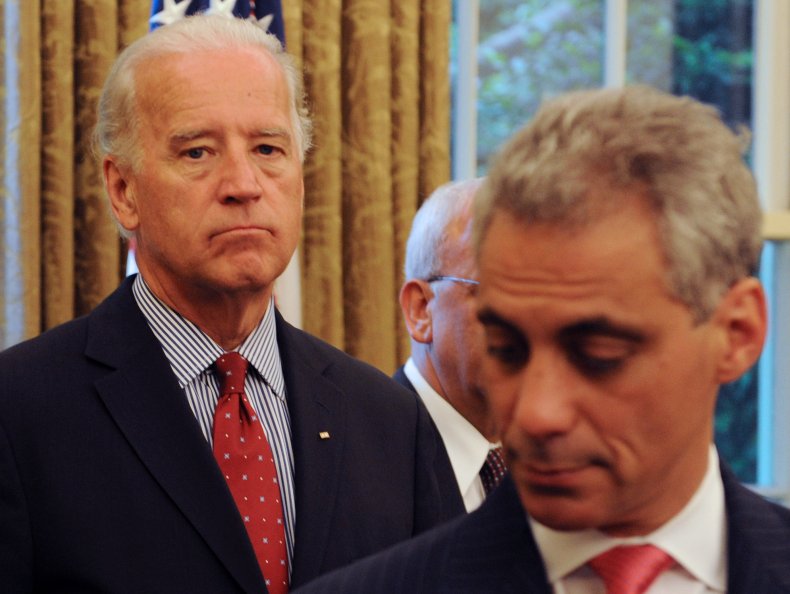 "What is so hard to understand about this?" Ocasio-Cortez wrote in a Monday afternoon tweet. "Rahm Emanuel helped cover up the murder of Laquan McDonald. Covering up a murder is disqualifying for public leadership. This is not about the 'visibility' of a post. It is shameful and concerning that he is even being considered."
"It is also a truly embarrassing indictment of what's considered 'center' politics in the US that objecting to the appointment of an official who helped cover up the murder of a Black child is deemed the 'progressive, far left' position," she also tweeted.
Under Emanuel's administration, Chicago city lawyers fought to hide police dashboard camera video of McDonald's being shot 16 times in the back by an officer while McDonald posed no clear threat.
Previous to Ocasio-Cortez's Monday tweet, Rossana Rodriguez-Sanchez, a Chicago alderwoman, created a Change.org petition telling Chicago residents to "make sure Joe Biden knows Rahm is on our DO NOT HIRE list."
Sherrilyn Ifill, a director-counsel for the NAACP Legal Defense and Educational Fund, tweeted on Friday, "I'm sorry, what?" in response to a CNN report about Rahm possibly being named as Transportation Secretary.
Ocasio-Cortez told The New York Times earlier this month, "Someone like Rahm Emanuel would be a pretty divisive pick. And it would signal, I think, a hostile approach to the grass-roots and the progressive wing."
If Rahm is named as a trade representative, he would negotiate directly on trade policy with foreign governments and coordinate the federal government's response, reporting directly to Biden.
Biden is expected to reveal his Cabinet picks Tuesday.
Thus far, Biden has picked Alejandro Mayorkas to lead the Department of Homeland Security and Antony Blinken as Secretary of State. He has also named Avril Haines as the National Intelligence Director, Jake Sullivan for National Security Adviser, Linda Thomas-Greenfield as U.N. Ambassador and John Kerry as Climate Czar, a new position meant to address global warming.
Newsweek contacted the Biden campaign for comment.