A Southern California city is moving forward with plans for monthly payments as high as $900 to transgender and nonbinary residents to help them overcome discrimination.
The Palm Springs City Council on Thursday unanimously voted to allocate $200,000 from two local nonprofits for the initial legwork to provide the payments to members of the marginalized demographic living in the city. The city's move comes as California is implementing a guaranteed income plan, and as Republican-led states have sought to restrict the rights of transgender people.
The money will go to Palm Springs-based Queer Works and DAP Health to work out details of the first-of-its-kind pilot guaranteed income program.
Jacob Rostovsky, Queer Works executive director, told Newsweek he expects the program to be similar to other guaranteed income pilot programs launched in other U.S. cities. He said other cities that have experimented with guaranteed income on average have given 150 people monthly payments of $600 to $900.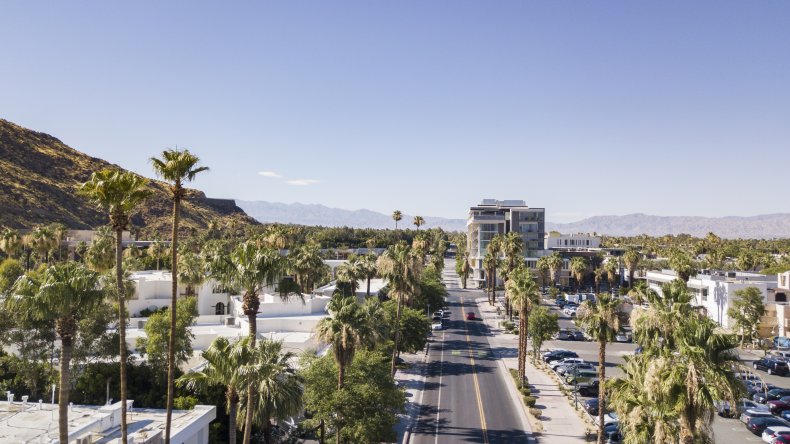 But this one would give a leg up to a community that faces widespread violence and discrimination for housing and jobs. Research shows that transgender people are more likely to live in poverty.
"So when you raise them up to the average level, they achieve a lot more," Rostovsky said.
The two nonprofits will look for philanthropic dollars to fund the program. Additionally, they'll look at ways to tap into a $35 million fund created by California lawmakers to provide monthly payments to pregnant women and young adults who've recently left foster care. The new pot of money would be distributed by local governments and nonprofits.
The idea of no-strings cash payments has increasingly taken hold in the U.S. Presidential candidate Andrew Yang made it the centerpiece of his campaign, most Americans were given direct cash payments during the height of the pandemic and a group called Mayors for a Guaranteed Income is evaluating other local pilot programs.
"This is a complete revisiting of how we address poverty in this country by giving people money," Palm Springs Council Member Christy Holstege, who raised the issue, said during a council meeting Thursday.
Holstege said that restrictions on other government anti-poverty programs end trapping their recipients. But with a guaranteed income, people can spend money on diapers, rent, a broken car or "other solutions that we all know as being the experts of our lives."
However, Palm Springs Mayor Lisa Middleton (who is transgender) cast doubt on the viability of guaranteed income programs, and if they should be run by municipal governments.
"But it would be money that may be much more effectively spent than it's being spent now and that's what this is trying to find out," Palm Springs Council Member Greg Kors added.
Newsweek has reached out to Middleton for comment.