Prostitution Surges in Russia in Wake of Financial Crisis: Report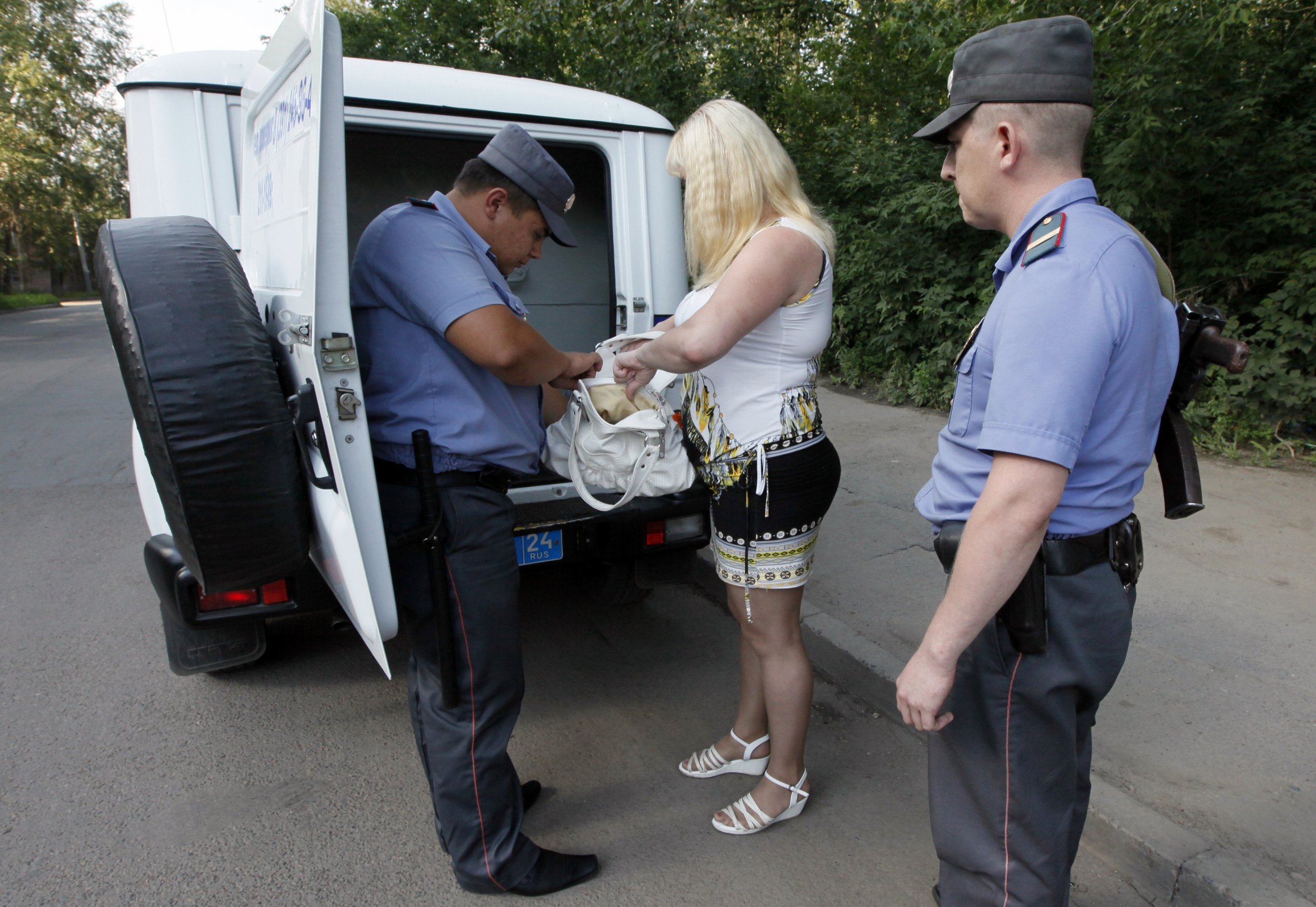 Prostitution in Russia is surging in the wake of the country's financial crisis, Russian radio RSN reports.
The number of women and men having sex for money—which is illegal in Russia—has risen by 20 percent as a result of the financial crisis that hit the country in late 2014, according to Vladimir Zazhmilin, deputy head of the campaign group Vice Squad.
The group runs events with organizations that represent sex workers, and in 2013 Zazhmilin endorsed the decriminalization of prostitution, to better regulate the industry and maximize its economic contribution to the country. Vice Squad aims to function as an authority on prostitution and crimes within the industry that may go overlooked due to the police's focus on cracking down on the industry.
On Thursday, he estimated that there has also been a 35 percent increase in "non-professional" prostitution, where people offer their services through fake dating ads and instead of money take payment in commodities, such as new phones, computers and even food.
"More and more women and men take part in the activity of prostitution," Zazhmilin said, adding that Russia's neighbors and trade partners had also been hit by the financial crisis. "Many come to work here from the former Soviet Union," he said. "They send money home because their income has fallen against the value of the dollar compared with previous years. But this is only the tip of the iceberg."
Official statistics estimate that there are 1 million sex workers in Russia, but Zazhmilin says the figure exceeded 3 million a long time ago.
According to RSN, the association of sex workers Silver Rose confirms that the number of prostitutes in Russia has increased since 2014. The association's head Irina Maslova said that many who have turned to prostitution were once professionals who had lost their jobs.
"As soon as job cutbacks began, new people starting coming in from the age groups of 35 to 40, some even older," she said.
Russia is expected to remain in recession until 2017 by estimates of the International Monetary Fund but this week the rouble jumped to a record high value for 2016 and is now at almost 69 roubles to the dollar.