Protection From Omicron Jumps 100-Fold With Pfizer Booster Shot: Israeli Researchers
As the international medical community continues to study the Omicron variant, new research out of Israel suggests that available vaccines may be helpful.
The findings of a study carried out by Israel's Sheba Medical Center and Health Ministry's Central Virology Laboratory were published on Saturday. In it, researchers found that the Pfizer COVID-19 booster shot seemingly offers significant protection against the new strain, suggesting that booster shots, in general, could be vital in fighting it.
During the study, Israeli researchers followed 20 patients who had received a Pfizer booster shot a month prior and compared them to 20 other patients that only received their second shot 5-6 months ago. The results were stark.
"People who received the second dose 5 or 6 months ago do not have any neutralization ability against the Omicron. While they do have some against the Delta [variant]," Gili Regev-Yochay, director of the Infectious Diseases Unit at Sheba Medical Center, explained to the press. "The good news is that with the booster dose it increases about a hundredfold. There is a significant protection off the booster dose. It is lower than the neutralization ability against the Delta, about four times lower."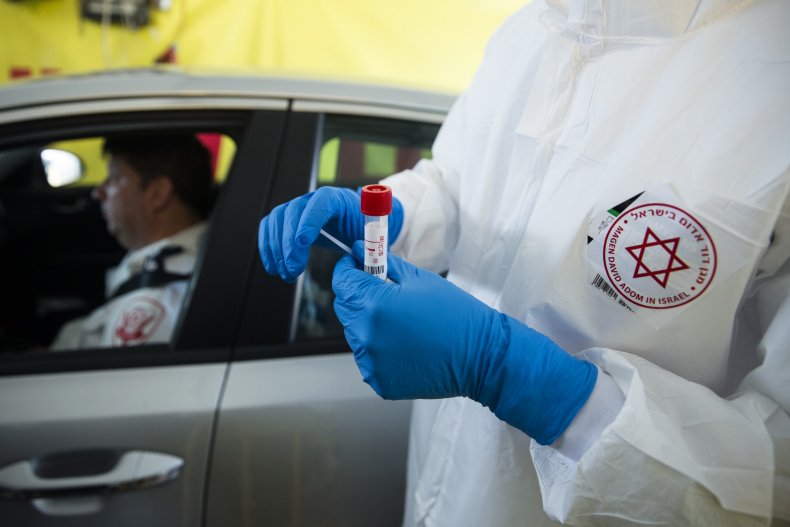 The research team also specified that their study was carried out with actual samples of the Omicron variant. By contrast, they explained, other studies have used a "pseudovirus" constructed to mimic the strain's mutations.
The findings from this study back up those from an earlier study from the Africa Health Research Institute in South Africa, one of the countries where the variant was first detected. That study, published on Tuesday, found that Pfizer's two-dose vaccination is only about 22 percent effective in protecting against the Omicron variant.
The team said that this drop in efficacy "essentially [compromises] the ability of the vaccine to protect against infection." However, they did also note that the neutralization levels offered by the two-dose vaccine still reach the level to "be roughly sufficient for protection from severe disease."
Overall, early research on the Omicron variant suggests that, while it is seemingly more infectious and vaccine-resistant than Delta, it might also result in mild or moderate symptoms in most patients. On December 5, Dr. Anthony Fauci expressed tentative optimism about the severity of the new strain on CNN's State of the Union.
"Thus far, it does not look like there's a great degree of severity to it," Fauci said. "But we have really got to be careful before we make any determinations that it is less severe or it really doesn't cause any severe illness, comparable to Delta."