Fauci Optimistic After Early Reports Suggest Omicron Lacks 'Great Degree of Severity'
As the Omicron variant of COVID-19 continues to emerge in the U.S., top infectious disease expert Dr. Anthony Fauci said that preliminary findings are encouraging.
During a Sunday appearance on CNN's State of the Union, Fauci said that while it remains too early for experts to make conclusions, early reports suggest that Omicron might result in less severe COVID infections in comparison to the Delta variant now dominant in the U.S. and elsewhere. Reports emerging from South Africa suggest that most Omicron patients develop only mild symptoms.
"Thus far, it does not look like there's a great degree of severity to it," Fauci explained. "But we have really got to be careful before we make any determinations that it is less severe or it really doesn't cause any severe illness, comparable to Delta."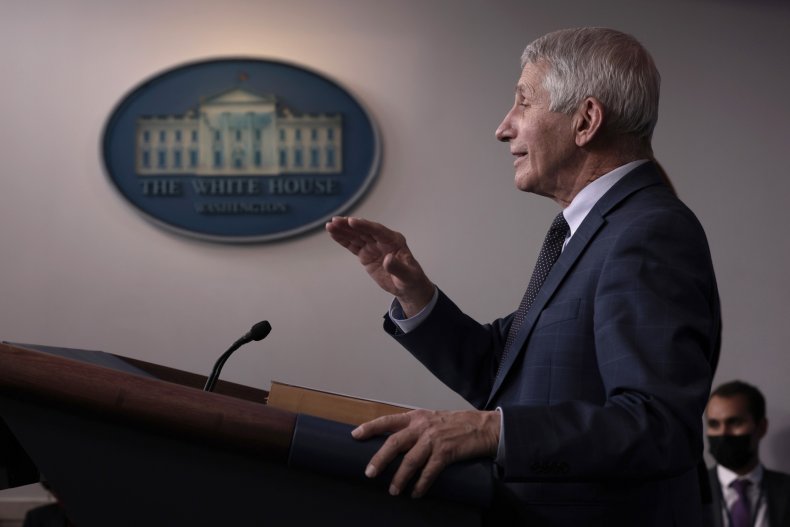 Based on these early signs, Fauci also said that the Biden administration is discussing the possibility of lifting the recent travel ban on a handful of African nations. The bans were ordered after the Omicron variant first began to appear in southern Africa.
"Hopefully we'll be able to lift that ban in a quite reasonable period of time," Fauci said. "We all feel very badly about the hardship that has been put on not only on South Africa but the other African countries."
U.N. Secretary-General Antonio Guterres criticized the Biden administration's travel bans, likening them to apartheid.
The Omicron variant has been reported in over a dozen states after first emerging in California on Wednesday. Amongst the growing handful of patients with the new strain in the U.S., most have reported only mild or moderate symptoms, backing up earlier reports from South Africa.
Areas in which Omicron might outpace other COVID variants are its infection rate and resistance to vaccines. Several Omicron patients in the U.S. were fully vaccinated, and some had even received booster shots. It is currently unclear whether the variant's mild symptoms in such patients are the result of it being a more docile virus or the result of protections offered by the vaccines.
During a Sunday appearance on Face the Nation, U.S. Surgeon General Vivek Murthy said that the Omicron variant has not set the country back to "square one" in the fight against COVID and also gave a hopeful outlook for holiday travel.
"We've been at this for 22 months as a country, and the prospect of another variant I know can be exhausting and frustrating to many people out there," Murthy said. "And I get that. What I want to say though to everyone is that we are not back in March 2020. We are not at the beginning of this pandemic, back at square one...Your risk can be quite low and your holidays can be quite fulfilling. That's what so many families experienced this past Thanksgiving."