Vivek Murthy Denies U.S. Back 'at Square One' Amid Omicron, Notes Holiday Travel OK
U.S. Surgeon General Dr. Vivek Murthy said Sunday that the nation is not back at "square one" amid fears over the new Omicron coronavirus variant, and assured that Americans can still take steps to gather safely for upcoming holidays.
Speaking on CBS' Face the Nation, Murthy addressed pandemic "fatigue" amid the discovery of the latest coronavirus variant in the U.S. this week.
"We've been at this for 22 months as a country and the prospect of another variant I know can be exhausting and frustrating to many people out there. And I get that. What I want to say though to everyone is that we are not back in March 2020. We are not at the beginning of this pandemic, back at square one," Murthy said.
"What we do know is that if people use the tools that we have that you can actually gather with much, much less risk," Murthy added. The surgeon general went on to say that those who are vaccinated and boosted, get tested before traveling, or gather in well-ventilated spaces and use masks when necessary will carry a low risk of spreading the virus.
"Your risk can be quite low and your holidays can be quite fulfilling. That's what so many families experienced this past Thanksgiving," he said.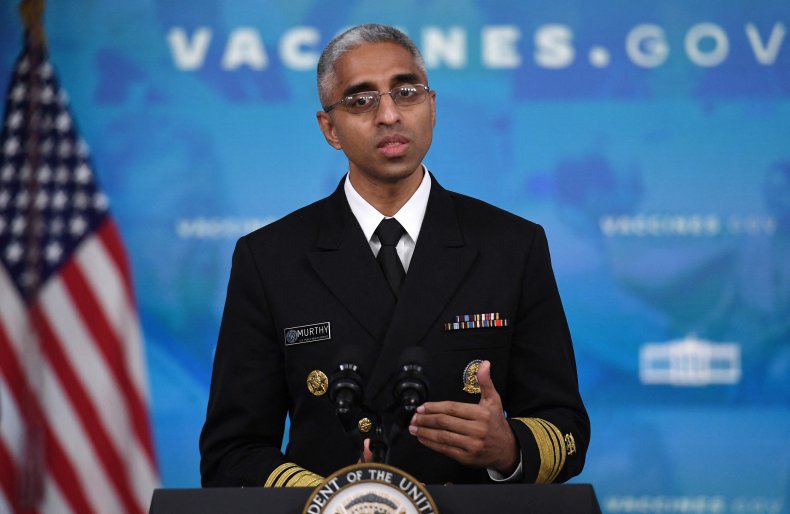 Murthy's statements come just days after the first known case of the Omicron variant was discovered in the U.S. on December 1. Since then, at least 16 states have reported cases of Omicron, which has been deemed a variant of concern by the World Health Organization (WHO) after it was initially detected in South Africa last month.
Researchers are still discovering information about the new variant, but early data has suggested that it is twice as transmissible as Delta—currently the dominant variant in the U.S.—and that it could be more effective at evading immunity due to its high level of mutations.
Vaccine makers are now working to adapt current inoculations to target the Omicron variant specifically but warned it could be months before they become widely available. However, experts believe current vaccines and boosters still provide a level of protection against the virus and have been urging those who have not yet received the jab to do so.
"It's critical that people know we do have tools that we can use right now to protect ourselves against this variant and against the Delta variant, which is still the predominant variant in the United States. And those include getting vaccinated, getting boosted. Certainly, if you are eligible, that helps raise your level of protection, using masks in public indoor spaces, gathering in well-ventilated places when you do gather," Murthy added on Sunday.
So far, cases of the Omicron variant have been found in California, Minnesota, Colorado, Hawaii, Nebraska, Maryland, Missouri, Pennsylvania, New Jersey, New York, Utah, Massachusetts, Connecticut, Washington, Wisconsin and Louisiana.
Omicron patients in the U.S. have ranged in age and vaccination status, but have so far displayed mild to moderate symptoms. As of Saturday, there were no hospitalizations among those infected with the variant.