Mitch McConnell Confronted by Angry Diners at Restaurant Over his Plans to Slash Social Security, Healthcare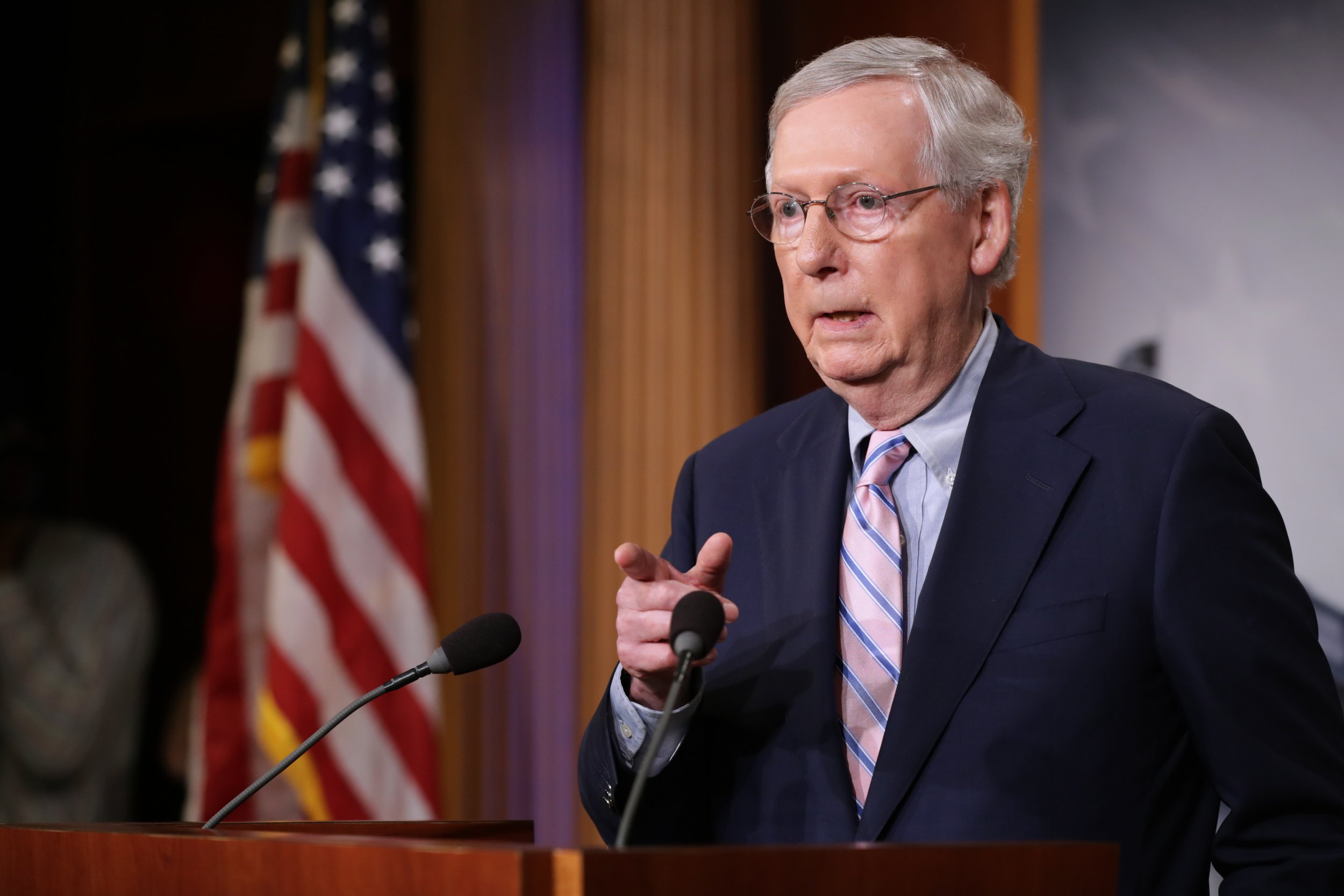 Diners confronted Senate Majority Leader Mitch McConnell while he was eating at a Kentucky restaurant on Friday.
CNN affiliate WLKY reported that the senator was approached by a group of men while eating with his wife, Transportation Secretary Elaine Chao, in Louisville.
"Why don't you get out of here? Why don't you leave the entire country?" one man shouted. Another woman told TMZ that the diners focused on McConnell's plans to cut social security and healthcare.
Todd Bird, who was dining in the restaurant, told BuzzFeed News that "the mood shifted" when McConnell and Chao entered the establishment. "At first, people were polite and not saying anything, but you could feel the whole restaurant be like, 'Ugh, it's Mitch McConnell."
Bird said that someone yelled "'You're a traitor to this country' over and over and told him how he was ruining this country."
The restaurant, Havana Rumba, sent WLKY a statement decrying the event. "We deeply regret the incident that took place at our restaurant this weekend," it read. "We strongly believe everyone should feel welcome and safe in our restaurants. It was Friday night in the middle of the rush and our staff was caught off guard as the incident developed quickly. Once we were aware of the situation we acted quickly and efficiently to assure that everyone was safe."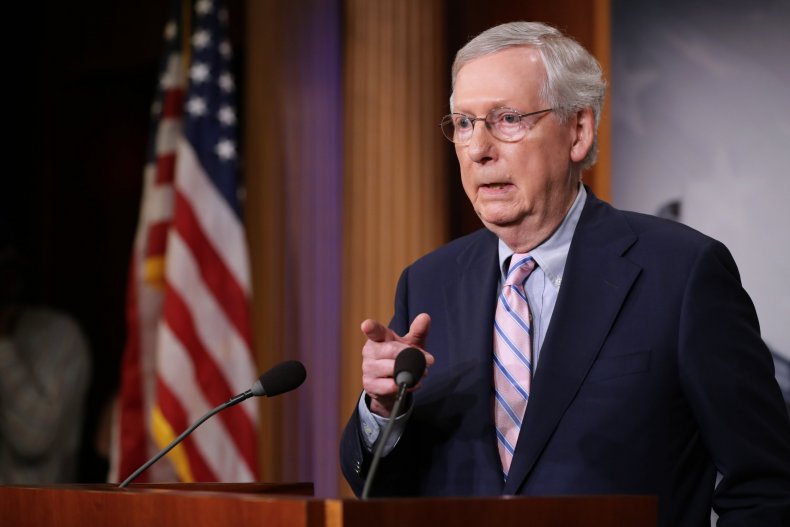 Stephanie Penn, McConnell's press secretary, told WLKY "the leader and Secretary Chao enjoyed their meal in Louisville last night and they appreciate those who spoke up against incivility. They hope other patrons weren't too inconvenienced by left-wing tantrums. As the leader often says, the Senate will not be intimidated by the antics of far-left protesters."
Both parties have recently decried incivility while also fomenting it. President Trump often encourages his supporters to react violently toward their perceived enemies. And some Democratic lawmakers, seeking to counter him, have resorted to similar calls.
As a result, protesters have recently heckled and confronted lawmakers from both parties. A number of the confrontations have taken place since the hearings to nominate Supreme Court Judge Brett Kavanaugh began.
Angry protesters met Democratic House Minority Leader Nancy Pelosi on Wednesday, while she was stumping for Donna Shalala, a candidate for Florida's 27th District.
The protesters called the lawmaker a "piece of s***" and a "f***ing Communist," Newsweek reported.
Senator Orrin Hatch was also confronted by a group of protesters who said they wanted to talk to him. "When you grow up, I'll be glad to" talk to you, he told the citizens, who were mostly women.
Irate protesters shouted down West Virginia Senator Joe Manchin -- the only Democrat to back the Supreme Court nominee -- when he announced he would vote for Kavanaugh.
Two women confronted Republican Senator Jeff Flake in an elevator after he announced that he would vote for Kavanaugh. The Arizona lawmaker was viewed as a crucial swing vote in Kavanaugh's confirmation.