Protesters Line Fake Body Bags in Front of DC Facebook Office: 'Disinformation Kills'
Protesters laid fake body bags on the ground in front of Facebook's office in Washington, D.C. on Wednesday and stood outside the office doors with signs that read, "Facebook disinformation kills."
The protest was carried out by The Real Facebook Oversight Board (RFOB), a group that is part of the United Kingdom-based nonprofit investigative group The Citizens.
The protest was intended "to draw attention to dangerous disinfo on Facebook," according to a Wednesday morning RFOB tweet.
The group posted photos of the fake body bags, which were the same color as the Facebook logo, on Twitter. Each body bag also had a sign attached that included the Facebook logo and the words, "disinformation kills."
Protesters stood behind the body bags with their backs to the office doors. Each protester wore a mask and held a sign containing the "disinformation kills" messaging.
Facebook was expected to release its second-quarter earnings later Wednesday. The group cited the expected announcement and queried the social media company's investors in its tweet.
"Facebook will likely report record earnings today," the group wrote. "Investors need to ask themselves: what are they getting for their money?"
When contacted for comment about the Wednesday protest, Andy Stone, the policy communications director at Facebook, pointed Newsweek to a tweet he posted earlier Wednesday.
"Nothing if not consistent, the RFOB said they'd engage in cheap stunts and, lo and behold, they're doing exactly that," Stone tweeted. "Here's the truth about the steps, not stunts, we're taking to address this serious issue."
Concern about the spread of misinformation has been constant throughout the coronavirus pandemic. Government and health officials have noted in recent weeks incorrect information about the virus and COVID-19 vaccines continue to spread on social media as the Delta variant, believed to be more easily transmissible than other virus variants, gains a stronger foothold in the U.S.
During a July 15 press briefing, the White House told reporters that officials within President Joe Biden's administration were actively flagging content for Facebook that they believed was contributing to the spread of misinformation about COVID-19 vaccines. White House Press Secretary Jen Psaki said Facebook needed to ramp up its battle against COVID-19 misinformation and said the company "needs to move more quickly to remove harmful, violative posts."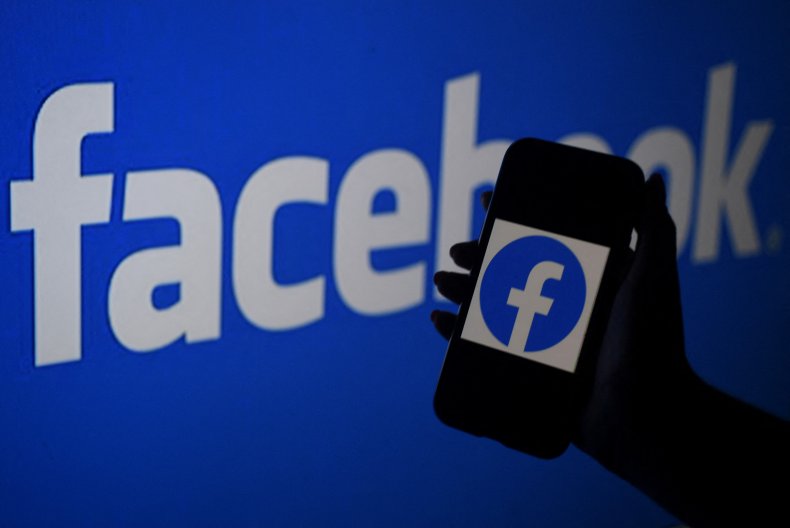 At the time, Facebook told Newsweek it was working with government officials to "take aggressive action" against the spread of incorrect COVID-19 information on its platforms, with more than 18 million pieces of such content already removed.
A few days later, Biden clarified earlier comments he made about Facebook "killing people" through the spread of COVID-19 misinformation. He told reporters Facebook "isn't killing people," but pointed to the few individuals who spread the bulk of misinformation on social media who were still active on Facebook. Psaki previously estimated there to be 12 of those individuals in all.
"My hope is that Facebook, instead of taking it personally—that somehow I'm saying Facebook is killing people—that they would do something about the misinformation—the outrageous misinformation about the vaccine," Biden said.
Two days after the White House called upon Facebook to do more in the fight against COVID-19 misinformation, Facebook Vice President of Integrity Guy Rosen published a post in the company's online media center titled "Moving Past the Finger Pointing."
Stone referred Newsweek to the post when contacted about the Wednesday protest.
"At a time when COVID-19 cases are rising in America, the Biden administration has chosen to blame a handful of American social media companies," Rosen's post began. "While social media plays an important role in society, it is clear that we need a whole of society approach to end this pandemic. And facts—not allegations—should help inform that effort."
The post went on to explain efforts Facebook made throughout the pandemic to document virus and vaccine understanding among its users. In addition to the 18 million pieces of misinformation the company previously said it had removed from its platforms, Rosen wrote Facebook "labeled and reduced the visibility" of an additional 167 million instances of COVID-19 misinformation that had been "debunked by our network or fact-checking partners."
"The Biden Administration is calling for a whole of society approach to this challenge. We agree," Rosen wrote. "As a company, we have devoted unprecedented resources to the fight against the pandemic, pointing people to reliable information and helping them find and schedule vaccinations. And we will continue to do so."