Protesters Project 'Guilty,' 'Criminal' Onto Trump D.C. Hotel
The words "guilty" and "criminal" were projected onto the entrance of the Trump International Hotel in Washington, D.C. on Tuesday evening, after President Donald Trump's former lawyer pleaded guilty and his former campaign chairman was found guilty of financial crimes.
Michael Cohen, the U.S. leader's former lawyer and longtime confidante, pleaded guilty to eight charges, including campaign finance violations, while Paul Manafort, the president's former campaign chairman, was convicted on eight charges of bank and tax fraud, as well as failing to disclose foreign bank accounts.
Shortly after, the words "guilty," "criminal" and "felons welcome here" appeared in huge block letters above the entrance of the Trump hotel in D.C.
The projections appear to be the handiwork of the Bridge Project, which describes itself as "the research and messaging epicenter of the resistance," and Bell Visuals, run by multimedia artist and activist Robin Bell.
In a Twitter post, Bell, who has not immediately responded to a request for comment, said "resisting and amplifying voices with projections" is a speciality of Bell Visuals.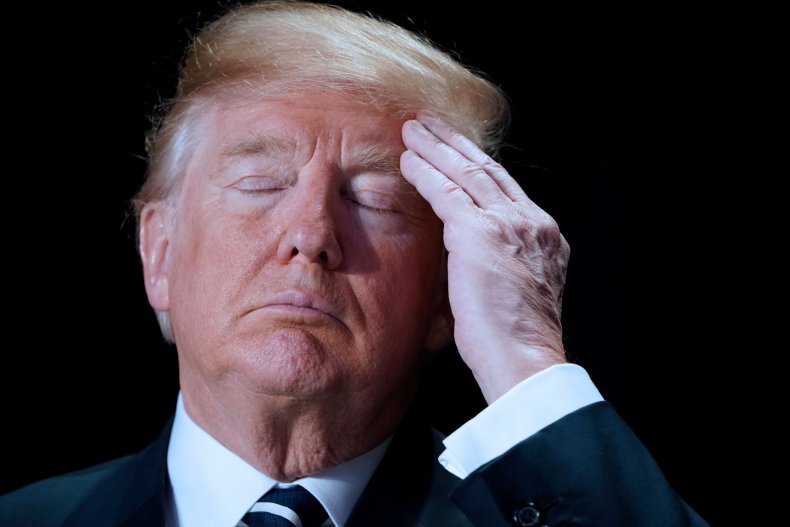 Video of the projections posted to Facebook by Bell has received more than 110,000 views, with many commenters commending the activist's efforts.
Tuesday's projections are not the first to be put up by Bell on the Trump hotel in D.C. The artist's website shows several other instances of anti-Trump projections, including one that reads: "Experts agree: Trump is a pig" in capital letters.
Another message projected on May 15, 2017 reads: "Pay Trump bribes here," in an apparent bid to draw attention to accusations that Trump was allowing foreign leaders to pay for access by staying at the Trump hotel in D.C.
In video shared by Bell, people passing by the D.C. hotel on Tuesday could be seen taking photos of the demonstration.
Former special counsel to President Barack Obama for ethics and government reform tweeted that the outcomes of Manafort and Cohen's trials represented the "worst hour of Trump's entire presidency," before adding: "No, make that entire life."
Read more: What does Cohen know about Trump and collusion? President's former lawyer 'happy' to spill to Mueller
Cohen's lawyer, Lanny Davis, has said that his client is prepared to tell special counsel Robert Mueller "all he knows" about Trump and the alleged "conspiracy to collude and corrupt the 2016 election."
Davis made the claim after his client pleaded guilty to campaign finance violations over hush money payments made to adult film star Stormy Daniels, whose real name is Stephanie Clifford, and former Playboy model Karen McDougal ahead of the 2016 election.
He said that Cohen now feels "liberated" to share "knowledge on certain subjects that should be of interest" to Mueller in his ongoing investigation into Russian meddling and possible collusion between the Trump campaign team and a Russian delegation, including a Kremlin-linked lawyer.