Protests Over India's New Citizenship Law Take Toll on Country's Tourism Business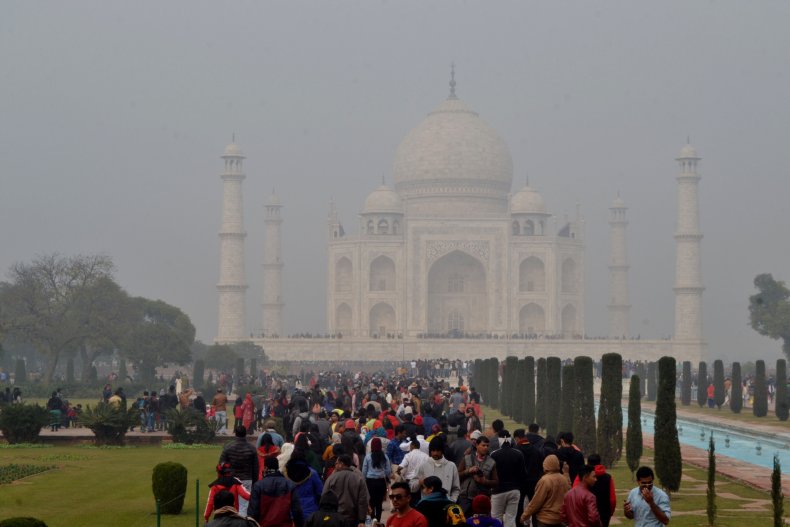 The tourism industry of the world's largest democratic country, India, has reportedly seen at least thousands of fewer tourists in the wake of protests against a controversial law that some have claimed discriminates against Muslims and appeals to a Hindu nationalist agenda.
The Citizenship Amendment Act, which passed this month, "allows Indian citizenship to "persecuted" minorities -- Hindus, Sikhs, Buddhists, Jains, Parsis and Christians -- from Bangladesh, Afghanistan and Pakistan, but makes no reference to Muslims," Al Jazeera reported.
Narendra Modi, India's prime minister, has said that the law was meant to give refuge to persecuted religious communities. But others alleged that the law directly discriminates against Muslim immigrants from nearby countries because it does not give them the same path to citizenship.
The Citizenship Amendment Act has sparked bloody protests against the government across the country, which Reuters reported have caused the deaths of at least 25 people. Several countries, including the United States and Canada, have issued travel advisories to their citizens cautioning them against traveling to India or to exercise high caution there while the protests are still going strong.
The protests have caused a sudden drop in the number of tourists pulled into India by historic and religious monuments, such as the Taj Mahal in the state of Uttar Pradesh—where the violence has been particularly pronounced. Officials estimate that at least 200,000 tourists from India and abroad have canceled or delayed their trips to the Taj Mahal because of the protests, according to Reuters.
Further, in an attempt to stanch the violence and unrest, the government has shut down the internet in the city of Agra, where the Taj Mahal is located. This has only added to the lack of tourist activity in the area.
Dinesh Kumar, a police officer who works out of a tourist police station near the Taj Mahal with access to visitor data, told Reuters that there has been at least a 60 percent drop in visitors this December compared to December 2018.
"Indian and foreign tourists have been calling our control rooms to check security" amid the ongoing protests, Kumar said. "We assure them protection, but many still decide to stay away."
One group of European tourists in India decided to return home early, citing safety concerns because of the protests.
"We are all retired folks, for us travel has to be slow and relaxing," Dave Millikin, a retired banker who lives outside of London, told Reuters. "The newspaper headlines have led to a sense of concern and we will leave sooner than we had planned."
According to information from the Indian government's ministry of tourism, the country brought in about 52 million foreign tourists in the first half of 2019 alone, between January and June. Bangladesh, which borders India to the east, was the number one source of foreign tourists, followed by the United States and the United Kingdom.