Proud Boys Founder Gavin McInnes Says He Has 'a Lot of Support in the NYPD'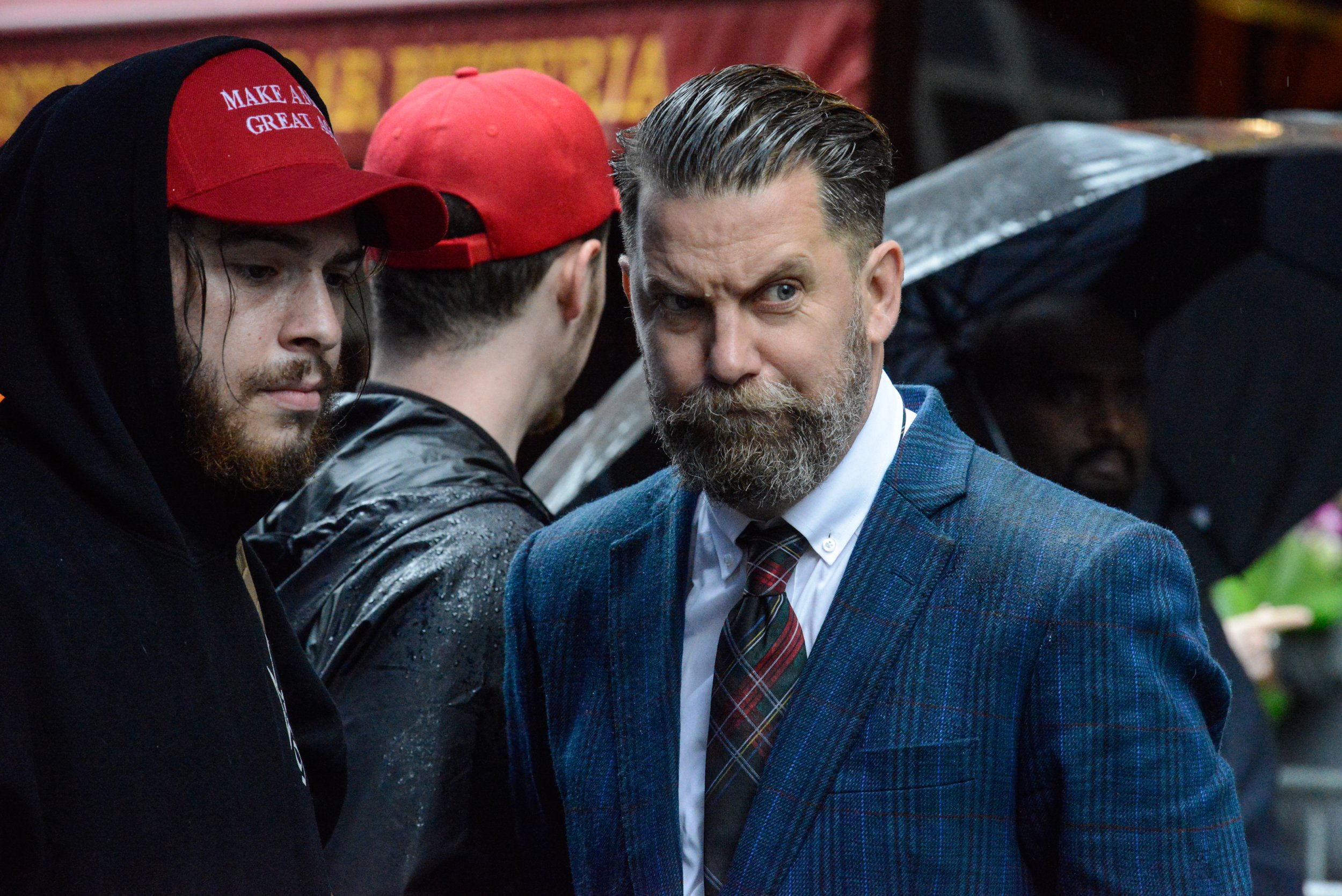 The founder of a self-described "Western chauvinist" organization that was involved in violent clashes on Friday in New York City said he had "a lot of support in the NYPD" and "very much appreciate that, the boys in blue."
Gavin McInnes, founder of the far-right Proud Boys group, made the comment while speaking on Westwood One's Get Off My Lawn podcast on Sunday, according to Media Matters.
On Friday, three people were arrested and charged with assault after clashes broke out between members of the Proud Boys and protesters who had arrived to demonstrate against a speech by McInnes. None of the individuals arrested belonged to the Proud Boys, Newsweek reported.
BuzzFeed News reporters asked the New York Police Department why officers had not arrested members of the Proud Boys who beat the protesters. The law enforcement agency did not respond but released a statement saying "there is no tolerance for violence anywhere in New York City, and the NYPD will do everything in its power to ensure public safety."
Similar clashes took place last year, when 11 people were arrested while protesting outside New York University, where McInnes was scheduled to speak for the school's College Republican club. Protesters who clashed with members of the Proud Boys and police were charged with disorderly conduct, resisting arrest and criminal mischief, Reuters reported.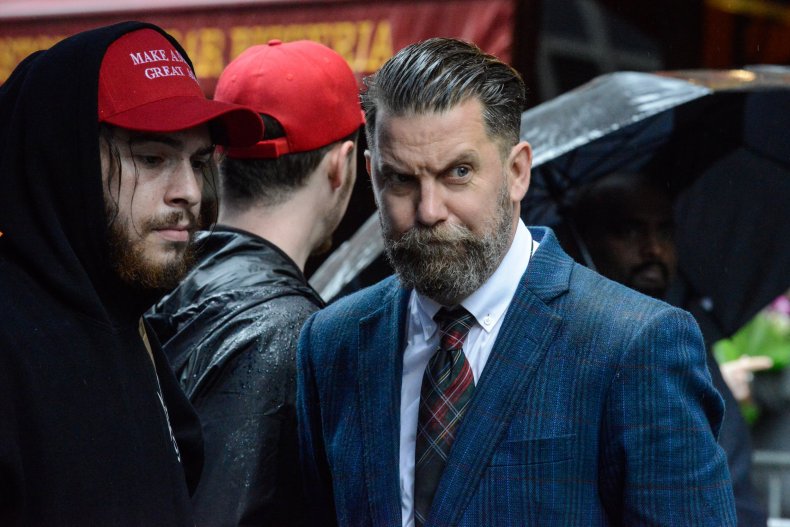 Liberal critics previously questioned the conduct of police at prior confrontations between far-right groups and protesters, including the 2017 Unite the Right rally in Charlottesville, Virginia, where Heather Heyer was killed. The Proud Boys participated in the event, the Southern Poverty Law Center said.
Law enforcement agents were accused of permitting far-right and white supremacist groups to conduct violence with impunity and of aiding those organizations.
The Guardian tracked the coordination between California police and a pro-Trump demonstrator at a far-right rally. The demonstrator, who was carrying a knife, a wooden shield and a flagpole, admitted to hitting counterprotesters. Police and prosecutors worked with him to levy charges against five anti-fascist protesters.
Court documents from another case revealed that police sought to protect the identity of a neo-Nazi while treating an African-American protester who had been stabbed "like a suspect." An investigator "recommended the [latter] man be charged with 11 offenses, including disturbing the peace, conspiracy, assault, unlawful assembly and wearing a mask to evade police," The Guardian reported.
And in April, police in Newnan, Georgia, invoked antiquated anti-Ku Klux Klan legislation to arrest people who had arrived to protest a neo-Nazi group, The Washington Post reported. More than 700 police officers, many wearing riot equipment, were deployed.