'Proud' Congress Members Revel in Being Sanctioned by Russia
Several members of Congress who were sanctioned by the Russian Foreign Ministry on Wednesday have publicly welcomed the move and reiterated their support for Ukraine.
Russia announced sanctions against 398 members of the House of Representatives across both parties in tit-for-tat measures following U.S. sanctioning 328 members of the State Duma.
Some representatives on the sanctions list expressed happiness and pride that they had been named.
Democratic Representative Mondaire Jones of New York's 17th district joked: "Moscow is cold this time of year anyway."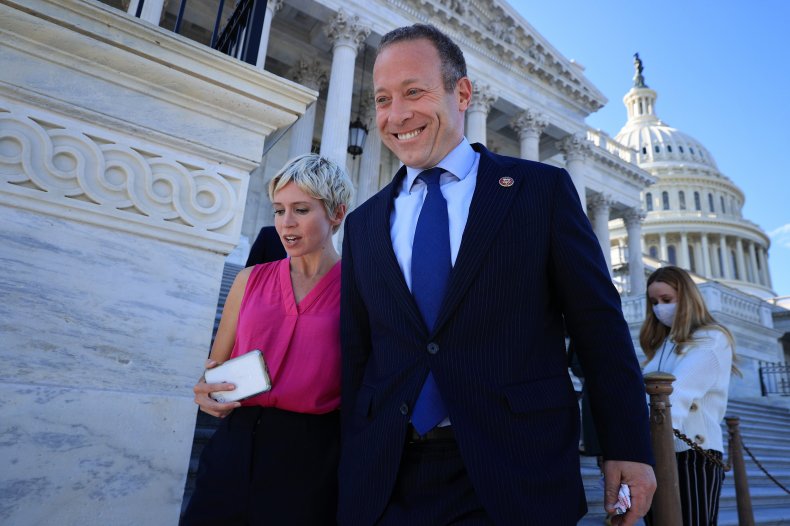 His Democratic colleague in New York's 13th district, Representative Adriano Espaillat, tweeted: "My night couldn't have ended any better."
"Honored to make the cut, and proud to stand with the Ukrainian people—always," Espallait added.
A bipartisan minority of members were not included in Wednesday's sanctions and it is not clear how the foreign ministry made its selections.
Newsweek has asked the Russian Foreign Ministry for comment on the matter.
"Putin has no regard for civility, human life, or freedom. Ensuring this dictator faces real consequences through sanctions and actions to cripple his war chest has been a priority," tweeted Republican Representative Steve Womack of Arkansas' 3rd district.
"Proud to be sanctioned by Russia for my work to stop their unjustified war," he said.
Democratic Representative Dean Phillips of Minnesota's 3rd district struck a somber tone in his reaction to being on the sanctions list.
"My family escaped the Russian pogroms of the late 18th century and were granted refuge in the United States of America," Phillips tweeted. "Today, 120 years later, I was sanctioned by Russia for opposing the very genocide, authoritarianism, and tyranny I promised my great-grandparents I would fight."
Representative Don Beyer, a Democrat for Virginia's 8th district, struck a similar note.
"Nearly 150 years ago my ancestors fled the land now called Estonia to escape Russian oppression and seek opportunity they ultimately found in the United States," Beyer wrote. "I bet they'd be proud to know that I was sanctioned today by Russia for standing with Ukraine on the side of freedom."
Democratic Representative Dina Titus of Nevada's 1st district tweeted about being sanctioned and added "Slava Ukraini!"—a phrase that means "Glory to Ukraine!"
"If being personally sanctioned by Russia is the price of standing up for freedom, then I am happy to pay it. America will always stand against tyranny," wrote Republican Representative Jay Obernolte of California's 8th district.
Representative Steve Cohen, a Democrat representing Tennessee's 9th district, appeared to joke about the sanctions against him.
"Russia was not on my dance card," Cohen tweeted. "Yippie Ki Yay Putin."
"I take it as a compliment to be sanctioned by war criminal Putin + his cronies," tweeted Democratic Representative Josh Gottheimer of New Jersey's 5th district.
Republican Representatives Bob Latta of Ohio's 5th district and Dusty Johnson of South Dakota's at-large district both called the sanctions "a badge of honor," while their Republican colleague in Iowa's 4th district, Representative Randy Feenstra, said he was "honored."
"Putin is a thug and his crimes in Ukraine are causing untold suffering. I #standwithUkraine in their fight for freedom," Feenstra tweeted.
The United Nations believes around 11 million Ukrainians have fled their homes since Russia launched its invasion of the country on February 24.
According to the UN human rights office, 1,892 civilians had been killed and a further 2,558 injured during the ongoing war in Ukraine as of April 12.