PS Plus Games for March Revealed: 'GTA Online', 'Ghost of Tsushima' and More
The PS Plus freebies for March 2022 have been revealed and the lineup is very impressive this time around.
Normally, subscribers are treated to just three games each month through the online service (as was the case in February) and they are often quite old. Generally speaking, this offering tends to pale in comparison to other giveaways, like the one orchestrated by the Epic Games Store or EA Play's constantly updating library.
However, not only are there a couple of extra PS Plus titles up for grabs in March (with a total of five) but some of them are quite prestigious releases. Subscribers will be able to redeem the standalone multiplayer for Ghost of Tsushima, alongside ARK: Survival Evolved, a Sonic the Hedgehog themed kart racer and the cyberpunk infused Ghostrunner.
Not to mention, the online component for GTA 5 will be free to download later on in the month. Here is a breakdown of everything you need to know.
GTA Online (PS5 Remaster)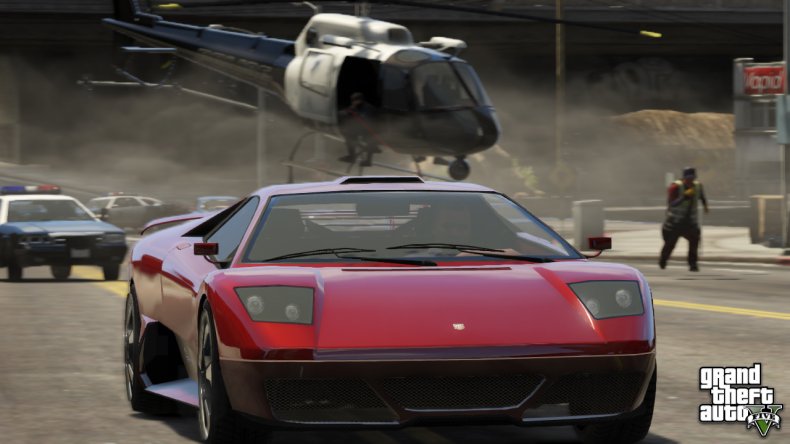 It's becoming a tradition for Grand Theft Auto V to get a fresh coat of paint with each console generation, as it's already been released on both PS3 and PS4 and is now getting remastered for the PS5 as well.
The next-gen upgrade will benefit from significantly faster loading times, better textures, 4K visuals, 60 frames-per-second performance and ray tracing support. If you get the PlayStation version, you will also be able to enjoy DualSense controller integration and haptic feedback functionality.
When the remaster launches on Tuesday, 15 March, PS Plus subscribers will be able to download its multiplayer component GTA Online for free. To clarify, the single-player story won't be included here, and you will need to purchase that separately.
If you've never played GTA Online before (and are worried about being outclassed by long-time players), then rest assured that the PS Plus freebie has an onboarding feature. Known as "Career Builder," this will allow you to get onto the in-game property ladder right away and accelerate the growth of your own criminal empire.
From March 15, PS5 owners will have three months to claim their free download of the GTA Online remaster.
Ghost of Tsushima: Legends (PS4 and PS5)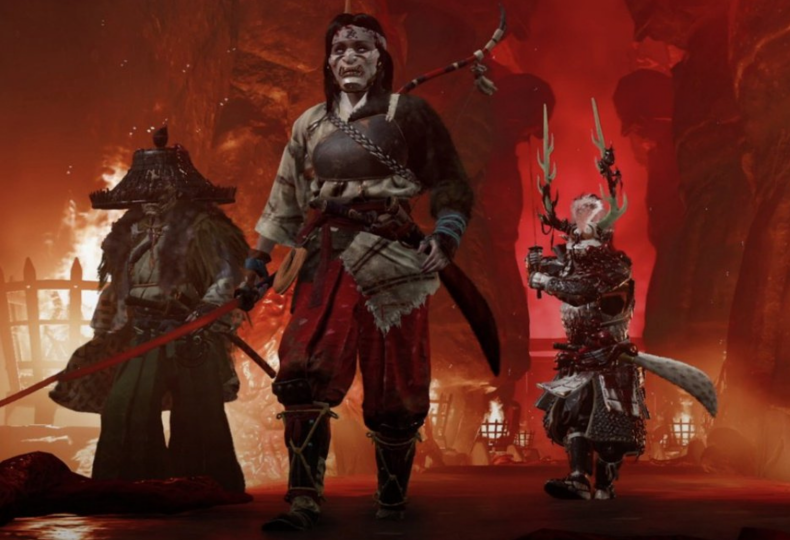 Sticking to the theme of standalone multiplayer modes, Ghost of Tsushima: Legends is an online cooperative experience.
If you own the base game of Ghost of Tsushima, then it is already included as part of that package. However, it can also be purchased separately and is being given away as one of the PS Plus titles for March.
In terms of gameplay, Legends is very much the same as the original Ghost of Tsushima, with all the basic mechanics and combat systems being carried over. What's different is that you will have to work together with three others in new missions that have been crafted explicitly with multiplayer in mind.
There is also a supernatural twist to most of the scenarios here (diverging from the relatively grounded tone of the single-player story), as you will be fighting against mythical beings from Japanese folklore.
To get you started, Newsweek has prepared a detailed guide for every class in Ghost of Tsushima: Legends, so that you can make an informed decision about who you are going to play as.
Team Sonic Racing (PS4 and PS5)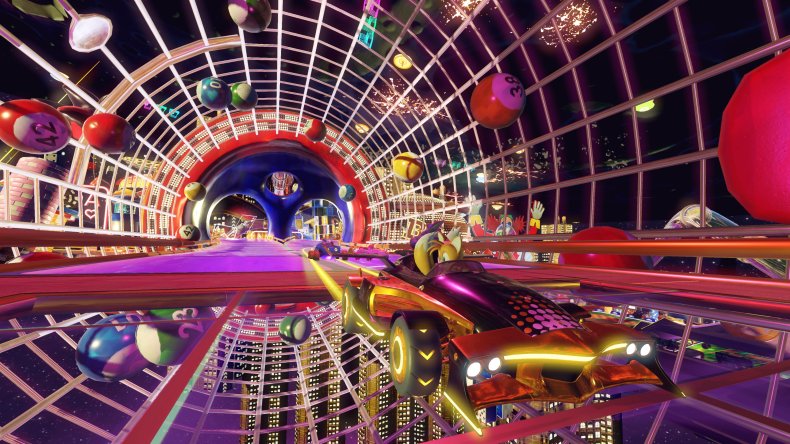 At first glance, Team Sonic Racing looks like just another Mario Kart clone. Yet it actually puts a fresh spin on the formula by encouraging you to work together with a group of your fellow racers.
The criterion for winning here is not simply to be the fastest car on the track, but to support your teammates so that everyone performs well as a collective. You do this by sharing items, creating slipstreams for one another, and building a mutual "Ultimate" meter that gives you all a burst of speed.
Other than that, it's pretty standard kart racing fare, with winding courses, dizzying jump ramps and infuriating powerups. Sonic fans will have 15 different characters to choose from, all of whom are recognizable faces from the series' cast (including Knuckles, Tails and Dr Eggman).
ARK: Survival Evolved (PS4 and PS5)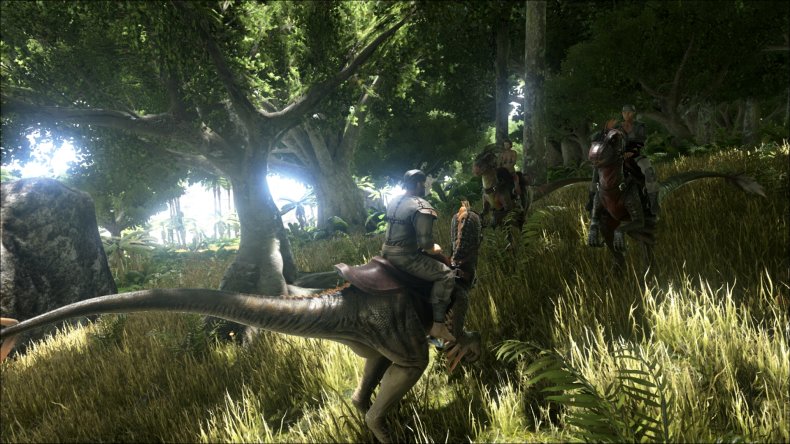 The Ultimate Edition of ARK: Survivor Evolved was recently added to the Xbox Game Pass service, but PS Plus subscribers will just be getting the standard version of the game this month.
If you're not familiar with the title, it's an online survival game (akin to Minecraft) in which you build shelters, craft resources, and form tenuous alliances with other players. While that might sound painfully generic on paper, the game has been updated many times since it launched in 2017 and has way more in-depth features than a lot of its competitors.
Plus, you get to tame dinosaurs and then ride them around like horses, which is inarguably a good thing.
Ghostrunner (PS5)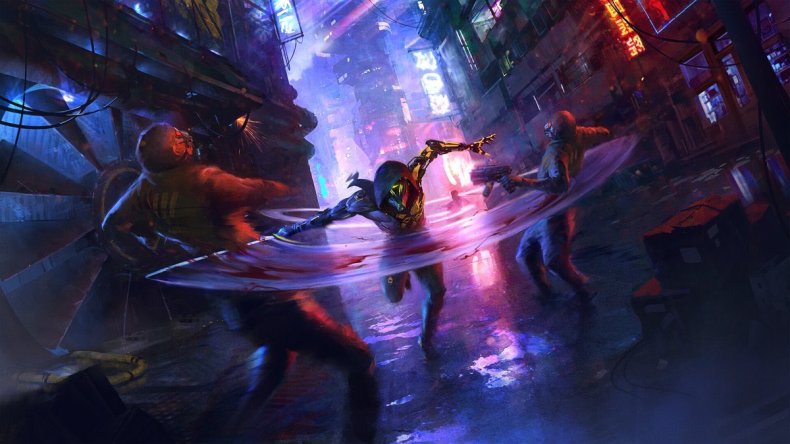 There's always at least one PS5 game that is given away in the PS Plus collection each month.
For March, this is Ghostrunner, a first-person action title that sees you parkouring around futuristic environments. The gimmick here is that your enemies are mostly armed with guns, while you are wielding a blade.
Given that you can be defeated by just a couple of bullets, you'll need to keep dodging projectiles and keep moving at all times, in what amounts to an electrifying obstacle course. It's challenging and demands the utmost precision, but there's something incredibly satisfying about nailing a run.
How to Download Free Games From PlayStation Plus
With the exception of GTA Online (which comes out on March 15), you will be able to claim all of the freebies from this month's PS Plus collection on March 1. Specifically, they will be added at 12 p.m. ET.
To download them, head to the PS Plus section on your console dashboard. This is indicated by the yellow plus sign in the screenshot below.
If you own a PS4, then clicking on this icon will take you through to a new page where you can grab every game. Meanwhile, on PS5 a collapsible menu will open with separate buttons for downloading each individual title.