Can't Find a PS5? Burger King Is Giving You a Chance to Win Next-Gen Console
If you're having trouble procuring your PlayStation 5 there's another way to get your hands on one of the hottest pieces of tech this holiday season and it involves buying some Burger King.
Sony announced a new promotion in conjunction with Burger King to give gamers a shot at getting their own PS5.
Starting October 15 through November 22, purchasing the two for $5 meal at any Burger King in the US will have a chance at winning a PlayStation 5. Of course, there is a specific way to enter the PS5/Burger King promotion.
First, hungry gamers will need to register on the BK App or BK.com to participate in the BK PS5 promotion. When the guest purchases a two for $5 deal or makes a $5+ purchase, on the BK App, bk.com, or in-restaurant, the guest will earn one game token. Guests can then use the game token to play the digital scratch off game in the BK App or BK.com for a chance to win a PS5 console, PlayStation game codes, or BK coupons.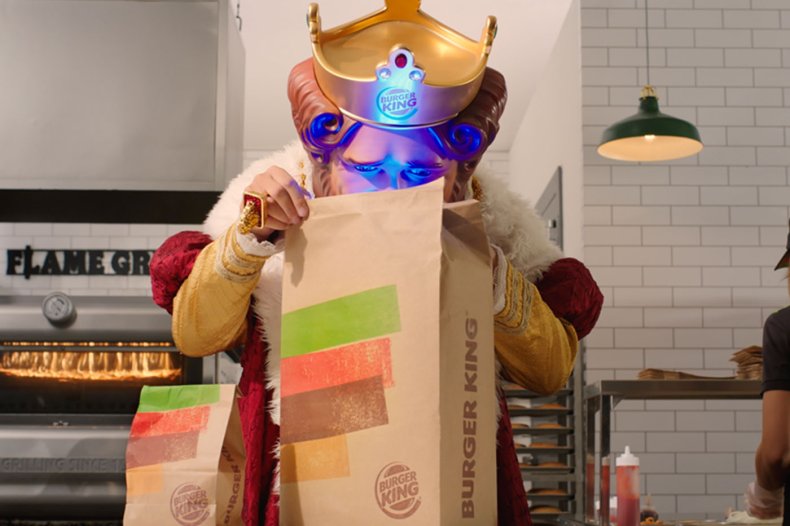 Official rules are posted on the Burger King website as well as alternative methods of entry, prize details, odds disclosures and much more.
To celebrate the new promotion, Burger King put out a brand new video that actually informs gamers on how booting up the PS5 will sound. Check out the official Burger King and PS5 promotional video with the boot sound below.
PS5 pre-orders have been tough for gamers. Since Sony announced the release date and price back on September 16, the mad chase for a console has been on. Since the chaotic initial pre-order release, where retailers took it upon themselves to open pre-orders, it's been a bit easier to determine where and when to try your hand at securing a pre-order.
In the meantime, PS5 accessories like headsets, controllers and more continue to be available for pre-order along with next-gen games like Miles Morales and Assassin's Creed: Valhalla.
The PS5 standard and digital version will be released on November 12 in the following countries: United States, Japan, Canada, Mexico, Australia, New Zealand and South Korea. The rest of the world gets it on November 19.
Are you excited for the PS5? Have you had trouble or success in pre-ordering your next-gen console? Let us know in the comments section.