As You Wait for PS5 Restocks and Updates, Here are 4 Places Giving Away Free PS5s
Finding a PS5 has been a tough task for many gamers this holiday season. And while you wait for Walmart, Best Buy or other online retailers to restock Sony's next-gen console, some companies are using the hype to promote their own brands.
Some companies will only require hopefuls to retweet some messages, while others will have gamers compete for the highly coveted piece of tech.
PS5 giveaways seem to come and go, but here are four ways you can try to score a new PlayStation 5 right now.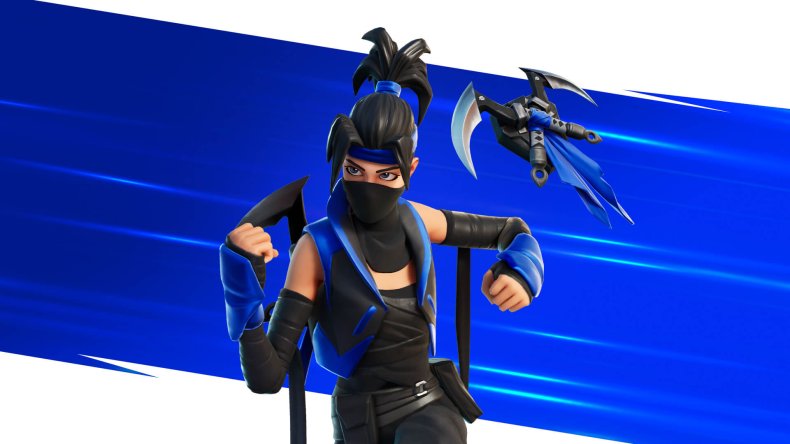 FORTNITE
The first giveaway will take a lot more skill, and a little bit of luck, than the rest of the PS5 giveaways on this list.
Fortnite is teaming up with PlayStation for a brand new series of competitions that will give players a chance at a PS5, as well as the Indigo Kuno Outfit and Indigo Kama Back Bling for their Fortnite accounts.
The Generations Cup is a Solo tournament exclusive to players on PS4 or PS5 consoles with eligible players of all skill levels encouraged to participate. One PS5 will be rewarded to the winner of each region.
The tournament times for each region are listed below in EST and can be found in-game under the Compete Tab of Fortnite.
OCE: 2:00 AM - 5:00 AM
ASIA: 4:00 AM - 7:00 AM
ME: 9:00 AM - 12:00 PM
EU: 12:00 PM - 3:00 PM
BR: 4:00 PM - 7:00 PM
NAE: 6:00 PM - 9:00 PM
NAW: 9:00 PM - 12:00 AM
Some background rules: Players must have two-factor authentication enabled Epic on their account and have an account level of 30 to participate.
Read the official Fortnite Generations Cup Rules to learn more about how to participate and when you can expect a brand new PS5 if you win.
SKINIT
Skinit, the custom phone and gaming console maker, is giving away a brand new PS5. Simply enter the giveaway on its site by logging in using your Facebook account or email and complete up to 31 steps to increase the number of entrants under your name.
The skin maker will reward the winner with a PS5 disc edition console, a DualSense controller and a skin for both. The giveaway ends January 4, 2021 with the winner being announced on January 5.
GRID GAMING/NERDOUT MUSIC
Another giveaway happening this week comes to you from social media promotion agency Grid Gaming and the Nerdout Music YouTube channel.
Simply enter the sweepstakes by signing in with your email, Google, Twitter or Facebook accounts. There will be 17 different ways to enter, ranging from retweeting the below tweet to following their Instagram account.
The giveaway ends over the weekend, so be sure to enter while you can.
SHOPTO
Shopto, the online video game retailer, is having their own giveaway and entering is the easiest of all the options listed here.
Gamers dreaming of landing a PS5 just have to follow Shopto's Twitter page, and like and retweet the below tweet to enter. The competition ends on December 20 with the winner announced the next day, on December 21.
Be sure to get your entrant in while you still can.