PS5 Games List: 21 Video Games Likely Heading to the PlayStation 5
PS5 versions of 'GTA 6,' 'Elder Scrolls 6' and 'Death Stranding' are likely in development
Nothing about the PlayStation 5 is official—no release date, no specs, no price. Since Sony is skipping E3 2019—the industry's premiere trade event, to be held in June in Los Angeles—we suspect something big is on the horizon, with Sony announcing details on the PS5 sometime in 2019, perhaps for a late 2019 or early 2020 release. Will it use the same DualShock controller design Sony has stuck with since the first PlayStation? Will it have backward compatibility? All unknowns.
But just because we don't know much about the PlayStation 5 itself, doesn't mean we know nothing about the games heading to the PS5. While details about the actual PS5 system are thin on the ground, the years-long development cycle for video games makes certain that PlayStation 5 games are already in the works industry-wide.
Thanks to a survey of nearly 4,000 game developers at the Game Developers Conference, we have a rough idea of the scale of development on next-generation games for systems like the PS5. A combined 18 percent of respondents said they're developing their next game for upcoming systems like the PlayStation 5 or simultaneously developing them for existing and next-gen hardware. Two percent, or only about 80 polled developers, said their company's next game was a next-gen exclusive.
Confirmed PS5 Games
While numerous developers are working on PlayStation 5 games, only a handful have explicitly announced an upcoming game for next-generation systems. Really, only one major developer has staked out clear PS5 intentions: Bethesda Game Studios.
Starfield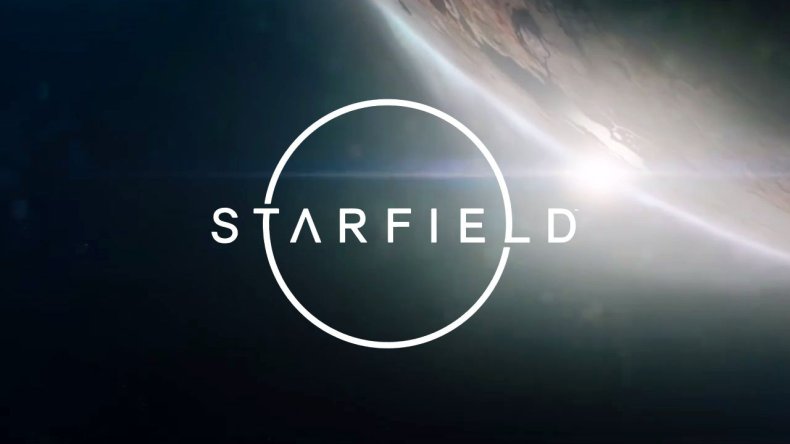 After years iterating the Elder Scrolls and Fallout series, Bethesda announced their first new RPG franchise in decades at E3 2018 in Los Angeles: Starfield. All we know so far is the title and that it's set in space. An announcement video depicts a planet and a space station. That's it.
Despite the scant information, Bethesda's executive producer Todd Howard confirmed that Starfield has been in development for years and will debut on the next crop of consoles, describing the game to E3 audiences as "a brand new, next-generation, single-player game … our first wholly original franchise in 25 years."
The Elder Scrolls VI
If little is known about Starfield, even less has been revealed about The Elder Scrolls VI, the follow-up to 2011's landmark open-world RPG, The Elder Scrolls V: Skyrim.
So how do we know the next Elder Scrolls is heading to PS5? It's coming out after Starfield. It's going to be a long wait for this one.
PS5 Games from Sony PlayStation First-Party Developers
While the GDC poll reveals most developers are still focused on the PS4, Xbox One, Nintendo Switch and other modern platforms, we have some idea of what games are likely heading to the PS5, particularly from in-house developers. According to games analyst Daniel Ahmad (more commonly known by his handle ZhugeEX), Sony's in-house developers are mostly focused on PS5 games. Sony owns a lot of game studios, many with their own signature franchises that could make an appearance on the PS5.
Death Stranding
We may have seen several trailers for Death Stranding, the next game from Metal Gear series creator Hideo Kojima, but it's one of the most mysterious upcoming major releases, largely because it's just so bizarre looking! We've seen dead whales and strange glowing babies, not to mention invisible ropes connecting the living and the dead. Some sort of open world, multiplayer action game, Death Stranding includes motion capture performances from Norman Reedus, Mads Mikkelsen and director Guillermo del Toro.
While announced for the PS4, Kojima tweeted in January that Death Stranding would still "take a while," so pushing it to the PS5 is a definite possibility.
God of War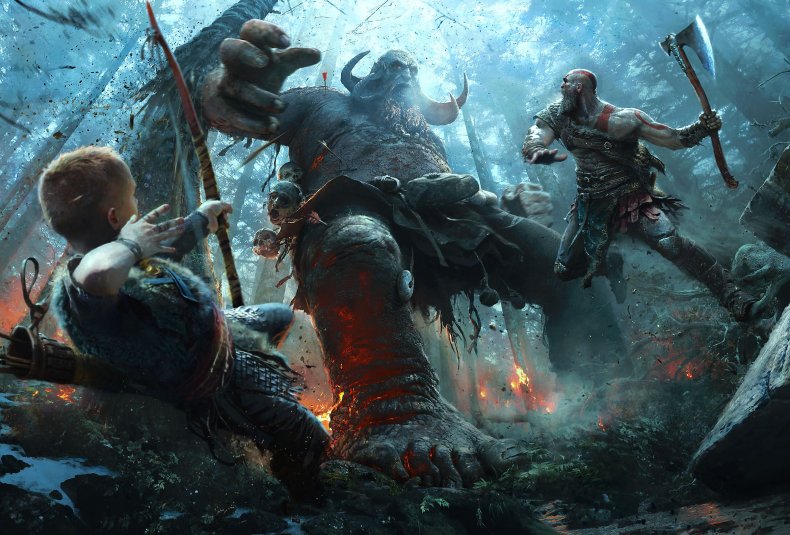 Developed by Sony Interactive Entertainment's (SIE) Santa Monica Studio, the God of War series seems like a shoe-in for the PlayStation 5, particularly after the "Game of the Year" success of the latest entry, 2018's amazing father-son action-adventure God of War. It had a five-year development cycle, so it's highly unlikely another God of War entry drops before the PS5 launch. Especially since its critical and commercial pedigree makes it a prime contender for a launch title that can help move hardware.
MLB The Show
Developed by SIE San Diego Studio, the professional baseball series has had uninterrupted annual releases stretching back to the PlayStation 2. A new MLB The Show is practically a lock for the PS5.
Gran Turismo 7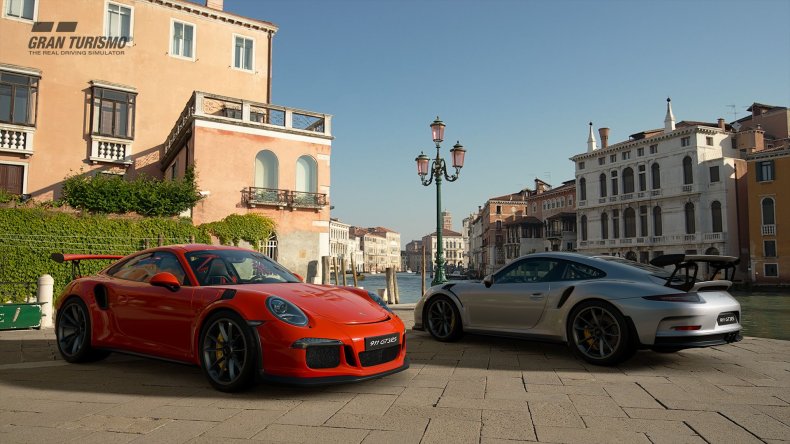 Polyphony Digital's venerable racing series has featured on every previous PlayStation. In addition to being an impeccable simulation, the series has often served as a graphical showcase. Sony provided a dramatic example at a 2018 Tokyo tech demo, presenting the series' latest entry, 2017's Gran Turismo Sport, at 120 fps and 8k resolution, a possible preview of what future entries could achieve.
Series creator Kazunori Yamauchi confirmed to The Drive in 2018 that the next Gran Turismo is in the works (and may include motorcycles). Considering the long development cycle between entries, Gran Turismo 7 is almost certain to be for the PS5.
Last of Us Part II
Developer Naughty Dog's sequel to the PlayStation 3 exclusive doesn't yet have a release date, but it's expected this year for PS4. However, there's a clear precedent for the sequel also appearing on the PS5: The Last of Us Remastered, a version with improved graphics released to the PlayStation 4. A Last of Us Part II Remastered would be a natural fit for the PS5.
Killzone / Horizon Zero Dawn Sequel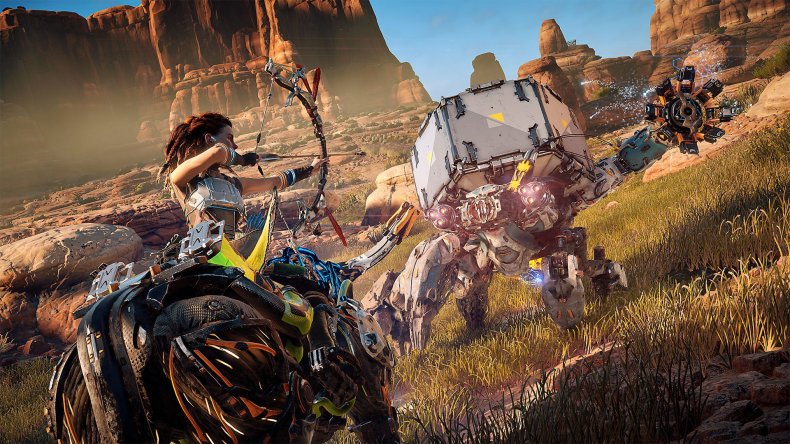 Sony's Dutch first-party developer Guerrilla Games was known for their PlayStation-exclusive Killzone first-person shooter series, that is until 2017 open-world hit Horizon Zero Dawn, which pits players against robot dinosaurs. They almost certainly have in-house teams working on PS5 games and recent hires, poached from Ubisoft's Rainbow Six team, suggest a new shooter is in the offing. That could be a new Killzone. But a Horizon Zero Dawn sequel would also be a natural fit for the next-gen PlayStation.
SIE Bend Studio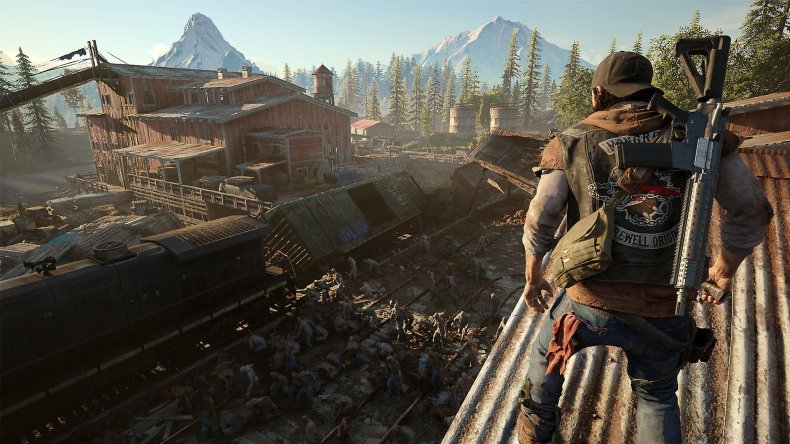 The developers behind the Syphon Filter series will release their zombie biker epic Days Gone in 2019. We don't know their next project, but it's probably for PlayStation 5. And a Days Gone Remastered in the vein of TLOU isn't out of the question.
Sucker Punch Productions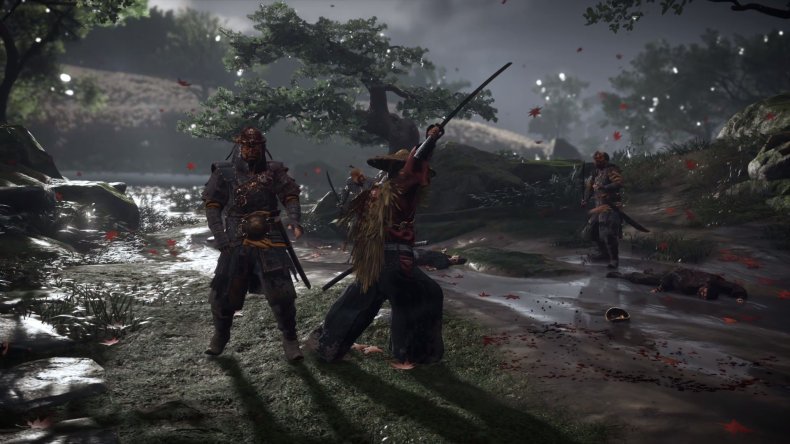 The first-party developers of the Sly Cooper and Infamous series, Sucker Punch's next game, open-world samurai vs. Mongols epic Ghost of Tsushima, is currently slated for release on the PS4, but a game of this scale could be a natural for the PS5. Or, since Infamous Second Son was an early hit for the PlayStation 4, maybe it's Infamous 4 we should be anticipating.
PS5 Games Likely Coming to the Next PlayStation
While only Bethesda has explicitly positioned their upcoming titles as next-generation releases, numerous developers are working on games for the PS5, often revealing their plans for the next PlayStation via job postings and other slip-ups not intended for the public. Here are the third-party games we expect to see on PS5.
Untitled Rocksteady Project / Batman: Arkham Crisis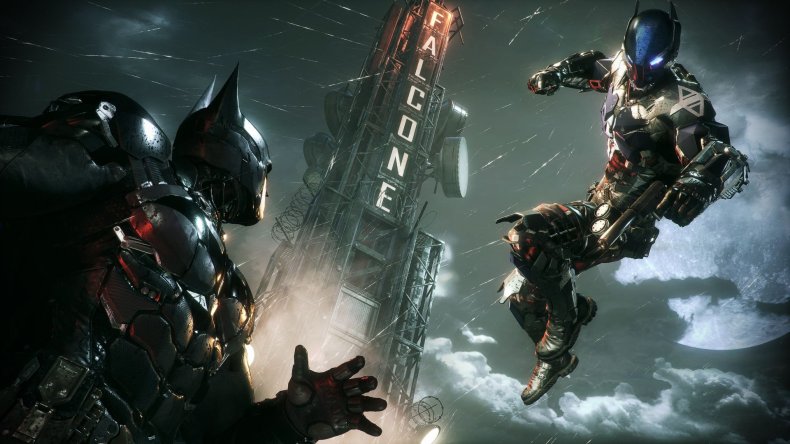 Batman: Arkham Knight developer Rocksteady Studios has officially denied working on a long-rumored Superman game, but the Warner Bros. subsidiary definitely has something in the works, with production ramping up early in 2019:
Current rumors (based on nothing more than the word of an anonymous games tester) claim the developer's next title is Batman: Arkham Crisis . However, Batman voice actor Kevin Conroy said back in 2017 that the developer was done with the critically acclaimed Batman: Arkham series.
"Be patient, fans. I know we're not talking right now… but when we do, people are going to lose their minds," Marketing Game Manager Gaz Deaves tweeted.
Whatever's next from the developer, chances are good it will appear on the PlayStation 5.
Bloodborne 2 / Armored Core Sequel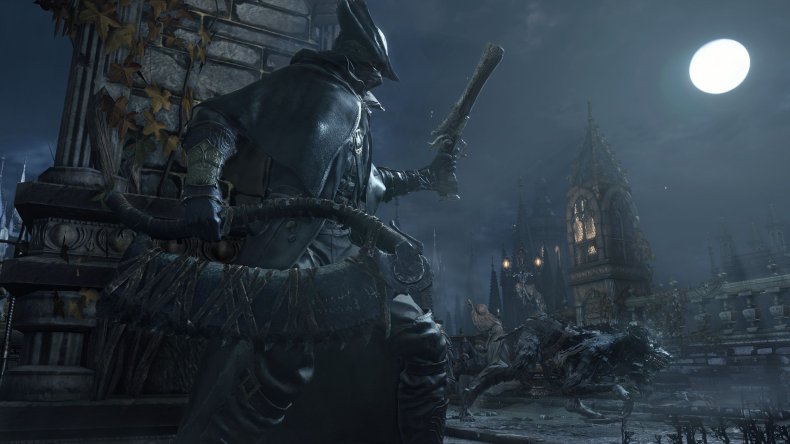 From Software, developer of hardcore action RPGs like Bloodborne and Dark Souls, will release samurai action game Sekiro: Shadows Die Twice in March on PS4 and Xbox One, but what comes after? In June 2018, From Software president Hidetaka Miyazaki said one or more unannounced games were in the works. A sequel to Bloodborne has long been rumored, but a new entry in their mech combat series Armored Core seems just as likely. Either way, it will probably be for the PlayStation 5 instead of PS4.
Final Fantasy XVI and FFVII Remake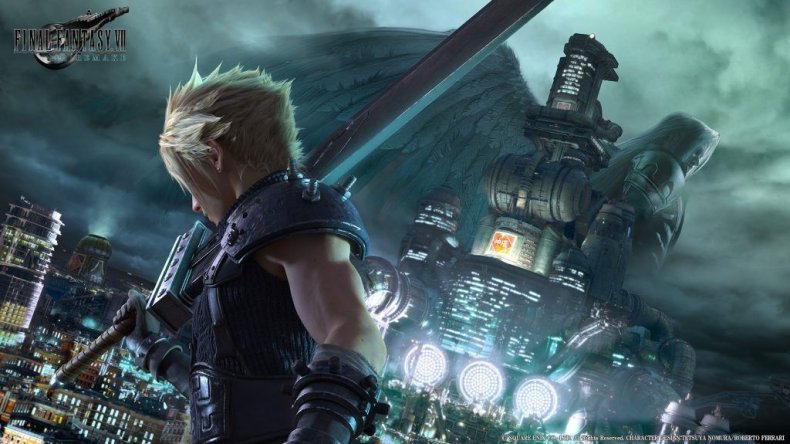 Thanks to a 3D Graphics Artist's LinkedIn profile, we know Square Enix subsidiary team Luminous Productions, developers of Final Fantasy XV, are working on a "New AAA Title for PS5." It looks like the Final Fantasy series is heading to the next-gen system.
Final Fantasy XVI may not even be the only Final Fantasy title heading to the PS5—the long delayed Final Fantasy VII Remake may also be heading to the next PlayStation. Though in-development for years, progress on the PlayStation classic remake slowed while director Tetsuya Nomura finished Kingdom Hearts 3, which came out after it's own protracted development cycle on January 25. Nomura will now focus on finishing the Final Fantasy VII Remake, but it's hard to imagine the game coming out anytime soon. This one could easily hop to the PS5.
The Avengers Project
Marvel Games, Crystal Dynamics (the Tomb Raider developer owned by Square Enix) and Eidos Montreal ( Deus Ex developer, also owned by Square Enix) are working together on a mystery project based on The Avengers. "The Avengers project is being designed for gamers worldwide and it will be packed with all the characters, environments, and iconic moments that have thrilled longtime fans of the franchise," the 2017 announcement reads. "Featuring a completely original story, it will introduce a universe gamers can play in for years to come."
The announcement trailer hints Hulk, Captain America, Thor and Iron Man will be playable in the game.
Grand Theft Auto 6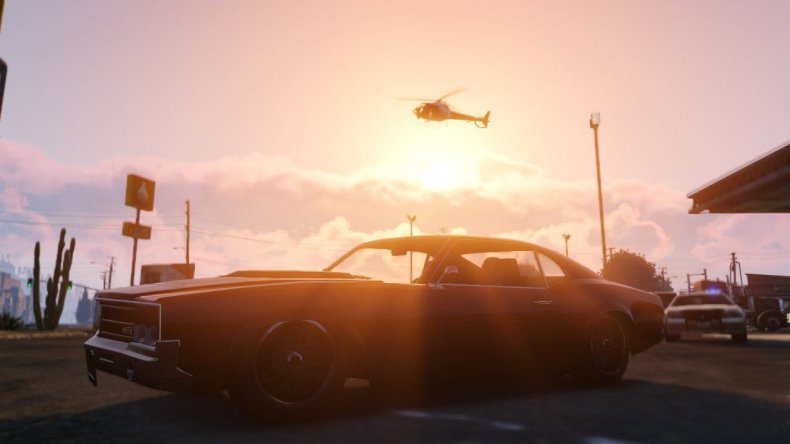 We don't know anything about it, we just know it's inevitable. And with Grand Theft Auto Online and Red Dead Redemption 2 still going strong, there's no way GTA 6 will be out in time to land on PS4.
Call of Duty: Infinite Warfare Follow-Up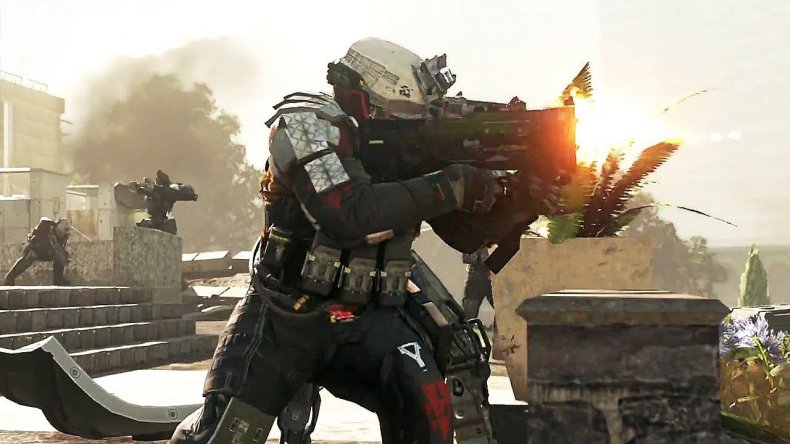 Entries in the Call of Duty series rotate between three different developers: Treyarch, Sledgehammer Games and Infinity Ward. Infinity Ward, whose last entry was 2016's Call of Duty: Infinite Warfare, posted a job listing in 2018, which reads, "Come work with the game industry's brightest on an exciting, unannounced next gen title." Amongst the required qualifications? "A strong interest and passion for First Person Shooter (FPS) games."
Sure, it may be about the least surprising news ever, but it looks like the premiere shooter franchise is heading to the PS5.
Nioh 2
A new action game from Team Ninja is always an event, especially when it's a sequel to the underrated samurai vs. monsters PlayStation 4 exclusive, Nioh. The sequel was announced for PS4 at E3 2018 in June, but the scant information and lack of gameplay footage suggests this one's far enough off that it will also come out for the PS5.
Until Dawn 2
Supermassive Games, developer of horror game Until Dawn, may be working on the multiplatform The Dark Pictures: Man of Medan with publisher Bandai Namco, but Executive Director Pete Samuels told Russian games site 4PDA they're simultaneously "working on several unannounced PS exclusives. But we can't talk about them right now." This could mean the PS5 has a horror game heading its way.
Cyberpunk 2077
The ambitious follow-up to The Witcher 3: Wild Hunt is expected on PS4 and Xbox One by the end of 2019, but prior to 2018's E3 conference, CD Projekt Red president Adam Kicinski hinted that it's likely to appear on PS5 and other next-gen systems.
"Technology-wise, Cyberpunk is very advanced. Our technology is ready to interface with future generations," Kicinski told investors. "The game is developed in such a way that it can use very powerful future equipment, but I cannot tell you more beyond that today, as no future generation of consoles has been announced so far."
Beyond Good and Evil 2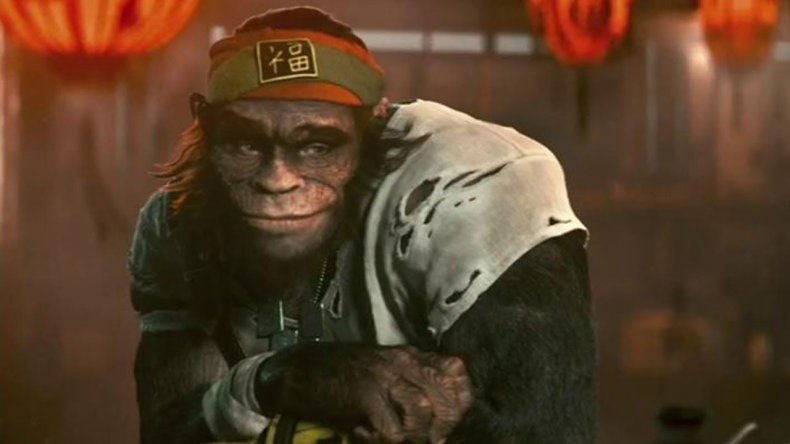 The astoundingly ambitious prequel to the critically acclaimed 2003 adventure game is almost certainly heading to next-gen systems like the PS5. Developer Ubisoft hopes to have a beta available by the end of 2019, which means a 2020 release date at the earliest.
These 21 potential PS5 games are just the beginning. As soon as Sony gets around to making the PlayStation 5 official—announcing specs, price and release date—we can not only expect that many games currently in development for PS4 to also be announced for the new PlayStation 5, but a whole floodgate of new titles to open.