PS5 Preorder Guide For Amazon, Best Buy, Target, Walmart
Sony released details of the price and release date for the long-awaited PS5 yesterday, shortly before making the console available for preorder.
However, fans were left disappointed as the PS5 seemed to sell out almost instantly, while others were met with error messages, and some customers even had their orders canceled.
The PS5 and the digital edition were available to preorder at Target, Best Buy, Walmart, and Amazon, and while some links to preorder the PS5 seem to still be live, many links result in error messages or say that the console is "coming soon".
The standard PS5 console costs $499 and the PS5 Digital Edition costs $399. The console will be released on November 12 in the United States, Japan, Canada, Mexico, Australia, New Zealand, and South Korea, and on November 19 everywhere else.
PS5 Preorder at Target
Preorders for the PS5 and the PS5 digital edition have both sold out at Target and the website encourages customers to check back on the release date, on November 12.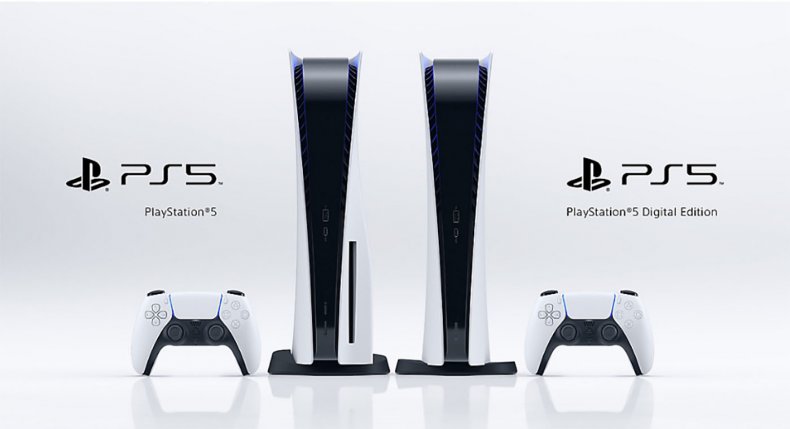 PS5 Preorder at Best Buy
The PS5 is listed as "coming soon" on the Best Buy website, and though there appears to be a preorder link on another page when trying to purchase the PS5, there's an error message reading: "There was a problem adding your product to cart."
There is a similar issue with the PS5 Digital Edition on the Best Buy website, as it appears to switch between "coming soon" and seeming as though it is available to preorder, but again leading to an error message that reads: "This item is currently unavailable for online purchase."
Gamers may have luck by contacting their local Best Buy and checking if there is a way to preorder directly with the store.
PS5 Preorder at Walmart
Walmart said that it would be releasing preorders for the PS5 early but it seemed to sell out almost instantly. It was reported that Walmart's website said they would have more stock on September 22, so it is worth checking back then, just in case.
Walmart's link to preorder the PS5 now takes customers to a page to preorder the DualSense Wireless Controller, Marvel's Spider-Man: Miles Morales Launch Edition, Demon's Souls, Destruction AllStars, and Sackboy: A Big Adventure.
PS5 Preorder at Amazon
Preorders for the Playstation 5 sold out very quickly on Amazon, disappointing customers who were stuck with error messages and missed getting to preorder the console when it was first released.
Others were annoyed when an apparent loophole that allowed customers to preorder a PS5 by adding both the regular and digital editions to their cart and then removing one allowed them to place an order, only for the order to later be canceled.
Sony released some preorders for the PS5 in August but it was a very limited and exclusive release. Some lucky existing customers were emailed a link to preorder on a first-come, first-served basis. Customers could only order one console and it had to be shipped to a U.S. address.
While preordering online seems to be nearly impossible right now, PlayStation fans may be able to preorder the PS5 in person at Target, Walmart, Best Buy, or GameStop. Contact your local store for more details on pre-purchasing the console.
This chart below from Statista demonstrates the best-selling video game consoles, with PlayStation in the top three positions.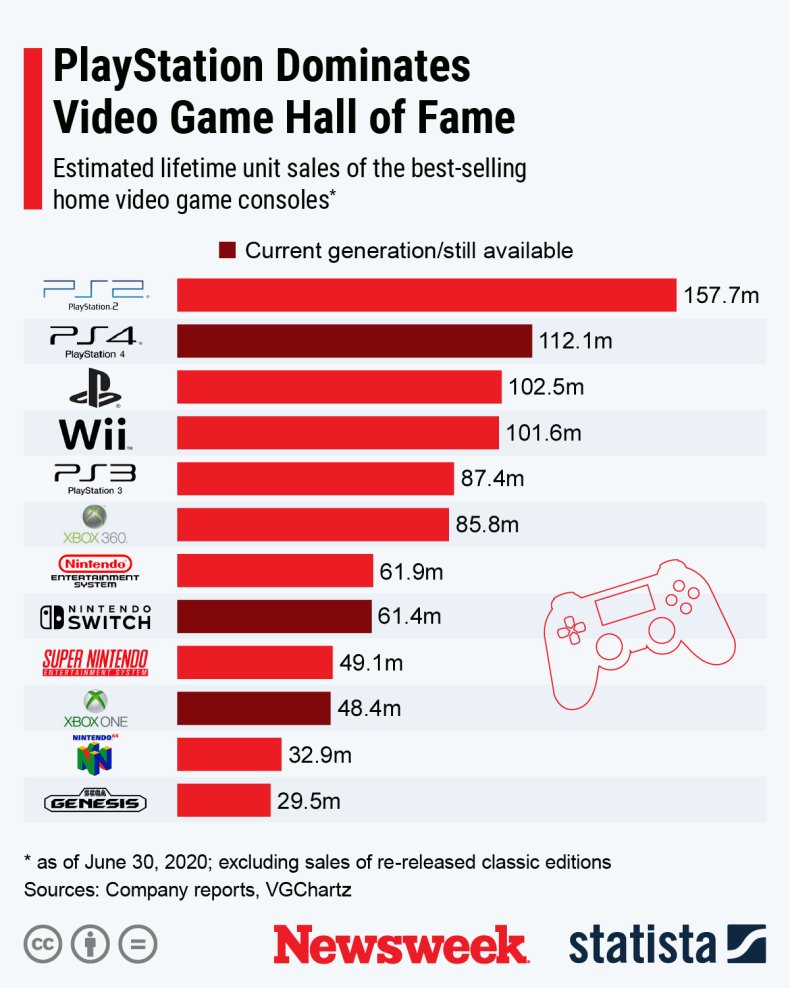 PS5 Preorder Guide For Amazon, Best Buy, Target, Walmart | Newsgeek