PS5 Games Reveal Stream: Start Time, How to Watch Online & Everything You Need to Know
After being postponed, Sony announced the PlayStation 5 reveal event will happen this Thursday, June 11.
Sony is expected to show the first gameplay on the upcoming PS5, scheduled for release later this year. The highly-anticipated event will be streamed for anyone to watch.
On the official PlayStation blog, it was confirmed that this online presentation will be pre-taped and will be broadcast at 1080p and 30 frames per second. This is not the optimal setting for a PS5 title, but with the current pandemic many of the team and developers have been working from home and this was the easiest way to produce the broadcast.
All of the games being shown on Thursday will look better when they are running on a PS5 and on a 4K television so the gameplay that will be shown this week won't be an accurate representation of what the PS5 can do, but that's to be expected.
If you want to watch the PS5 games reveal this week, here's all the information you need.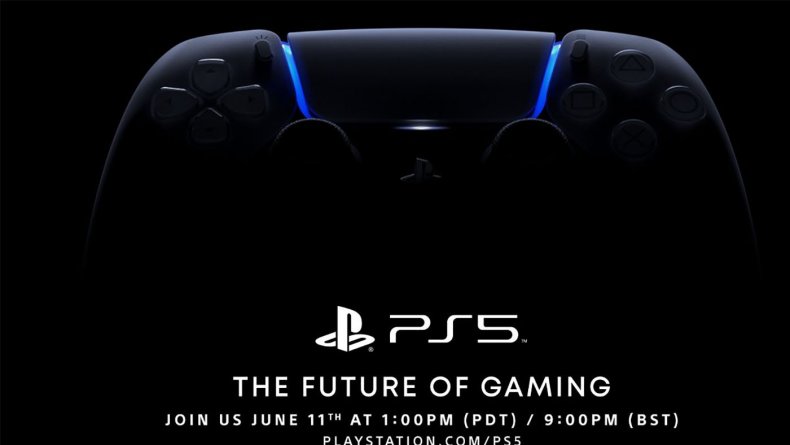 PS5 REVEAL EVENT START TIME
The PS5 games reveal will begin Thursday, June 11 at 4 p.m. EDT.
The official PlayStation blog confirms that the stream will run for more than an hour so gamers should get comfortable to see a lot of gameplay.
HOW TO WATCH PS5 REVEAL EVENT ONLINE
The PS5 games reveal presentation will stream on the official PlayStation YouTube account--this is where you can likely watch the stream on VOD afterwards--and the official Twitch channel, which you can watch below.
WHAT TO EXPECT
Sony has laid out what gamers can expect from its PS5 reveal presentation, and that's game announcements and gameplay.
Jim Ryan, President & CEO of Sony Interactive Entertainment, spoke about the presentation when it was first announced at the end of May.
"The games coming to PS5 represent the best in the industry from innovative studios that span the globe," Ryan said in the blog post. "Studios, both larger and smaller, those newer and those more established, all have been hard at work developing games that will showcase the potential of the hardware."
Ryan also stated that after this presentation there will still be a lot of news and updates on the PS5 front, but this will give gamers a taste of what's to come when the next-gen console releases.
But what games can we expect to see? We already know a few titles are coming to PS5 like Assassin's Creed: Valhalla so it's likely we'll see new gameplay of that highly anticipated game, but with the formation of PlayStation Studios branding for first-party games it's likely that we can see new IP, new installments of popular franchises or remasters of older games like God of War and Spider-Man.
What do you think will be shown during the PS5 stream? Which game are you hoping will be a part of the PS5 library? Let us know in the comments section.