PS5 Showcase: Start Time, How to Watch Online and More
PlayStation and Xbox's next-gen consoles are coming in a few short months, and while Microsoft has revealed the price and release dates of its upcoming hardware, Sony is ready to put on a showcase highlighting some upcoming games.
The next PS5 Showcase was announced over the weekend, with Sony scheduling approximately 40 minutes of updates, gameplay and much more.
If you're interested in what's coming down the pipeline for PS5 or curious as to when the next-gen console may possibly be coming out, you'll want to tune in to this showcase.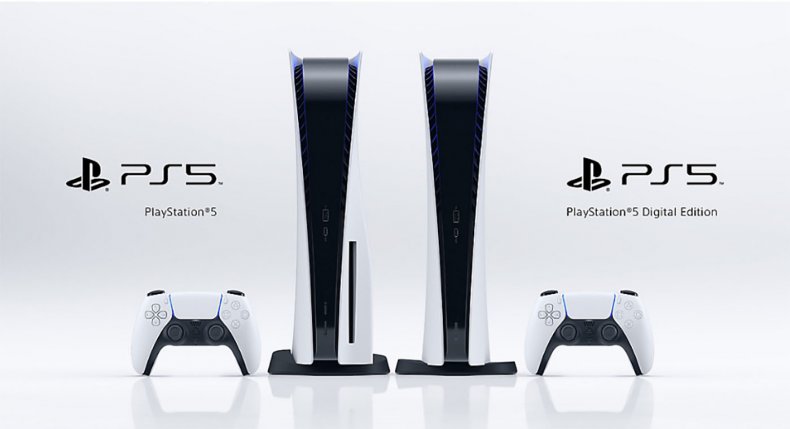 PLAYSTATION 5 SHOWCASE START TIME
The PS5 Showcase begins Wednesday, September 16, at 4 p.m. EDT.
HOW TO WATCH PLAYSTATION 5 SHOWCASE ONLINE
Sony has confirmed that gamers can watch the PS5 showcase on its official Twitch or YouTube channels.
The official PlayStation YouTube channel will also host the live online presentation, as well as any trailers that appear in the stream after its completion. YouTube can be viewed via desktops or the YouTube app on mobile devices and all gaming consoles.
You can also watch the stream below.
Fans can also watch the PS5 showcase on either the official PlayStation Twitch channel on desktops, or via the Twitch app on your mobile device, PS4 or Xbox One.
WHAT TO EXPECT
When this upcoming PS5 stream was announced, Sony confirmed on its blog that they want to give gamers another look at games coming to the next-gen console at launch "and beyond."
Crash Bandicoot 4 and the new Ratchet and Clank game have been big parts of past PS5 showcases, and we may get more information and gameplay for those titles on Wednesday.
However, we believe that this showcase will be used to preview what titles will be available when the PS5 launches. Whether it's upgraded versions of PS4 titles like this year's Madden or games releasing specifically for the next-generation, gamers will want to tune in to see if the PS5 will be a must-own console when it's released.
For example, the next Ratchet and Clank game is one of the most highly anticipated games coming to PS5, and Insomniac Games confirmed that it will be coming out in the PS5 "launch window."
Unfortunately, while we don't know the PS5 release date, we do know that it's coming in the holiday season. The Xbox Series X is dropping on November 10, so while a release-date announcement has not been confirmed, Sony could be giving gamers a hard date.
Are you excited for the latest PS5 showcase? What game do you hope is shown off? Let us know in the comments section.