Will North Korea Let 'Gangnam Style' Singer Psy Perform in Pyongyang?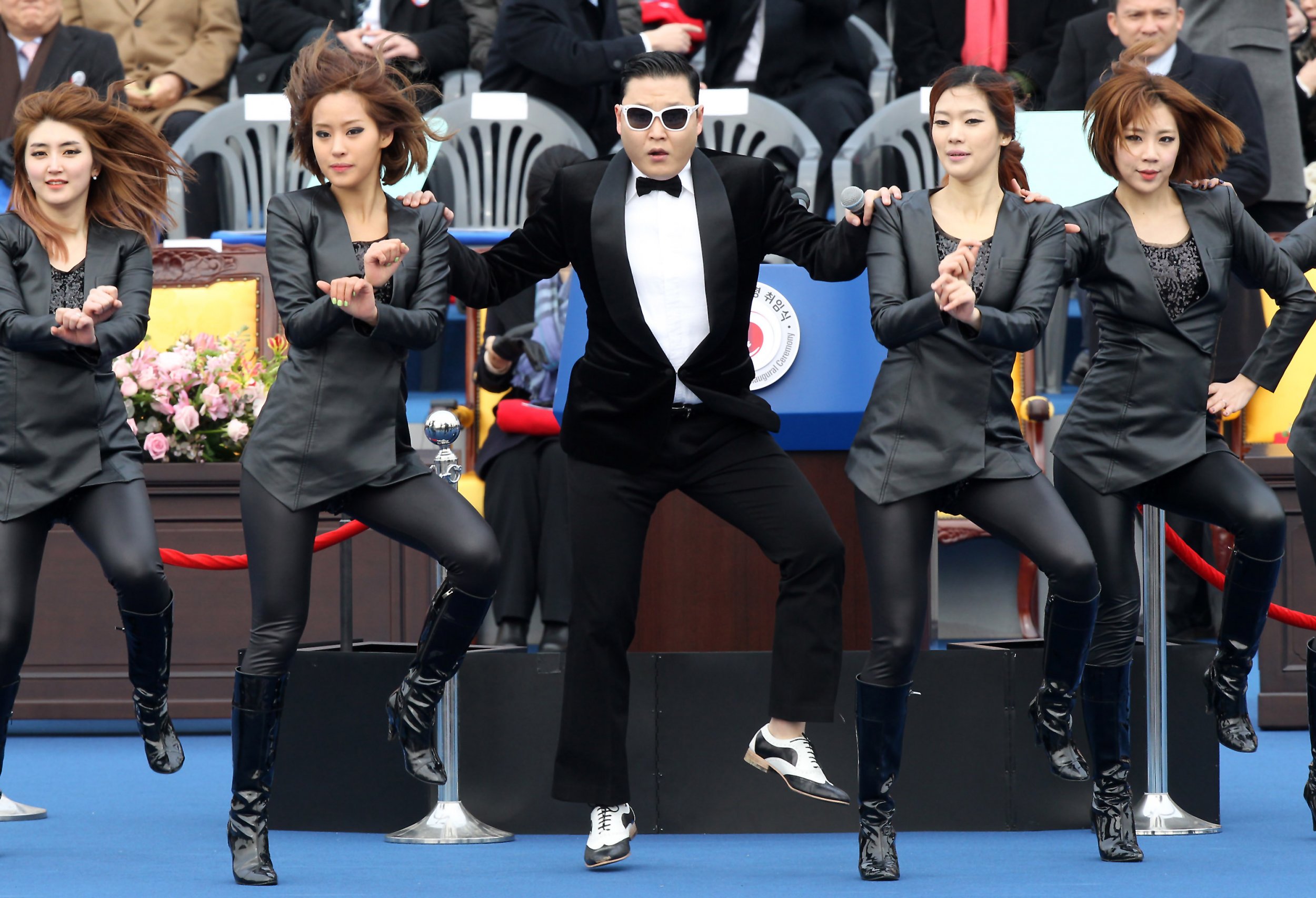 South Korean musician Psy nearly broke YouTube when his 2012 hit "Gangnam Style" reached a billion views—and his wacky performance style may be too much for North Korea to handle.
As South Korea prepares to send its finest K-pop musicians to perform in Pyongyang, officials of the two countries have yet to agree on the participation of the musician who became an international sensation with a song about the lifestyle of Seoul's fancy Gangnam district and accompanying horse-riding signature moves.
Even North Korea wasn't immune to Gangnam fever at the time. The government-linked website Uriminzokkiri published a video mocking then South Korean presidential candidate Park Geun-hye, sticking her head on the figure of a person seemingly performing the horse-dance moves, as CNN reported.
Psy, whose real name is Park Jae-sang, was not named in the list of approved acts released last week following consultations between the countries' delegations. According to unsourced reports in the South Korean press, North Korean delegation leader Hyon Song-wol has expressed opposition to the inclusion of Psy on account of the musician's flamboyant performance style.
The South Korean government merely acknowledged that Psy was part of the negotiations, without adding details as to whether the singer will join the rest of the 160-member art troupe. "We have formally proposed to the North to add Psy to the line-up," South Korean broadcaster MBC TV said Sunday quoting a government official, according to Agence France-Press.
"We do not have details regarding the matter at the moment," ministry spokesman Baik Tae-hyun said at a press briefing on Monday, quoted in The Korea Herald, promising more details in the near future. "There will be an opportunity to reveal matters related to the art troupe tomorrow after organizing the current situation surrounding the (scheduled performances)," he added.
South Korea agreed to send a delegation of musicians to perform in Pyongyang on April 1 and April 3, to reciprocate the North Korean orchestra performances held in occasion of the Pyeongchang Winter Olympics in February.
The list of selected musicians included veteran K-pop singers like Cho Yong-pil, the last South Korean musician to perform in the country in 2005, as well as newer acts such as the popular girl band Red Velvet.