'PUBG Mobile' 0.4.0 iOS Update Delayed for Loot Boxes, Release Date TBA [UPDATE]
UPDATE: The PUBG Mobile iOS 0.4.0 update is now live and all cross-platform play services have been restored. Read the official patch notes for the 0.4.0 update here.
------
PUBG Mobile update 0.4.0 arrived on Android earlier this week with the addition of an Arcade Mode and Training Ground for weapon tests. However, despite waiting over the past four days, its iOS counterpart still hasn't arrived. Fans have demanded an explanation for the delay, and the one that's available apparently involves loot boxes.
While PUBG Mobile's developers at Tencent have remained mostly silent on the issue, a moderator on the PUBG Mobile subreddit has come forward to seemingly confirm a popular theory. According the source, Apple's loot box regulations introduced at the end of December are holding up the 0.4.0 review process. Because the new rules state loot-box apps must "disclose the odds of receiving each type of item," it's taken Tencent and Apple some additional time to get everything in order. That kind of disclosure is not required on Android, which allowed the the latest version of PUBG Mobile to release there first.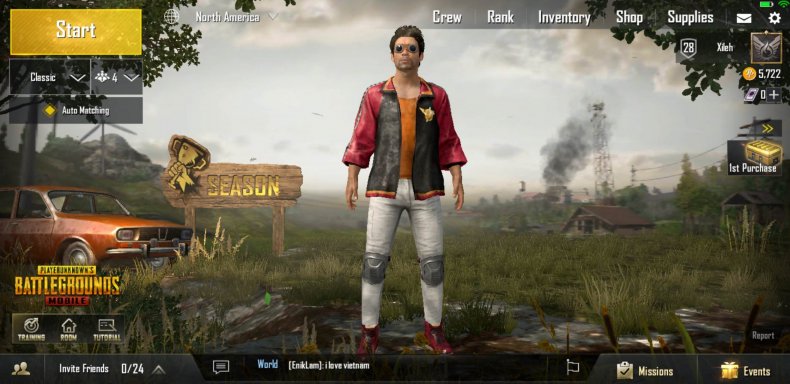 As of now there is no scheduled release date for PUBG Mobile version 0.4.0 on iOS, but we can't imagine it will be more than a few days. Please ignore all countdowns or in-game timers that suggest a projected release time for the update. These details are not accurate. We'll do our best to update this post if the situation changes.
As frustrating as it is that PUBG Mobile's iOS update has been put on hold, most Android players seem to be enjoying the new features found in 0.4.0. The Training Grounds concept in particular has even caught the attention of many PC PUBG enthusiasts who'd like a similar option in the Steam version. Despite the introduction of dozens of minor tweaks, there also haven't been too many complaints about weapon balance issues or bugs.
While the Android and iOS versions of PUBG Mobile remain out of sync, all cross-platform play options have been temporarily disabled. That means you'll have to squad up with devices from the same family for the time being.
PUBG Mobile is available now on Android and iOS. The game's 0.4.0 build is currently exclusive to Android.
What are your thoughts on the PUBG Mobile iOS update delay? Would it have made more sense for Tencent to delay both updates until this loot box fiasco was sorted out? Tell us in the comments section!