'PUBG' Streamer Shroud Banned for Teaming up With Hackers
PUBG streamer Shroud has been banned from the game for 30 days for hopping in a flying car with a hacker. While the interaction was mostly played for laughs, it looks like PUBG Corporation wasn't in on the joke.
Shroud and fellow streamer Wadu collaborated for a stream late last week and quickly found themselves frustrated by a hacker who had been using noclip and car-flying hacks throughout the course of a match. After killing the player twice with no ban, Shroud and Wadu took it upon themselves to join in on the fun. The antics began when Shroud asked the player to fetch him a gun while he held up in a shack and quickly turned to the hacker driving Shroud to other parts of the map and experimenting with what the flying car was capable of. You can watch the events unfold in the video abiove.
"People are probably gonna talk sh-t about me for this," Shroud said as he embraced the cheater. He later defended his actions, saying, "it really just goes to show that PUBG, full offense to you guys, don't give a sh-t. Because the guy should've been banned immediately." He also called the bizarre moment "the most enjoyable game of PUBG I've had in a long time." One might say PUBG Corp obeyed Shroud's advice and, indeed, took full offense for his actions.
News of the ban broke late Monday night, and Shroud was quick to respond via a Twitch stream. "I was trying to have a good time. Obviously I knew what the f--k I was doing," he told viewers. "It wasn't a great idea. It seemed like a great idea, but it wasn't a great idea. So I'm sorry to those peeps that are really upset with me." Shroud can still play PUBG if he'd like to, he simply can't use his main account to do so.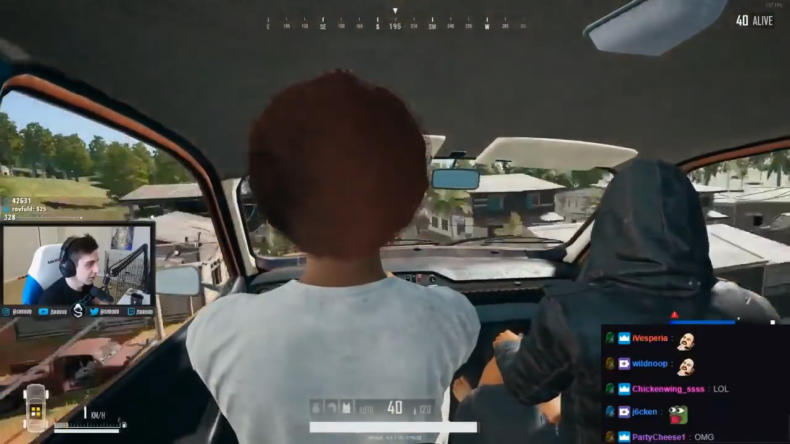 As is to be expected in the Twitch community, Shroud's actions and subsequent ban have given way to chatter and speculation. The events have raised questions about streamers and their relation to hackers. While it may be fun to watch antics like this under controlled circumstances, some fans feel pro-level players like Shroud should be held to a higher standard. Having just won June's Twitch Rivals tournament, should we expect more from such a strong representative of the PUBG community?
Others believe Shroud acted recklessly on purpose as an excuse to play other games. Recent tweets suggest he's taken an interest in the latest developments with Rainbow Six Siege, and now he can take his community along for the ride. With the ban still fresh, it remains to be seen if Shroud will make a new account to keep his PUBG streams going. Like many members of the game's community, however, he's clearly frustrated with the overabundance of hackers that make fair play increasingly difficult.
PUBG is available now on PC and in Game Preview on Xbox One.
What's your take on Shroud getting banned from PUBG? Did he act recklessly on purpose? Tell us in the comments section!