Billions of Dollars in Disaster Aid Owed to Puerto Rico Continues to be Illegally Delayed by HUD
There remains to be no end in sight for when the Department of Housing and Urban Development will release billions of dollars in natural disaster aid that it's currently withholding from Puerto Rico.
This despite HUD being in violation of the law for not taking the necessary steps outlined by Congress to make the money available to the U.S. territory. The refusal by the department to release what is essentially the rule book for how the funds can be applied for—and subsequently spent—indefinitely prohibits Puerto Rico's access to more than $8 billion for large mitigation projects, such as the hardening of electrical grids, meant to minimize the impact of future storms.
The federal money was part of a $19 billion supplemental bill approved by President Donald Trump in June, and a stipulation within the bill was that HUD begin the process of providing each state and U.S. territory with guidelines by September 4 on how to submit plans that detail how they'd spend the money. HUD has done so for all nine of the states and the U.S. Virgin Islands.
But Puerto Rico, the largest recipient with $8.3 billion, has yet to receive a notice from HUD that outlines the framework and program requirements.
Two senior HUD officials involved in the decision to withhold the aid were grilled before a House Appropriations subcommittee Thursday, who explained that, in their belief, they had two options regarding the funds: "safeguard" the money by withholding it and try to justify to lawmakers their rationale for missing the deadline or make the money available in accordance with the law and explain in the future why the money succumbed to fraud and corruption on the island nation.
The HUD officials said, as they've previously stated, their basis for withholding the money was because of previous fraud and corruption in Puerto Rico, in addition to recent political unrest that led to the ouster of former Governor Ricardo Rosselló. They feared the money may be misused by local officials.
"We want to have a belt and suspenders plan in place to make sure that, A: we're protecting taxpayers but, B: more importantly, that the money is going to the people of Puerto Rico and not being wasted or abused," David Woll, head of HUD's Community Planning and Development, told lawmakers.
Woll would not go beyond saying HUD will feel comfortable releasing Puerto Rico's guidelines "very soon," adding that he did not "want to commit to a specific day, but we're working. It's hard. It's one of our top priorities." Currently, the department is more than six weeks past Congress' mandated deadline.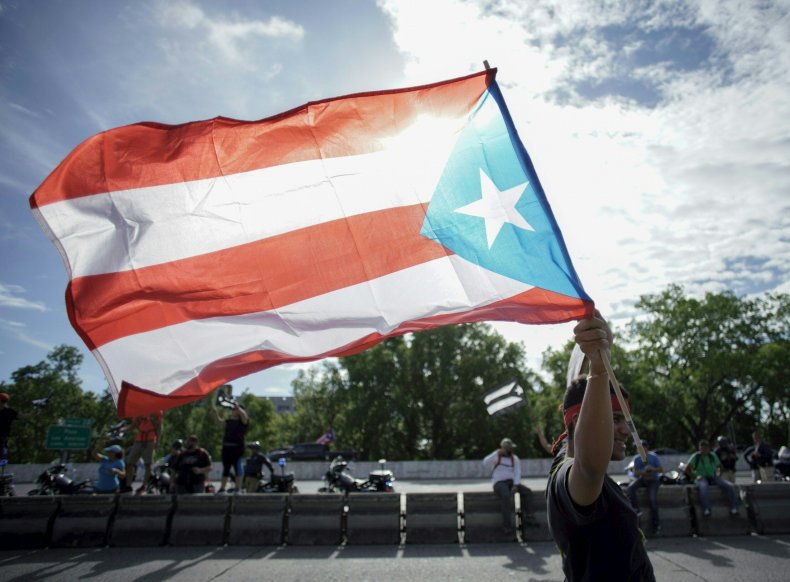 Woll's reasoning, which he said was the position of HUD as a whole and that there was no directive from Secretary Ben Carson to withhold the funds, was unsatisfactory for members of Congress. Those lawmakers were responsible for making the September 4 deadline when they wrote the supplemental bill.
Rep. Nita Lowey (D-N.Y.), chair of the Appropriations Committee, characterized HUD's move as "perpetual stonewalling."
"No caveats. No carve outs. No exemptions," Lowey told Woll and HUD Chief Financial Officer Irving Dennis, who also testified. "It's not just unacceptable: It is unlawful."
Several Democratic lawmakers suggested the administration was failing to treat Puerto Rico, a U.S. territory, as it would a regular U.S. state.
"It does not escape me these are black and brown islands," said Rep. Bonnie Watson Coleman (D-N.J.), also referencing HUD's initial decision to temporarily withhold more than $700 million from the U.S. Virgin Islands.
The criticism, in large part, came from Democrats. But the top Republican on the subcommittee also expressed concerns.
"Look, I understand that there may be factors outside of our witnesses' control that led to miss this deadline," said Rep. Mario Díaz-Balart (R-FL). "But I'm troubled—I'm always troubled, and I don't care which administration [does] it—when any administration doesn't meet requirements set in statute."
Rep. David Price (D-NC), who led Thursday's hearing, told the HUD officials it shouldn't be a "difficult choice" as whether to adhere to the law. He called their explanation a "false choice."
Once HUD issues states and the U.S. territories their guidelines for submitting mitigation plans, the money is not immediately released. The plan must first be reviewed and approved by HUD within 60 days. From there, the money would be made available while continuing to be monitored as it is being spent. The entire process could take anywhere from a few weeks to a few months before HUD begins dispersing the money.
The officials said financial monitors remain in place in Puerto Rico to oversee that previous money allocated by Congress is being properly spent. They repeatedly noted that of the $1.5 billion that's been made available to Puerto Rico by HUD through other recent disaster relief bills, which total around $20 billion, less than 1 percent has been spent.
"They do have plenty of money available to meet unmet needs," said Irving Dennis, HUD's CFO.
One of the main factors hindering a quicker rollout of the money, Dennis and Woll said, is ensuring Puerto Rico's housing department, Departamento de la Vivienda, is able to properly handle the large influx of money being provided to them. The Puerto Rican agency currently lacks the proper infrastructure and staffing to handle the money, the officials said, causing another concern for potential corruption or mishandling of funds.
"When you think of $20 billion going through an entity that has no infrastructure for that, that does not get developed overnight. When you think of the capacity they need, they need people, they need processes and they need technology," Dennis said. "We're trying to make sure it is that there is good oversight and controls and policies in place."