Pulse Nightclub Shooting Videos Show Police Hunt for Active Shooter, Scene of Devastation, Chaos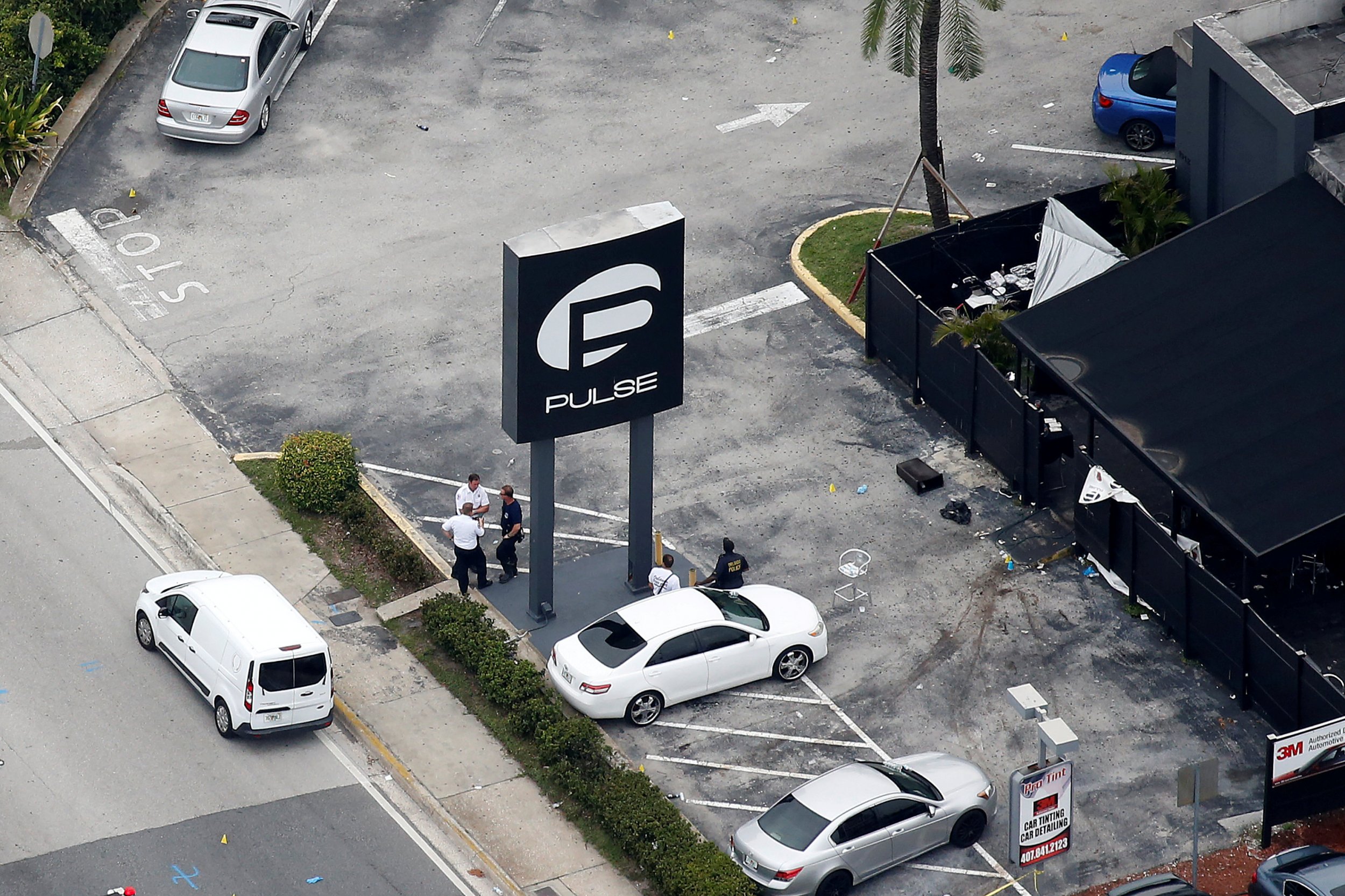 Automatic gunfire, cellphones ringing unanswered and screams from police provide a haunting soundtrack to the more than 30 body-camera videos showing the scenes of devastation as police arrived on the scene of the deadliest mass shooting in United States history.
Related: Pulse victims' families sue Google, Facebook and Twitter over ISIS propaganda
The 15 hours of videos were released Wednesday by the city of Orlando to the Orlando Sentinel after a public records request. The publication said the videos "offer the most complete picture of what happened during the three-hour standoff." None of the people killed that night are visible in the footage, according to the paper.
When police arrived on the scene, the shooter, Omar Mateen, was in the bathroom of the gay bar and nightclub with several hostages cornered.
"You in the bathroom, let me see your hands," one officer is heard yelling after making his way into the nightclub through a large broken window and over shards of broken glass. Gunshots then ring out before he shouts again, "Come out with your hands up, or you will die."
Meanwhile, police officer Brandon Cornwell can be heard saying a prayer: "Lord Jesus, watch over me."
As police made their way through the scene of destruction, cellphones lying in pools of blood can be heard ringing unanswered.
While trying to shepherd victims to safety, the scene of panic simultaneously compelled police to tell them to keep their hands up and frisk them for anything on their body that resembled a weapon.
"Hands up, both hands, put your hands up," one officer says off-camera as a victim is led down a hallway. "Follow the sound of my voice. Come this way. Show me your [expletive] hands!... I need you to crawl this way.... Follow my light."
In another clip, a woman sitting on a sidewalk near the club implores Belle Isle police officer John-Paul Gargano to take out the shooter.
"Y'all gonna [expletive] shoot his [expletive]?" she asked.
"We can't, ma'am," he replied.
"What do you mean, you can't?"
"We can't; there's more victims in there. We start to shoot, we might shoot other people," Gargano said before running back toward the nightclub.
"[Expletive] go in there and shoot his [expletive], man," she called out finally.
Mateen, who pledged allegiance to the Islamic State group (ISIS) in a 911 call, was later killed in a shootout with police.
When police arrived, one officer made an initial assessment of the scene. "We probably got about 20 gunshot victims," he said. "We're going to need a lot of people."
Later, officers can be seen and heard checking on whether victims have survived.
"Who still has gloves so we can check this one's pulse? Did anyone check this one?" an officer asks. Seconds later, a fellow officer states: "I got no pulse."