Pulse Victims' Families Sue Google, Facebook and Twitter Over ISIS Propaganda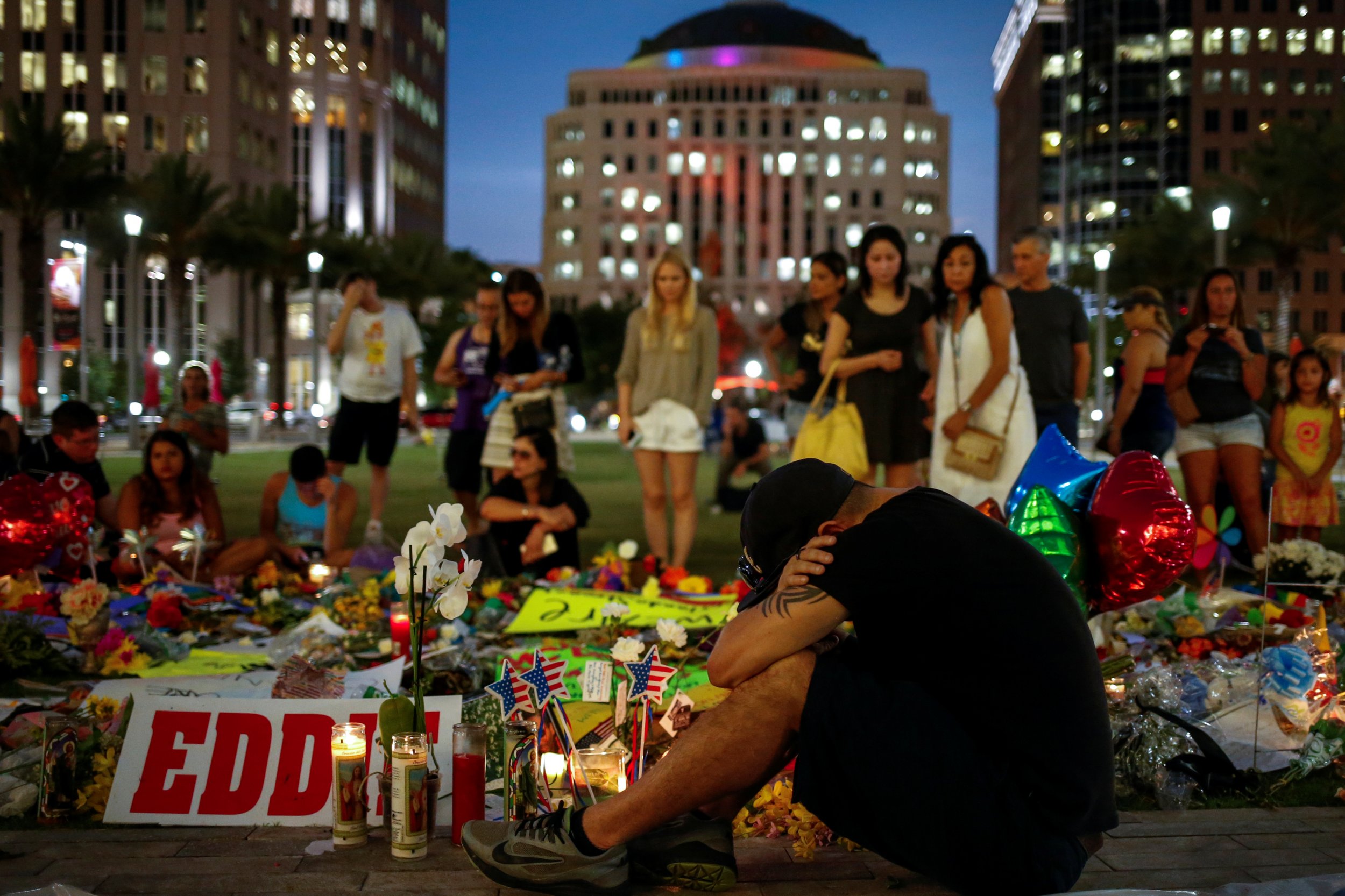 The families of three victims of the Orlando, Florida, nightclub shooting massacre are suing Google, Facebook and Twitter for allegedly providing the Islamic State militant group (ISIS) with an infrastructure to conduct terrorist operations.
Related: Inside the worst mass shooting in U.S. history
The three families filed their civil lawsuit in a Michigan federal court on Monday, on behalf of victims Tevin Crosby, 25; Javier Jorge-Reyes, 40; and Juan Guerrero, 22. (Crosby was a native of Michigan, and Jorge-Reyes's sister lives there.) Fox News first reported the case.
The men were among the 49 people killed when Omar Mateen opened fire at the Pulse nightclub on June 12, targeting the LGBT community. According to the FBI, it was the country's worst mass shooting and its second-worst terrorist attack​.
Section 230 of the Communications Decency Act generally protects publishers from liability for information given by another provider. But Keith Altman, a partner at 1-800-Law-Firm who is representing the families, says the law doesn't apply to the three tech giants because they act as information content providers by using algorithms to build user profiles and to select which advertisements to match with text for specific viewers.
"Defendants have incorporated ISIS postings along with advertisements matched to the viewer and ISIS postings to create new content for which Defendants have earned revenue," the complaint alleges.
"When they do this, they actually create new content and the content is specifically designed," Altman tells Newsweek. "So once they do that, they're no longer just publishers. They're no longer just passing through.... As far as I can tell, no one has ever argued this before."
Prior to the attack, Mateen had been on the FBI terror watch list and had pledged allegiance to ISIS. The families' 51-page complaint accuses the internet companies of "knowingly and recklessly" providing ISIS with user accounts "as a tool for spreading extremist propaganda, raising funds, and attracting new recruits." The complaint cites news stories in which the militant group's use of all three networks has been reported, as well as the Google-owned YouTube. The complaint also argues that ISIS has used the social media sites for fundraising activities and to conduct terrorist operations.
In a statement to Newsweek, a Facebook spokesperson says the company is "committed to providing a service where people feel safe."
"Our Community Standards make clear that there is no place on Facebook for groups that engage in terrorist activity or for content that expresses support for such activity, and we take swift action to remove this content when it's reported to us," the spokesperson says. "We sympathize with the victims and their families."
Neither Google nor Twitter immediately responded to Newsweek's request for comment.
The complaint notes, among other things, that the FBI concluded Mateen was self-radicalized on the internet; watched online jihadist sermons; and used Facebook to search for information on the married couple who shot and killed 14 people at a holiday party in San Bernardino, California, in December 2015.
The 29-year-old Mateen was a U.S. citizen who was born in New York of Afghan immigrant parents. He spent most of his life in Florida. The FBI said it twice interviewed Mateen about his suspected ties to ISIS. The first investigation took place in 2013, after Mateen made inflammatory remarks to co-workers that suggested sympathy for militants. He was fatally shot by police following a standoff in the wake of the club massacre.
The families are seeking compensatory damages. Whether the families win or lose, Altman says, the connection between social media and terrorism can't be refuted, and the companies ultimately won't be able to carry on with business as usual. "I don't think there's any question," he adds, "that they should and could and must be doing more than they are doing today."
Altman says his firm also is representing the family of Nohemi Gonzalez, a California resident who died in the November 2015 Paris attacks, in a similar suit against Google, Facebook and Twitter, claiming the companies provided "material support" to extremists. There also is another case pending against Facebook brought by families of Israeli terror victims. A district court in New York is set to hear Facebook's motion to dismiss that lawsuit on January 19.
Read more from Newsweek.com:
- Omar Mateen's wife may have known of his plans
- Trump challenged by activists to stand for gun safety
- California boasts strongest gun laws of all states