Activists Challenge Donald Trump to Stand for Stronger Gun Laws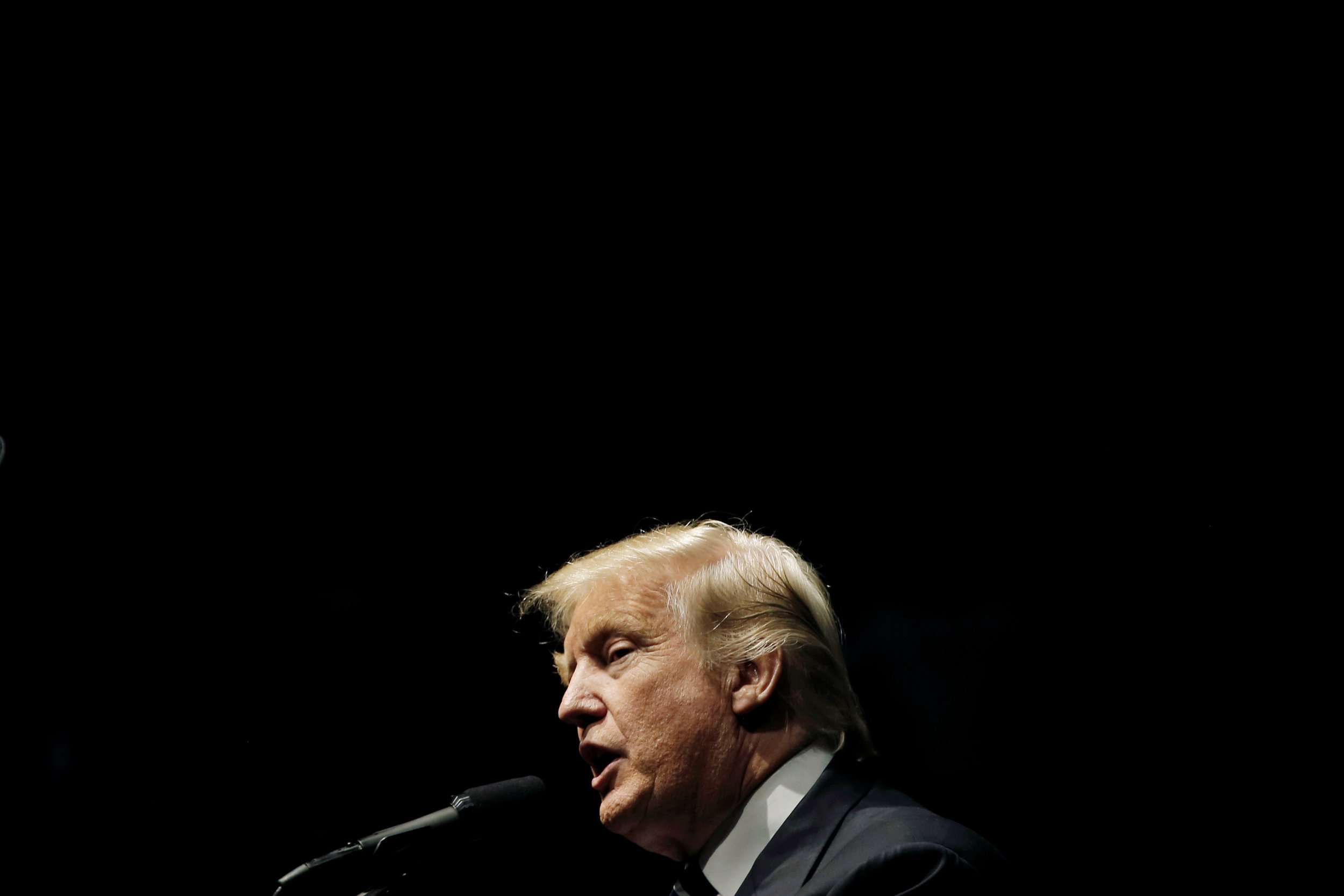 In their first large gathering since Donald Trump won the election, gun-safety activists met Thursday on Capitol Hill to ask the president-elect to stand with them in demanding stricter firearms laws from Congress.
Related: Under Donald Trump, what will happen on gun restrictions?
Trump wasn't at the meeting. But dozens of survivors and victims' relatives from multiple states attended the call to action on the day after the fourth anniversary of the Sandy Hook Elementary School massacre in Newtown, Connecticut, where 20 first-graders and six educators were killed by a gunman on December 14, 2012.
U.S. Representative Elizabeth Esty, who represents the district where the Sandy Hook shooting took place, called on Trump to fulfill his repeated campaign promise to make America great again. "That's my challenge to the president-elect: You want a safer America. Stand with us," she said at the Capitol on Thursday morning. "Stand up to the traditional political forces that have gridlocked this institution. Stand with the American people who know and believe in the greatness of a country that says, Yes, to change." Esty is vice chairwoman of the House Gun Violence Prevention Task Force.
Senator Richard Blumenthal, who also represents Connecticut, called on the president-elect to use his term in office as "a legacy moment" by adopting stronger laws on firearms, including a ban on suspected terrorists buying guns and expanded background checks on all sales, including at shows and on the internet.
"Shortly, we'll have a new president, unlike President Obama, hardly committed to the cause of ending gun violence," Blumenthal said. "But there is a moment of opportunity here, and my hope is that newly elected president Trump will use this opportunity.… It's a Nixon to China moment for Donald Trump when he can defy the expectation, do the unpredictable—he likes doing the unpredictable—respond to a rally—which he also likes to do—and the rally is the American people who are clamoring and demanding action." In 1972, Nixon was the first U.S. president to visit China since its establishment in 1949, with the goal of improving relations with a Communist country during the Cold War.
During his campaign, Trump planted himself firmly on the side of the National Rifle Association and gun owners, promising to abolish gun-free zones and to implement the right to carry in all 50 states. (But Trump also once supported a ban on assault weapons and longer waiting periods for gun purchases.) The NRA endorsed his candidacy in May, six months earlier than it had backed Mitt Romney and John McCain.
Trump's transition team did not respond to Newsweek's request for comment Thursday about the lawmakers' invitation to join their cause.
At least 40 gun-violence survivors and aunts, husbands, mothers, fathers, siblings and friends of victims started the D.C. event Thursday by naming individuals affected by shootings. Many of them had attended an hours-long vigil at a D.C. church the night before, on the four-year anniversary of the Sandy Hook massacre. On Thursday, they gathered with lawmakers and leaders of gun-safety groups inside the Capitol's Gabriel Zimmerman Meeting Room, named after an aide to now-former Congresswoman Gabrielle Giffords who was fatally shot in Arizona on January 8, 2011 while working for her. They are encouraging all Americans to call Congress on Monday to ask every legislator to end gun violence.
Meanwhile, Moms Demand Action for Gun Sense in America, a group that began four years ago in the wake of the mass shooting in Connecticut, has promised to continue its work in statehouses across the country in strengthening gun laws and to expand its presence on Capitol Hill to counter what it calls a "potentially NRA-fueled Trump administration."
Since his election, Trump has been filling his Cabinet with almost daily nominations. Although it's not a Cabinet appointment, he has not yet nominated anyone to lead the U.S. Bureau of Alcohol, Tobacco, Firearms and Explosives. The goal of the agency, which is a part of the Department of Justice, is to protect Americans from criminal organizations, the illegal use and trafficking of firearms and terrorism.
Read more from Newsweek.com:
- U.S. gun murders are more than 10 times higher than in other countries
- Sandy Hook Promise releases a video with a twist. Can you find it?
- Sandy Hook families' suit against gun companies reaches state's high court
- Where gun control won—and lost—in the election