Connecticut Supreme Court Will Hear Sandy Hook Families' Appeal Against Gun Companies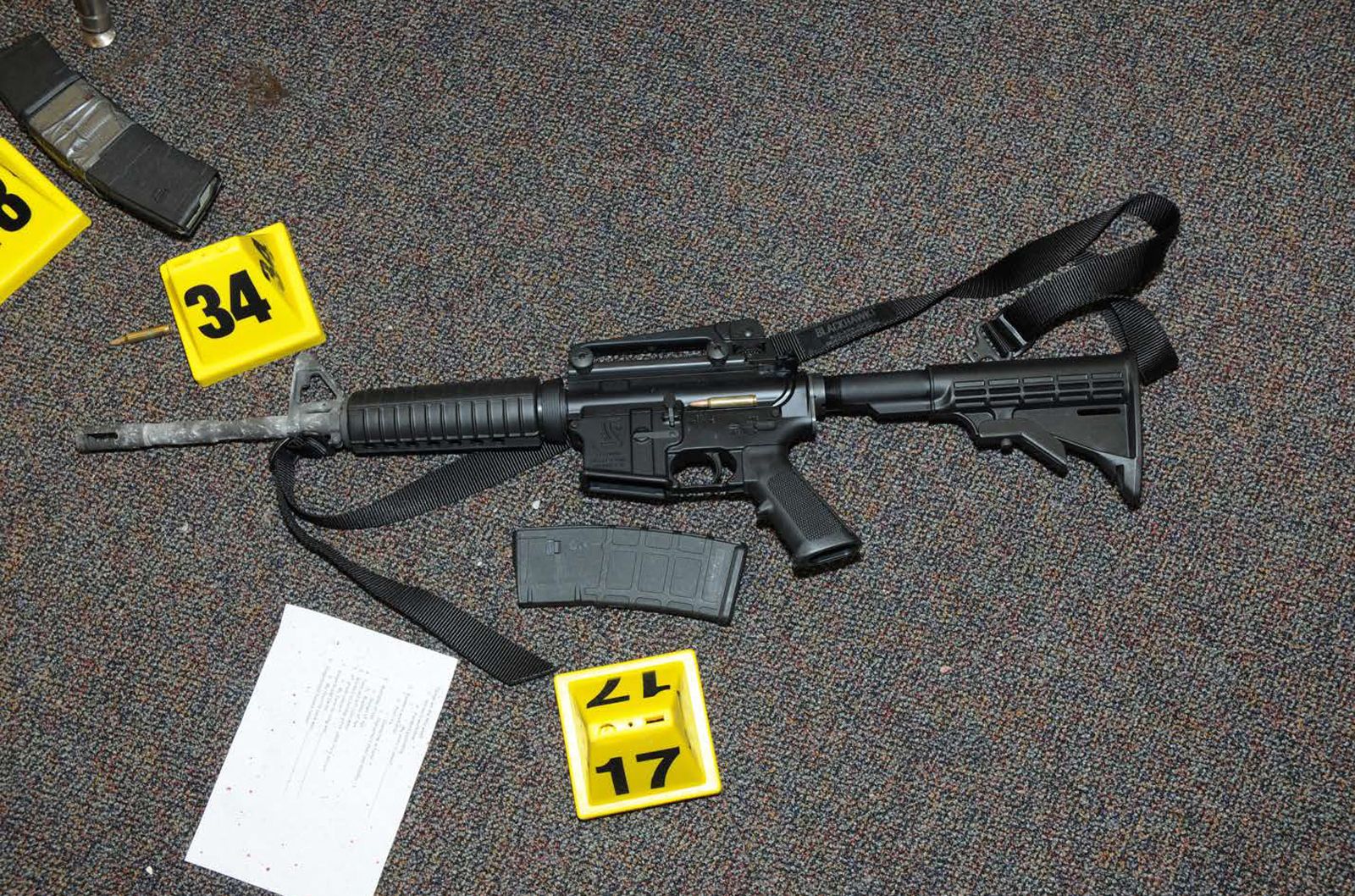 The Connecticut Supreme Court will hear an appeal from 10 families affected by the Sandy Hook Elementary School massacre in their lawsuit against the maker and sellers of the weapon used in the December 2012 tragedy.
The decision on Thursday comes about two weeks after nine families and a survivor filed their appeal against a judge's dismissal of the case—and 13 days before the four-year anniversary of the tragedy in Newtown, Connecticut.
Related: Sandy Hook families appeal lawsuit against AR-15 manufacturer
Nine families and a survivor argue that the sale of the military-style rifle used in the mass shooting violated Connecticut law. The suit alleges that three gun companies negligently entrusted the rifle to the public and violated the Connecticut Unfair Trade Practices Act in marketing it to civilians. Adam Lanza used the weapon to shoot his way into the school and kill 20 first-graders and six educators in less than five minutes on December 14, 2012.
In its decision to hear the case, the court accepted the families' argument that the meaning of certain language in the state law must be determined by the high court.
The first hearing in the highly watched case took place in February. Fairfield District Superior Court Judge Barbara Bellis refused to dismiss the suit two months later, and the trial originally was planned for April 2018. But in October, Bellis threw out the case, ruling that a 2005 federal law protects gun companies from legal action over firearms used in crimes. That measure, called the Protection of Lawful Commerce in Arms Act (PLCAA), has prevented most liability suits brought by gun violence victims and their families from moving to trial.
Victims' relatives initially filed their case in December 2014—two years after the massacre—against the manufacturer, Remington Arms Co., along with Camfour Inc., a distributor of firearms, and Riverview Gun Sales, the now-defunct dealer in East Windsor, Connecticut, that sold the rifle to Lanza's mother in 2010. The case was delayed because the defense lawyers tried to transfer it to federal court, where it was less likely to move forward than at the state level.
"We are grateful that the Connecticut Supreme Court will hear our case immediately," Nicole Hockley, whose son, Dylan, was killed in the shooting, said in a statement. "Our goal is and always has been to help prevent the next Sandy Hook, and today is an important step in that direction."
The suit is one of the country's highest-profile cases against gun companies. The 2005 shield law was a campaign issue in the Democratic presidential primary: Hillary Clinton opposed it when she was in the Senate, while Bernie Sanders voted for it when he was in the House. Sanders defended his record, saying he is from rural Vermont and wants to protect mom-and-pop gun shops from legal responsibility.
Read more from Newsweek.com:
- Sandy Hook truther invites slain principal's daughter on radio show
- Connecticut judge dismisses Sandy Hook lawsuit against gun manufacturer
- Gunmaker argues immunity in Sandy Hook lawsuit