Bernie Sanders Tries to Negate Hillary Clinton's Gun Criticisms at Crucial Time in Election Season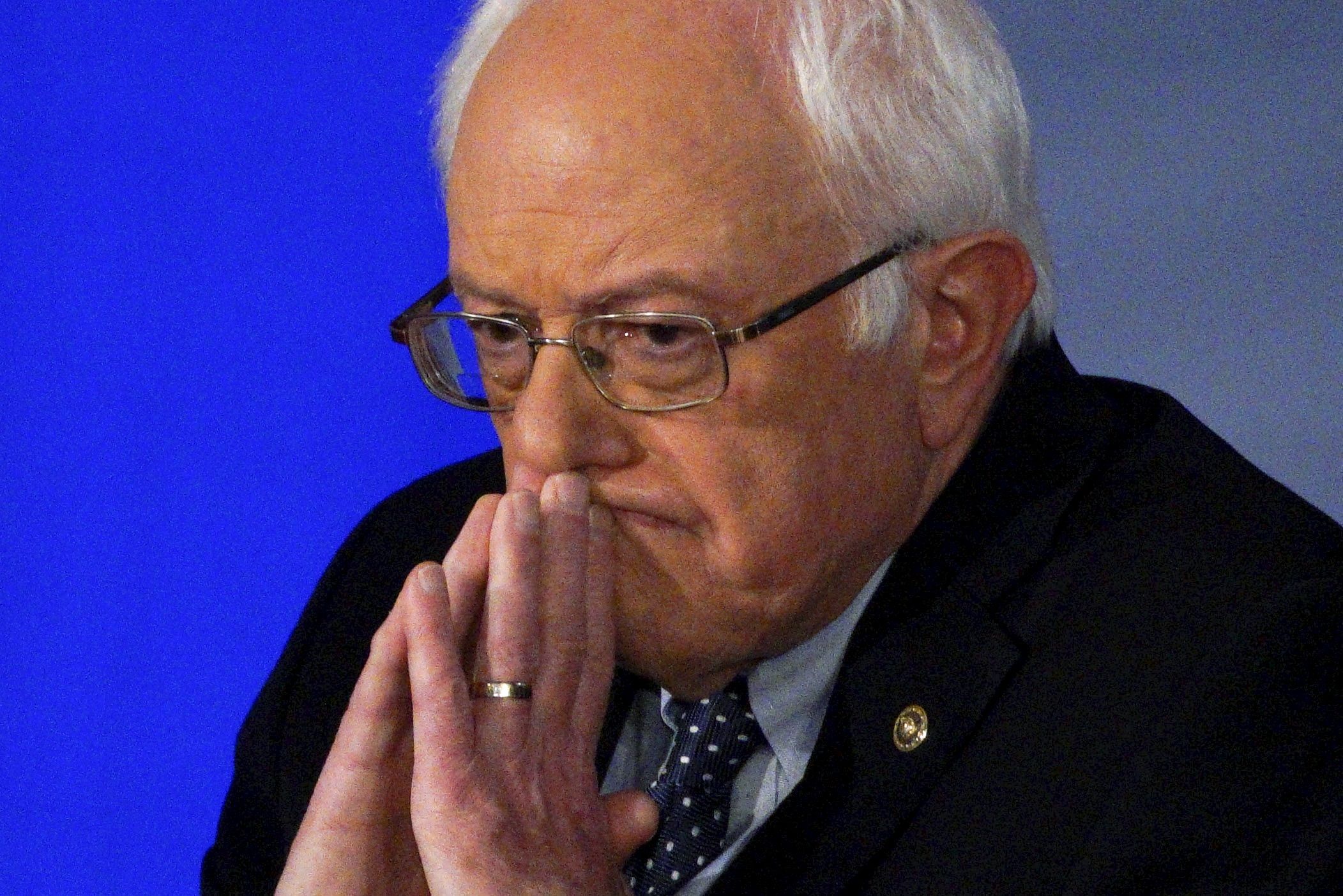 Vermont Senator Bernie Sanders is taking actions that could help thwart Hillary Clinton's attacks on him as weak on gun control.
Former Secretary of State Clinton has accused him of being out of step with progressives because of his gun-voting record. But, as if to rebut criticisms at a critical time during the election season, Sanders last week decided to co-sponsor a bill that seeks to nullify a 2005 federal shield law that he supported that grants legal immunity to gun manufacturers and distributors. Under the law, called the Protection of Lawful Commerce in Arms Act (PLCAA), gun-violence victims are prevented from taking legal action against firearms distributors whose weapons are used in crimes and fatal shootings.
Sanders's choice to back this new repeal bill, which first was announced prior to the January 17 Democratic debate in South Carolina, came shortly after congressional Democrats and activists introduced the legislation that would allow victims to sue companies in the gun industry. Activists who argue that consumers can hold sellers in other industries liable for making dangerous products met with Sanders's campaign shortly before the Vermont senator agreed to co-sponsor the measure.
PLCAA was hailed by the National Rifle Association (NRA) as significant for gun activists when it was passed in 2005 with Sanders's support. Clinton was a senator from New York who opposed PLCAA. Earlier in his career, Sanders voted five times against variations of the Brady Bill, which requires federally licensed dealers to conduct background checks before making gun purchases.
The move seems to be an effort to undo the damage caused by his decade-old votes and mend his seemingly broken relationship with gun-control advocates, despite his defense of his rural Vermont roots and desire to protect mom-and-pop gun shops from legal responsibility. Overall, Sanders defends his record, saying he now is pushing to strengthen both the background checks and mental health systems, as well as supporting a ban on semi-automatic assault weapons.
Still, the Brady Campaign, one of the leading gun control advocacy groups, wants Sanders to see the bill through to the end in Congress. "Sanders has defended his checkered record on gun safety very comfortably until very recently—until the American people held his feet to the fire. They knocked on his door and flooded his office with phone calls demanding action. And Sanders finally took notice. His next step must be to champion this legislation in Congress," Brady Campaign President Dan Gross said last week.
The Democratic presidential race is closer than ever before, following Clinton's razor-thin win at the Iowa caucuses. The event is the first real test of Americans' views toward the candidates in an election season. The first-in-the-nation primary is set to take place Tuesday in New Hampshire.
At an event with New Hampshire voters on Wednesday, Clinton touted herself as the true opponent of the NRA. She said there is a "big difference" between her and Sanders on gun control because she has been a champion of stricter firearms laws for years. Clinton, who widely is viewed as a strong supporter of weapon control and has made the issue a priority in her campaign, has called Sanders a "reliable vote" for the gun lobby, despite his "D-minus" rating from the NRA.
Because of her gun record, Clinton has scored endorsements from the Brady Campaign and former U.S. Representative Gabrielle Giffords, a victim of gun violence and public advocate of stronger firearms laws. Last November, the Brady Campaign awarded Clinton with an inaugural award for her work in promoting gun control measures.
"Despite Bernie Sanders's last-second change of heart, Hillary Clinton remains the best candidate for the more than 90 percent of Americans who have had enough of gun violence," Gross tells Newsweek. "Sanders, on the other hand, has only addressed America's scathing epidemic of gun violence when backed into a corner."
Those who support PLCAA argue the measure could bring trivial lawsuits against manufacturers and potentially bankrupt sellers. The Republican presidential candidates are vowing to veto the executive actions on guns introduced by President Obama if they are elected.