Netflix 'The Punisher' Season 2 Trailer Introduces Amy Bendix
Netflix finally released a full trailer for The Punisher Season 2 - releasing January 18 - and the latest footage gives fans more action, violence and the introduction of a familiar Marvel Comics character.
The trailer begins with a young woman asking Frank Castle why he helped her at the bar, intercut with shots of The Punisher dispatching goons using everything at his disposal.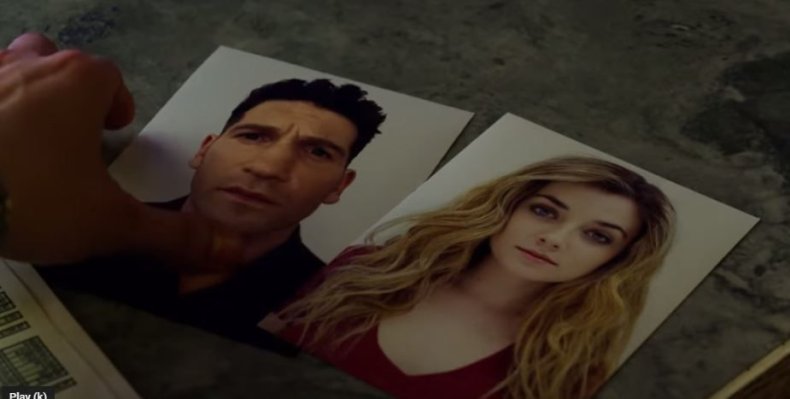 Castle replies, "what was I supposed to do?" She responds that he was just looking for an excuse. Take a look at The Punisher Season 2 trailer below.
Frank Castle suspects the young woman, Amy Bendix (Giorgia Whigham), is hiding something. She eventually reveals that the men killed her family and are looking to the same to her.
Bendix is an obscure Marvel Comics character who first appeared in The Punisher comics for two issues. However, the series re-imagines her as a street-savvy teenager, who will play a much bigger role in Castle's life than her comic book counterpart.
The men looking for Bendix seem easily outmatched by Castle, so they turn to his old buddy, Billy Russo. After his fight with Castle at the end of Season 1, Russo has slipped into madness and evolved into his comic book persona, Jigsaw.
Russo is tasked with bringing Castle and the girl to her mystery pursuers. What follows is a war on the streets of New York City as Russo's army try to take down The Punisher. But Castle won't go down without a fight, as suggested by the various shots of violent, gun-happy action scenes spewed throughout the trailer.
There's even a few quick shots of Agent Madani from the first season, who has some unfinished business with Russo of her own. She will likely factor into the story of the series' sophomore season.
Netflix and Marvel's The Punisher Season 2 will begin streaming January 18.
What do you think of the upcoming season of The Punisher? Do you think it will be better than the first season? Let us know in the comments section below.