Punk Rock Star Found Dead, Son Charged With Second-Degree Murder
Gord Lewis, the founding guitarist of popular Canadian punk band Teenage Head, was found dead over the weekend in his Ontario apartment, according to The Hamilton Spectator. Local police announced on Monday that Jonathan Lewis, the musician's son, was charged with second-degree murder in what's being investigated as a homicide.
Detective Sergeant Sara Beck of the local homicide unit did not name Gord Lewis, 65, as the victim during a news conference about the investigation, but a man identified as the guitarist's brother told CBC Hamilton he learned Sunday that his sibling was dead, and the band's official Instagram account has paid tribute to Lewis. Beck named Jonathan Lewis as the suspect in custody, and the CBC reported that Gord Lewis' family confirmed Jonathan is his son.
Teenage Head formed in the 1970s in Hamilton, Ontario, and went on to success in their native Canada. They released hit singles in the 1980s such as "Let's Shake" and "Somethin' On My Mind," and several of their albums were certified with gold status. In 1980, they were one of the featured acts at Ontario's Heatwave festival, which was billed by promoters as the "Punk Woodstock." The event, which also featured the Talking Heads, Elvis Costello, the Pretenders and others, became notorious due to its unexpectedly large crowd size.
"Our hearts are with his family and all that knew and loved him," the Teenage Head Instagram account posted on Monday. "Gord was a force and an inspiration to many. You were taken from us far too soon."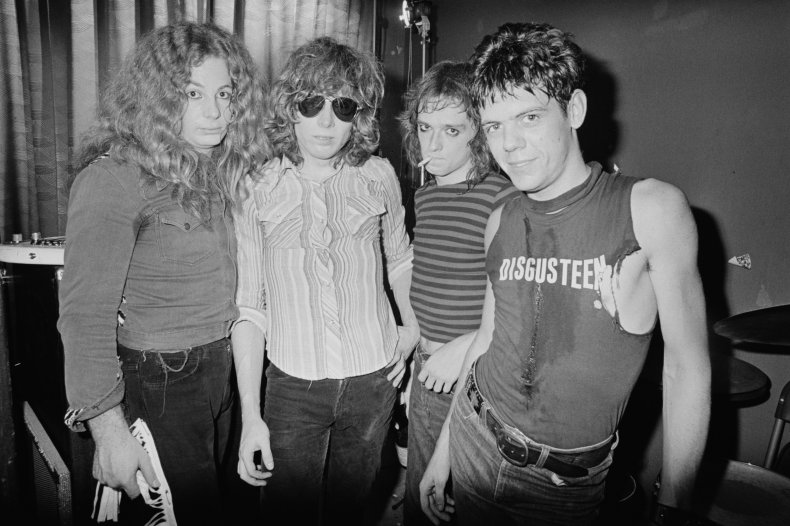 Fans flooded the comments thread of the Teenage Head's Instagram post with messages paying tribute to Lewis' legacy and well-wishes for his surviving bandmates and family.
"A gigantic loss to the Canadian musical landscape...and an even bigger one to the Hamilton punk scene. Heartbroken for you guys," one person wrote.
Another said, "Thank you for your rock and roll service Gordie, and for welcoming us to the table. Absolutely crushed at this news."
Other fans weighed in on Lewis' death on Twitter.
"Maybe the greatest rock'n'roll 'punk' band ever to come out of Canada, Teenage Head, had a stellar guitarist in Gord Lewis, one of the nicest and gentlest people you'd ever want to meet. I'm devastated to hear he was murdered yesterday," read one tweet.
Eric Alper, who hosts a music show on SiriusXM, also memorialized Lewis.
Alper wrote on Twitter, "So sad to hear of Teenage Head's Gord Lewis passing. One of the most important—and underrated—bands this country has ever produced. A leader in punk and rock and roll from the 1970s onwards, his enthusiasm and tenacity to his craft was astonishing, and well worth remembering."
Newsweek reached out to Teenage Head for comment.