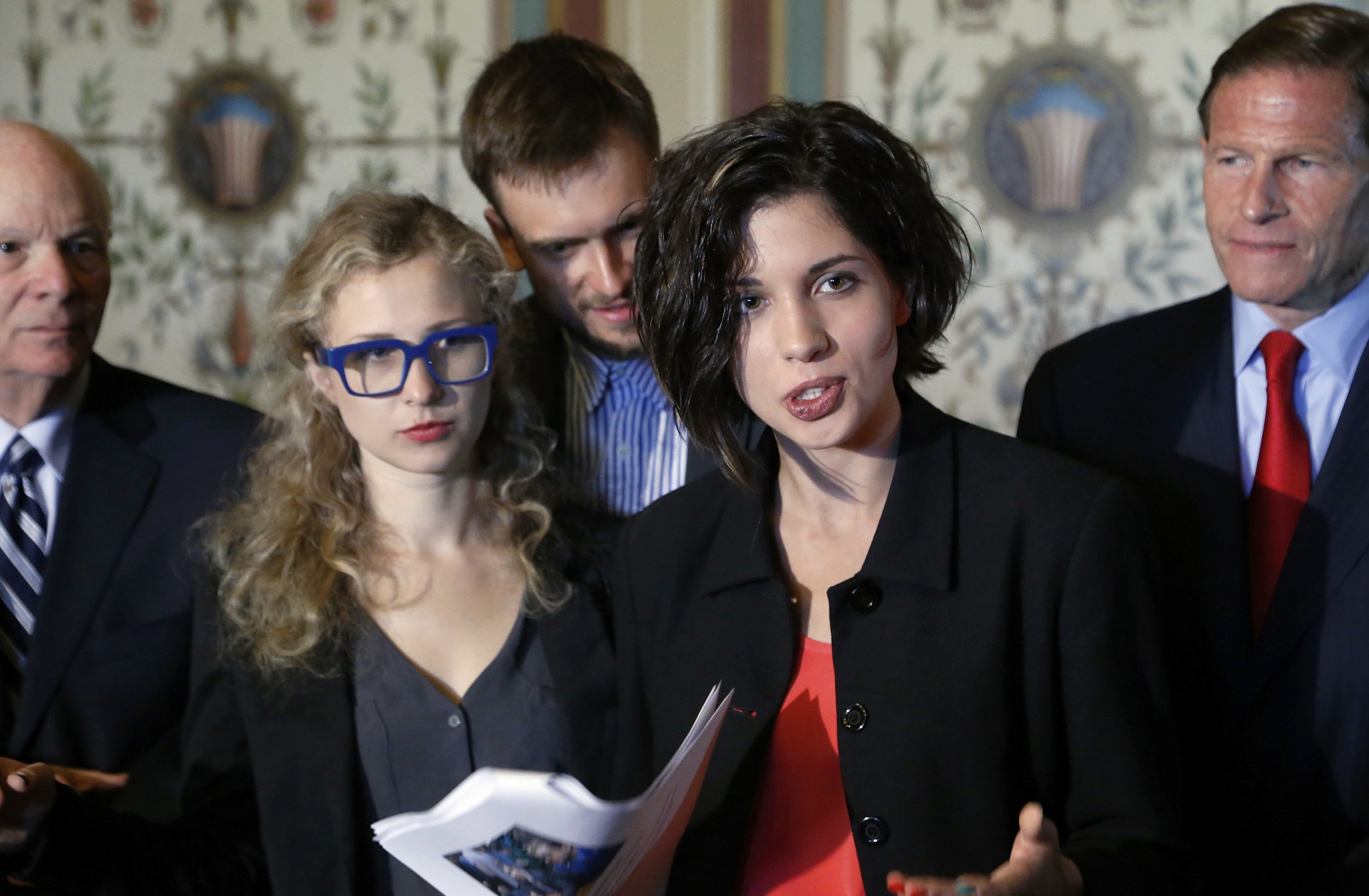 Russia's anti-Kremlin band Pussy Riot has released its latest song, a feminist riposte to Donald Trump's boasts that he could "grab" women by the genitals because of his fame.
The band's new song "Straight Outta Vagina" takes on the U.S. presidential candidate, declaring that "pussy is the new dick." "Don't play stupid, don't play dumb, vagina's where you're really from," the chorus goes, apparently as a reminder to Trump.
The track is performed entirely in English, as opposed to previous Pussy Riot songs that were usually sung in Russian and directed at Russian President Vladimir Putin or his officials.
Nadezhda Tolokonnikova, one of the band's members who wrote the song and features in its video, took a swipe at both Trump and Putin when she announced the the track's release online.
"We are still surrounded by such creatures as Putin and Trump, who view women on the same level as expensive watches," Tolokonnikova told news website Afisha Daily Wednesday. "We are told that we have achieved equality and feminism is not necessary.
"In the larger context of history, female emancipation is a relatively new concept. It is naive to suppose that a hundred years is enough to change the entire existing culture of prejudice."
In response to Trump's comments about grabbing and the sexual assault allegations made against him by at least 12 women, Pussy Riot warned that the new track was ready to "grab back."
Trump's spokeswoman did not immediately respond to a request for a comment on the song.