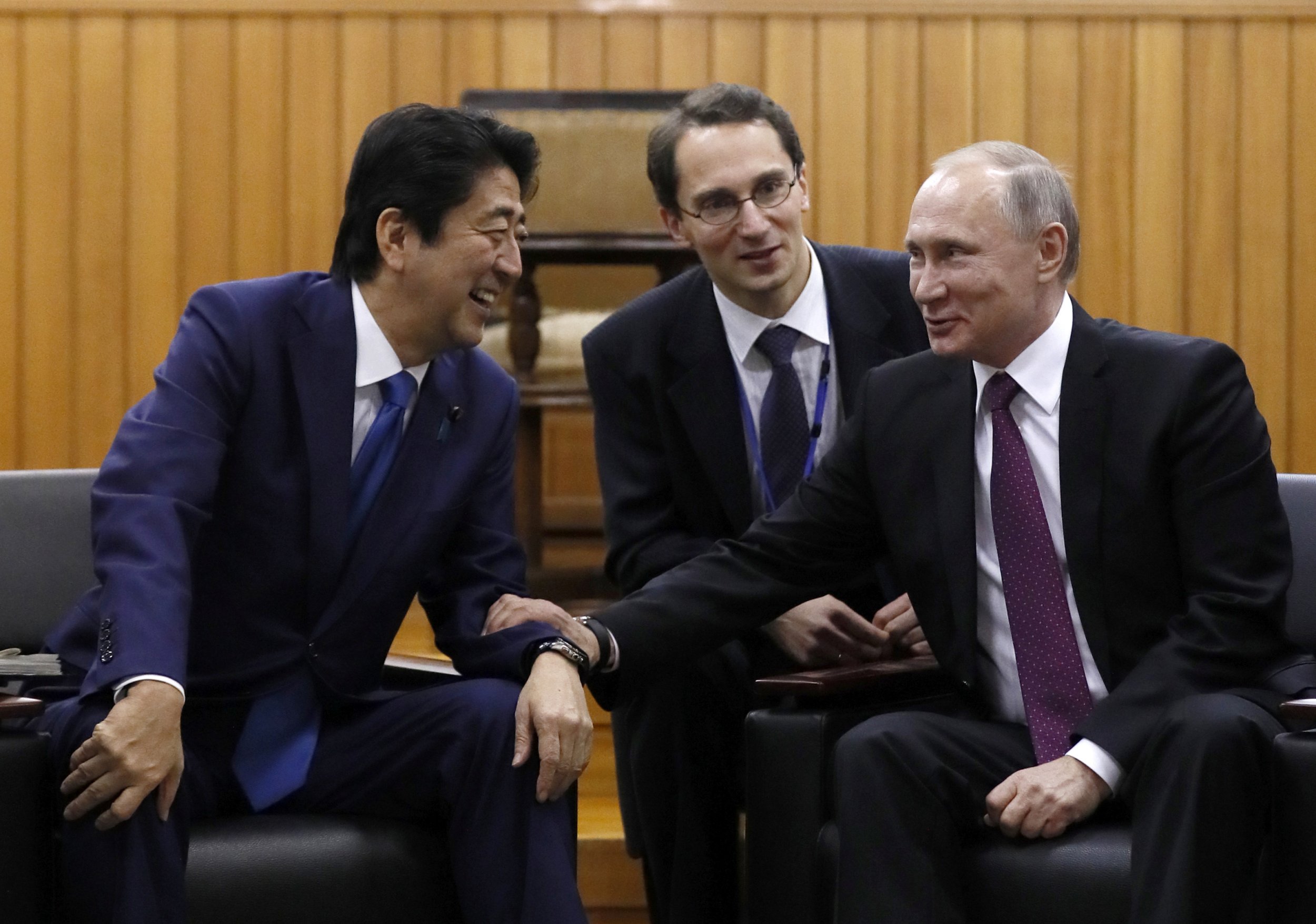 Japanese Prime Minister Shinzo Abe has provoked the ire of the majority of his voters over his meeting with Russian President Vladimir Putin, as his own approval ratings fell.
Abe received Putin at a hot spring in his home prefecture of Yamaguchi Thursday to discuss trade and the ongoing territorial dispute between their nations, before continuing talks in Tokyo the following day. Although no breakthrough was made on talks about contested territories, which the majority of Japanese would still like to see restored from Russian control, the mood between Putin and Abe appeared very amicable.
Over 54 percent of Japanese voters viewed the outcome of the talks negatively, however, Japanese news agency Kyodo reports, with only 38.7 percent approving of the meeting.
The Abe cabinet's approval rating fell by 6 percent from the 60.7 percent recorded in November to 54.8 percent, while the disapproval rating rose to 34.1 percent.
A large reason for this drop appears to be the unpopular decision by Abe's government to push through new laws regarding the legalization of casinos with minimal discussion in parliament, taking advantage of the influence his Liberal Democratic Party has in both houses.
The poll found that 69.6 percent of Russians were opposed to the changes, while 24.6 percent supported them. Historically, reducing restrictions on gambling houses has been unpopular in Japan, though Abe has argued that the industry can bring a new strand of lucrative tourism to Japan.
The discussion has always been controversial in Japan, however, and Abe's party surprised many when it invoked the help of coalition partner Komeito, whose Buddhist-backed platform has opposed casino liberalization.
The poll found that the vast majority of Japanese voters (75.3 percent) do not want to see a casino opened near their home, regardless of the revenue potential, while only 21.9 percent supported such a move.