Putin in 'Absolute Dead End' as He's Unable to Win War—Ukraine Intel Chief
Vladimir Putin is "at an absolute dead end" in Ukraine, unable to either win or lose the war, according to Ukraine's military intelligence chief.
Major General Kyrylo Budanov said he believes Russia has the power to keep fighting until the end of the year, but that the campaign in Ukraine has already been "a strategic defeat" for the Kremlin.
"Putin is in an absolute dead end," Budanov told the Wall Street Journal. "He cannot stop the war and he cannot win it. He cannot win for objective reasons. And to stop it, he must acknowledge that Russia is not at all the kind of strong and great state that he wanted to portray."
Such an admission of failure, according to Budanov, would represent "a step toward the destruction of the statehood of today's Russia."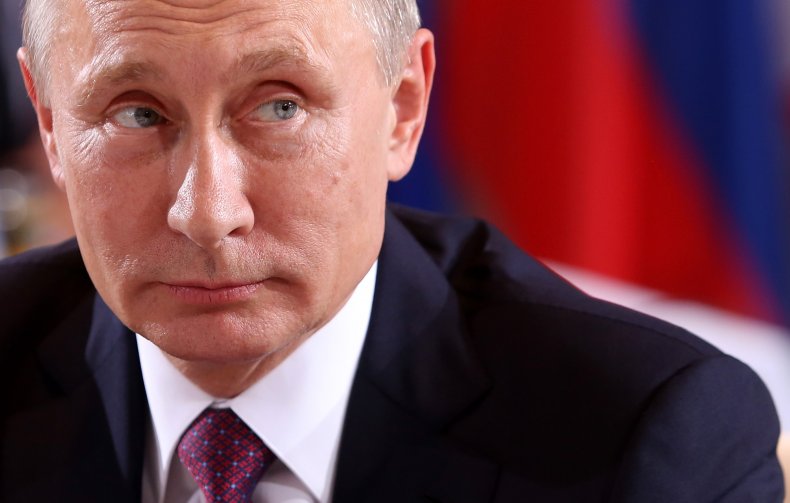 Russia has failed to occupy any significant target in Ukraine in the nearly three months since the war began. Its withdrawal from the areas surrounding Kyiv in early April, as the Kremlin ordered to redirect troops towards the "complete liberation" of the Donbas, was the first major sign that the war was not going according to the Kremlin's original plan.
Over a month later, the Donbas is not yet under Russian occupation, as fierce fighting continues in the region. Russian troops have recently made small gains in Popasna, in the Luhansk region, and are now intensifying the offensive in the region around the city of Severodonetsk, according to the Institute for the Study of War. According to Ukrainian President Volodymyr Zelensky, the area has turned into "hell."
On the northeastern front, in the area surrounding Ukraine's second largest city Kharkiv, Russian troops have reportedly been pushed back by the Ukrainian counteroffensive, with Ukraine's armed forces claiming to have reached the Russian border.
One relative success Moscow can claim is the recent fall of Mariupol, where Ukrainian troops were ordered to stop combat by Kyiv. But the Russian troops have taken a city in ruins, a shell of the thriving place it used to be before the war broke out.
On Thursday, Russia revealed it has begun using a new generation of laser weapons in Ukraine which could potentially turn the tide of the war, suggesting that Moscow has not yet employed all its available resources.
Budanov told the Wall Street Journal that Russia is using absolutely all types of weapons in its possession, from cruise missiles launched by submarines to strategic bombers, and Ukraine should do the same.
But the intelligence chief claimed that without larger-caliber artillery and medium- and long-range missile systems, which the country does not possess at the moment, Ukraine will not be able to launch a large-scale counter-offensive.