Putin Ally Wants to Add 500,000 Soldiers to Ukraine Battlefield
A Russian politician supportive of President Vladimir Putin reportedly supports a draft that would add an extra 300,000 to 500,000 troops to the ongoing conflict in Ukraine as Russia looks to bolster its manpower.
Aleksandr Borodai, who serves in Russia's State Duma and helped lead pro-Russian separatists in eastern Ukraine in 2014, told The New York Times that without such a draft, Russian units will remain outnumbered by Ukraine's forces. He also said that it was a "glaring injustice" that life in the Russian capital of Moscow was just as it was before the war began, while Russia's troops continue to die or decline in health.
Russia has not provided an estimate of its troop losses in Ukraine since late March when Russian state media reported it had lost about 1,351 soldiers. Ukraine has pointed to a much higher death toll for Russia, with its most recent estimate putting Russian troop losses at nearly 50,000 from the start of the war on February 24 through September 1.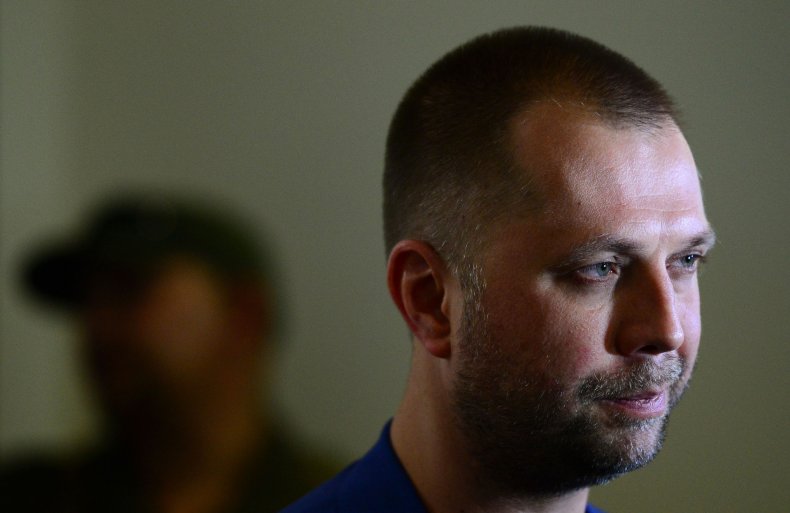 Meanwhile, progress on the war front for both sides seems to have slowed in recent weeks, which may be putting an even higher premium on the importance of Russia bolstering its troops.
Russian Defense Minister Sergei Shoigu said last week that Russia was "deliberately" slowing the pace of its offensive in Ukraine in order to minimize civilian casualties, an explanation that was mocked by Ukraine's Defense Ministry. Ukraine has launched a counteroffensive in the Russian-occupied southern Kherson region, but the Institute for the Study of War (ISW) assessed in its Wednesday conflict update that military operations of that scale cannot succeed or fail in a day or week.
"Ukrainian officials have long acknowledged that they do not have the sheer mass of mechanized forces that would have been needed to conduct a blitzkrieg-like drive to destroy the Russian defenses in Kherson Oblast or anywhere," the ISW wrote. "They have instead been setting conditions for months by attacking and disrupting Russian ground lines of communication (GLOCs), Russian command and control, and Russian logistics systems throughout southwestern occupied Ukraine."
"Counteroffensive operations now underway will very likely unfold over the coming weeks and possibly months as Ukrainian forces take advantage of the conditions they have set to defeat particular sectors of the line they have identified as vulnerable while working to retake their cities and towns without destroying them in the process," it added.
Putin's regime has reportedly taken several steps in recent months to bring in more soldiers.
The U.K. Defense Ministry said in July that one Russian military company was lowering its recruiting standards in order to reinforce Russia's front lines.
The ministry also said last month that Russia was planning to offer "lucrative" cash bonuses to volunteers once they head to Ukraine.
Putin's latest effort, to take effect January 1, was an order for the Russian military to add 137,000 new troops.
Retired U.S. Army Lieutenant General Mark Hertling said, "It tells me they're in trouble."
Newsweek reached out to the State Duma and Kremlin for comment.