Putin Pushes for 'Defense of Russia's Interests' on Arctic Visit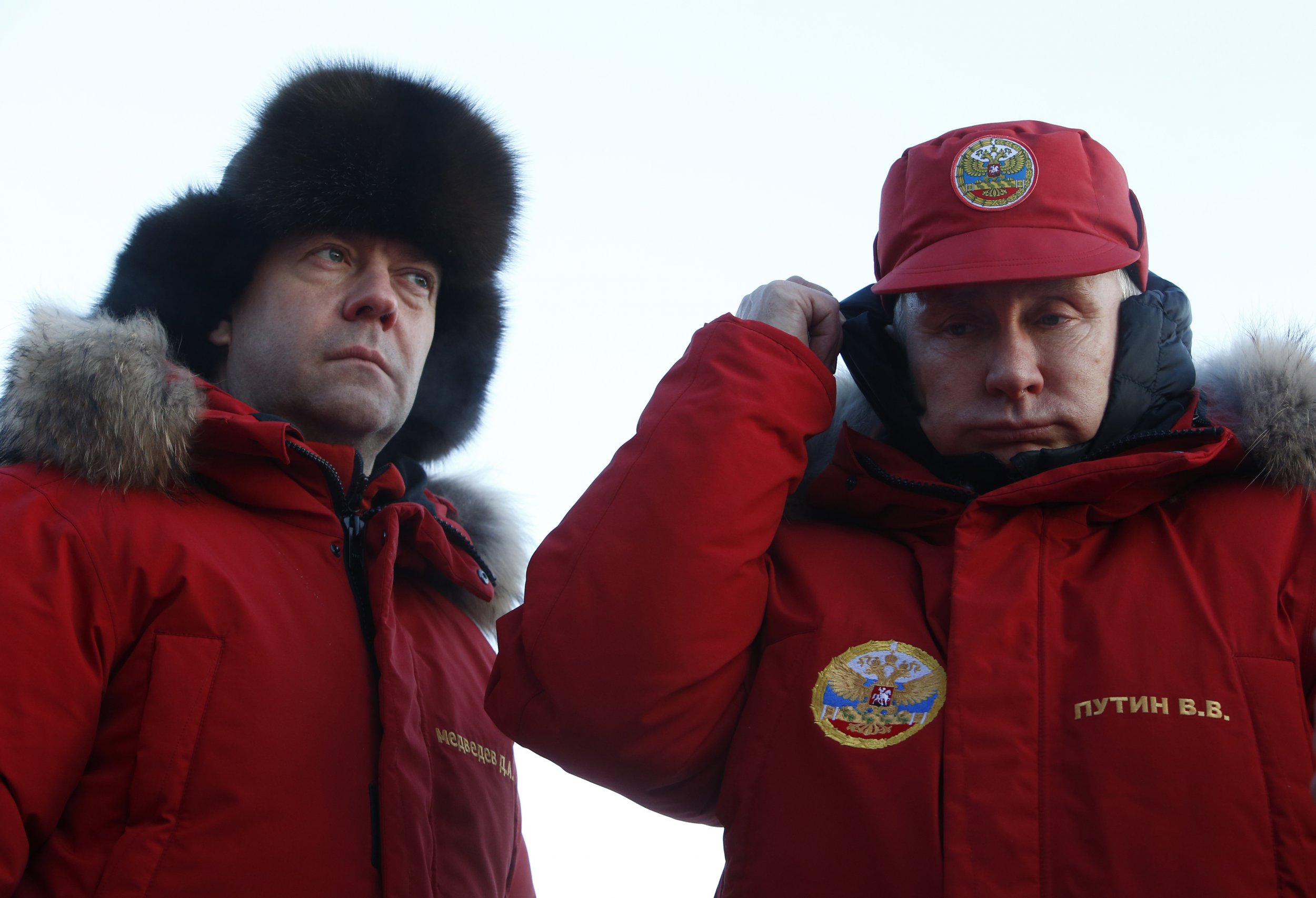 Russian President Vladimir Putin has urged his ministry of defense to ensure the "defense of [Russia's] interests in the Arctic," while on a visit to one of Russia's northernmost regions.
Putin arrived on the remote Franz Josef Land archipelago on Wednesday, before flying off to attend an Arctic forum in Russia's mainland city of Arkhangelsk on Thursday. Since 2002, Russia has pushed to be granted sovereign hold over miles of resource-rich, North Pole waters.
Four other countries—the U.S., Canada, Denmark and Norway (all of which are NATO members)—have claims on the regions via their respective northernmost territories.
While Putin spoke about working jointly to obtain resources from the Arctic shelf on Wednesday, he also encouraged his minister of defense, who was also in Franz Josef Land, to oversee the protection of the country's "national interests" in the Arctic, state news agency Itar-Tass reports.
Although Canada's new government has declared an interest in cooperating with Russia in the Arctic over the last year, this followed a rearmament by Russia which gave it more Arctic bases than any of the other four countries.
Over the last three years, the Kremlin has designated a special command for troops on its Arctic shores and is in the process of developing new facilities for troops in its north, such as a motorized brigade in its northwest region of Murmansk.
The Kremlin also announced it has set up a lunch meeting with Putin and two Nordic leaders at the Arctic forum on Thursday, though neither is from the four states with clashing claims. Icelandic President Guðni Jóhannesson and his Finnish counterpart Sauli Niinistö are scheduled to meet the Russian leader on Thursday to discuss Arctic affairs.