Putin 'Bluffing' About Nuclear Threats—Ex-Russian Diplomat
Russian President Vladimir Putin's nuclear threats are a bluff, Boris Bondarev, a former Russian diplomat who resigned publicly over the invasion of Ukraine last year, has said.
Bondarev, 42, quit his job as an arms control expert at Russia's diplomatic mission to Geneva in May 2022, the only Russian diplomat to have quit publicly over Putin's war. His open resignation letter described the war as "not only a crime against the Ukrainian people, but also, perhaps, the most serious crime against the people of Russia."
In an interview with Newsweek, Bondarev addressed Putin's nuclear rhetoric throughout the course of the war.
In September 2022, as Putin ordered Russia's first mobilization since World War II, the Russian leader said in a televised address to the nation that he'd be prepared to use nuclear weapons to defend Russian territory.
"If the territorial integrity of our country is threatened, we will without doubt use all available means to protect Russia and our people—this is not a bluff," Putin said at the time.
And on Tuesday, during his state-of-the-nation address to Russia's National Assembly Putin announced that Russia will stop observing the New START treaty, the last remaining nuclear arms control agreement it shared with the United States.
There have been growing fears in recent weeks that Russia may issue fresh nuclear threats if Ukraine seeks to recapture Crimea, the Black Sea peninsula that Putin illegally annexed 2014. A Ukrainian official said this month that his country is preparing "assault brigades" to take back its occupied territories, including Crimea.
Many fear that retaking Crimea would be a red line for Russia and that Putin may use his country's nuclear capabilities to defend the territory.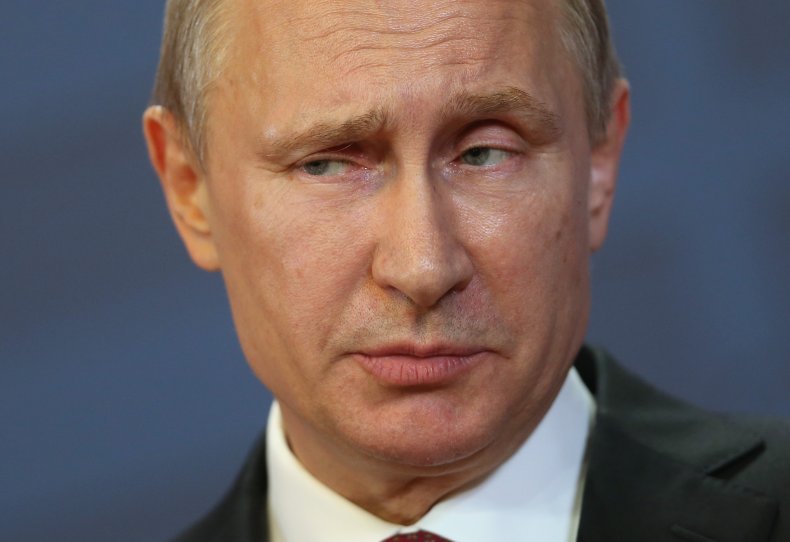 "Today [Putin's] bluffing and we know that he has bluffed about nuclear threats. Ukrainians recovered some parts of their territory, and there was no nuclear retaliation," Bondarev said in a phone interview from Switzerland.
"If you're afraid of Putin using nukes, then you already lose the war against him and he wins," Bondarev said when asked about Ukrainian President Volodymyr Zelensky's pledge to take back Crimea. "Because that's what he wants. He wants you to be compelled or be deterred by his threats."
"It's a question of how far [you can] go into this war to bring Putin to justice, so to speak. And do you agree with the concept that if there is a [country with] nuclear weapons, then it can be can be allowed to do whatever it wants?" Bondarev asked.
"So if you hold Ukrainians from recapturing Crimea, then you say OK, well Vladimir, Crimea is yours forever. You must go to the end because if you stop halfway, you lose and Putin wins.
"And Putin [winning] means not very bad consequences for Ukraine only, but for Europe and the United States as well, strategically…so if Ukrainians have tried to recapture Crimea, well, let them do it."
Bondarev added: "If Putin threatens to use nukes, OK, threaten him back."
Alexander Formanchuk, the chairman of Crimea's Civic Chamber, told state-run news agency RIA Novosti on January 31 that he believes a global nuclear war will "immediately" break out should any attempt be made to return Crimea to Ukrainian control.
Zelensky has vowed to take back Crimea, saying during a televised address on August 29 that Ukraine's military had "kept the goal" of recapturing Crimea since it was annexed by Putin.
Do you have a tip on a world news story that Newsweek should be covering? Do you have a question about the Russia-Ukraine war? Let us know via worldnews@newsweek.com.