Vladimir Putin Calls On U.S. to Compensate Sanctions Losses or Risk Plutonium Deal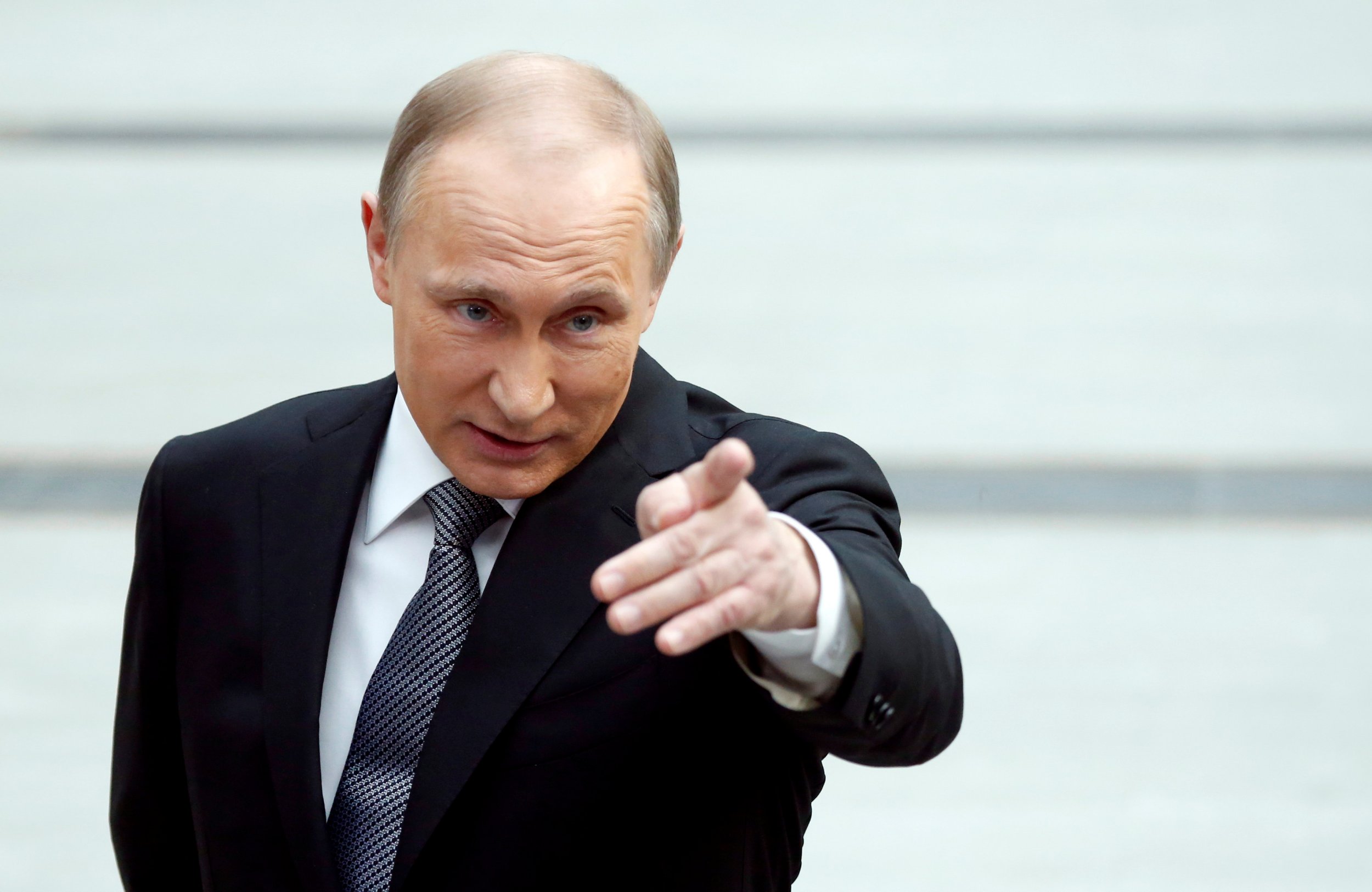 Russian President Vladimir Putin has asked the U.S. to suspend sanctions on his country and compensate for the losses, or face the end of their agreement to dispose of weapons-grade plutonium.
The Kremlin issued a decree Monday to suspend the 2010 agreement under which Russia and the U.S. committed to destroy tonnes of weapons-grade material, accusing Washington of violating the agreement and generally being unfriendly to Russia.
According to the draft law on the agreement's suspension, submitted by Putin to Russian parliament, the Kremlin will only review its decision if the U.S. changes its treatment of Russia. The draft accuses the U.S. of bringing "fundamental changes" to the relation between the two countries since the agreement was signed in 2000.
The draft dictates that only the Russian president can choose to renew the agreement and that for him to do that, the U.S. must pull back any NATO military deployments made in Eastern Europe since 2000. What is more, Putin calls for the U.S. to suspend sanctions imposed on Russia over the Ukraine crisis and for the U.S. to pay damages to Russia, inflicted not only by U.S. sanctions but by the counter sanctions that Russia imposed on U.S. imports.
The Russian Ministry of Foreign Affairs issued a statement explaining that the Kremlin made the decision based on the "collapse of trust" between the two countries, brought on by U.S. attempts to "directly sabotage" Russia's economy.
The statement expressed hope that the U.S. will implement "measures to restore trust and remove the reasons that have led us to the fundamental change in circumstances with regard to our strategic stability."
"In such an eventuality we are ready to renew the Plutonium Disposition Agreement," the statement concluded.
The U.S. and Russia have been at loggerheads for almost three years in Ukraine, with the U.S. supporting the pro-EU government, while Russia pining for the toppled regime of ex-President Viktor Yanukovych.
Recently U.S.-Russia relations have been even tenser in Syria, where they have been unable to enforce a ceasefire.