Putin Says His Daughter Had Russia's Newly Approved COVID-19 Vaccine
Russia has registered the world's first COVID-19 vaccine, President Vladimir Putin announced, adding that it had already been tested on one of his daughters.
Following less than two months of human testing, Putin said that his health ministry had approved the vaccine developed by the Gamaleya Institute, which last week launched Phase Three trials involving thousands of volunteers.
Russia next month will begin mass production of the vaccine, which is an injection solution called "Sputnik-V."
"This morning, for the first time in the world, a vaccine against the new coronavirus was registered," Putin said in a televised cabinet session broadcast. "I know that it's effective and forms sustainable immunity."
Putin said one of his daughters, whom he did not name, had been administered with the vaccine after falling ill. Her temperature then fell from 38 degrees to 37 degrees.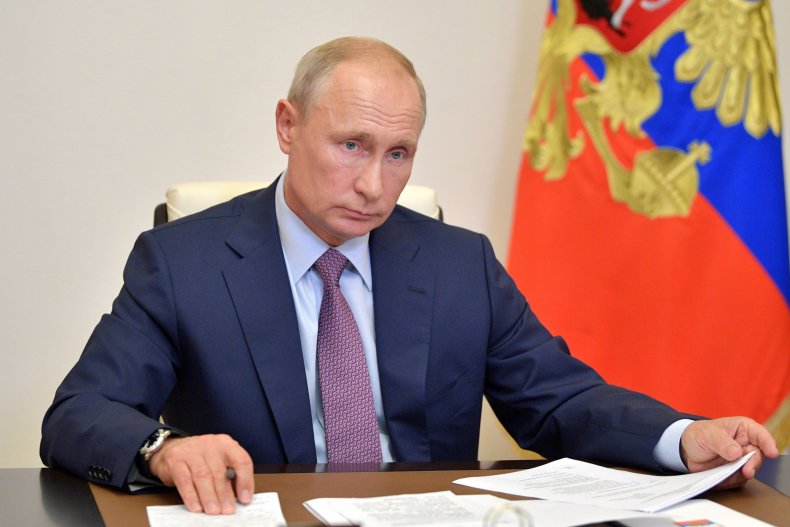 "And that was it. After the second injection, the second vaccination, her temperature also rose a little, but it all turned out OK and she feels well," Putin said, according to Meduza.
It is unusual for Putin to refer to his children. Katerina Tikhonova and Maria Vorontsova have been identified in media reports over the years as Putin's daughters although neither they nor the Russian president have ever confirmed this.
Russian Deputy Prime Minister Tatyana Golikova said doctors would be vaccinated against the coronavirus from late August and early September and the vaccine would be rolled out nationally from January 1, state-run news agency Tass reported.
Russia had viewed becoming the first country to develop the vaccine as a matter of national pride and prestige, although there have been concerns voiced by experts that the speed of its development came at the cost of safety and efficacy.
The top U.S. infectious diseases expert, Dr Anthony Fauci, has expressed concerns about whether fast-track vaccine efforts in Russia—as well as China—would be safe.
Earlier this month, Fauci said in an interview: "Anybody could say they have a vaccine and make it, but you have to prove that it's safe and effective. Which I doubt that they've shown that but you know we'll see."
WHO spokesman Christian Lindmeier said earlier this month that "between finding or having a clue of maybe having a vaccine that works, and having gone through all the stages, is a big difference."
Other experts noted that the Russian announcement on Tuesday was lacking in detail.
"It is unclear precisely what is actually happening with the Russian vaccine," Dr. Michael Head from the U.K.'s University of Southampton, told the Press Association.
"At this point in time, there is no data on the Russian-led vaccine for the global health community to scrutinize."
As of Tuesday, more than 895,000 people in Russia had tested positive for the coronavirus, the fourth highest in the world, according to data from Johns Hopkins University.
The graph below provided by Statista shows the spread of COVID-19 around the world.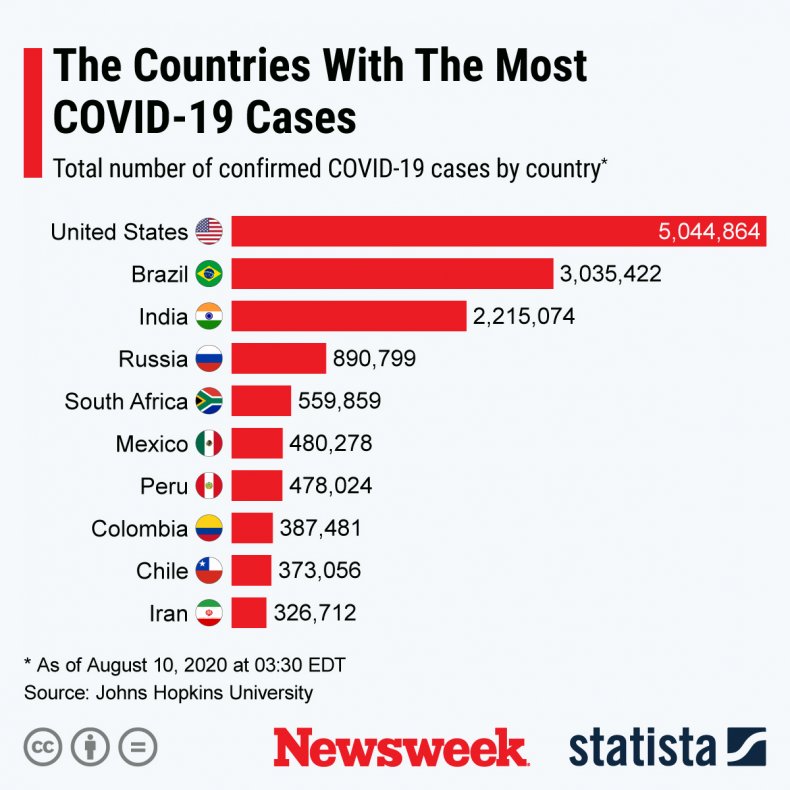 This story has been updated with more background information.