Russian Health Minister Says Mass COVID-19 Vaccination is Being Planned for October
Doctors and teachers would be the first people in Russia to take part in a mass COVID-19 vaccination campaign set to start in October, the country's health minister has said.
Mikhail Murashko has said that clinical trials had been completed at the state research facility in Moscow, the Gamaleya Institute, and that the vaccine was now being registered.
"The vaccine against coronavirus infection, developed by the Gamaleya center, has completed clinical studies, and a package of documents is being prepared for the registration procedure," Murashko said according to the state news agency Tass.
"Once it is authorized, vaccines will start to be used in special groups, first of all on doctors and teachers," he told journalists in Nizhny Novgorod, adding, "we plan wider vaccinations for October," without elaborating further on the vaccine or the vaccination program.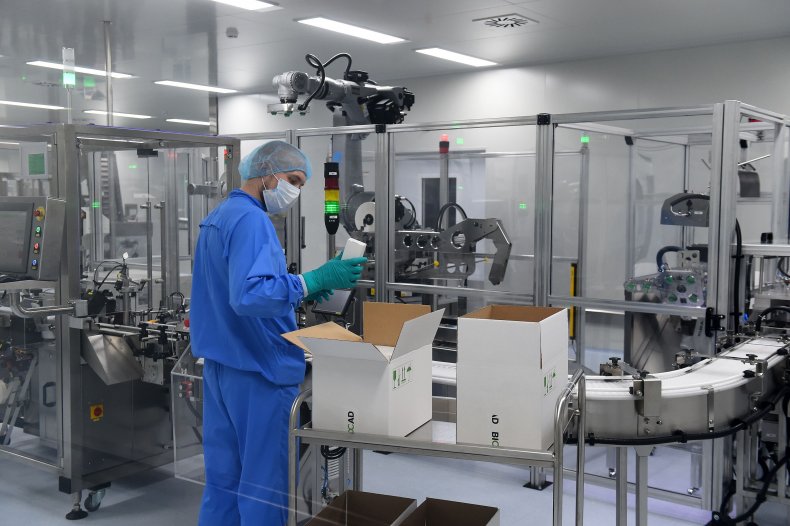 Russia is said to be working on two vaccines, one developed by the Moscow-based Gamaleya Institute in cooperation with the Defense Ministry which is adenovirus-based. Another is undergoing approval, which has been developed by the Vektor state research laboratory in Novosibirsk, Radio Free Europe reported.
Russian health workers at the frontline of the pandemic will be offered the chance of volunteering to be vaccinated once the vaccine gets approval.
Earlier this week, Reuters had reported that Russia's first COVID-19 vaccine candidate should get government approval by mid-August which showed that the country was pushing hard to become the first to roll out a vaccine.
Kirill Dmitriev, head of Russia's sovereign wealth fund which financed vaccine research, compared its push for a vaccine to the successful launch of the world's first satellite by the Soviet Union.
"It's a Sputnik moment. Americans were surprised when they heard Sputnik's beeping. It's the same with this vaccine. Russia will have got there first," he told CNN.
However the pace of Russia's vaccine development has raised concerns internationally.
Dr. Anthony Fauci, the U.S's top infectious diseases official, told lawmakers on Friday: "I do hope that the Chinese and the Russians are actually testing the vaccine before they are administering the vaccine to anyone."
Dimitriev has insisted that Russia's health ministry "is following all necessary strict procedures" and that, "no corners are being cut."
On Saturday, Russia reported 95 deaths from the novel coronavirus, taking its total to 14,058 out of more than 843,000 cases, the world's fourth highest.
Last month, Alexander Sergeyev, president of the Russian Academy of Sciences, said Russia would have enough tens of millions of COVID-19 vaccine doses to carry out a mass vaccination program by the start of 2021.
The graphic below, provided by Statista shows COVID-19 vaccine candidates by developmental phase as of July 28, 2020.