Putin Delivers Bizarre Insult to Ukraine: 'If They Want to Eat Babies for Breakfast Tomorrow, They'll Probably Give Them Babies'
Russian President Vladimir Putin brushed off concerns about his country's recent military confrontation with Ukraine, calling it a "minor incident."
On Wednesday, he then went on to accuse Ukraine of stirring up anti-Russian sentiment as a way to placate its population, saying that if the Ukrainians wanted to eat babies, then the government would let them do that too.
"Kiev is actively stirring up anti-Russian sentiment. That's all they have. And it all works. If they want to eat babies for breakfast tomorrow, they'll probably give them babies," he told an audience at a conference in Moscow.
On Monday, Ukraine's government announced that it would declare martial law in 10 of the regions that are believed to be at risk of a Russian military invasion. The government in Kiev said that its intelligence services have evidence that Russia is planning a ground invasion.
The escalation began on Sunday when Russian ships prevented three Ukrainian navy vessels from entering the Sea of Azov from the Black Sea via the Kerch Strait. The incident ended with three wounded Ukrainian soldiers being detained by Russia, and they still remain in Moscow's custody. They later emerged on Russian television confessing that the Ukrainians had been provocative, but officials in Kiev said that the men had been forced to lie.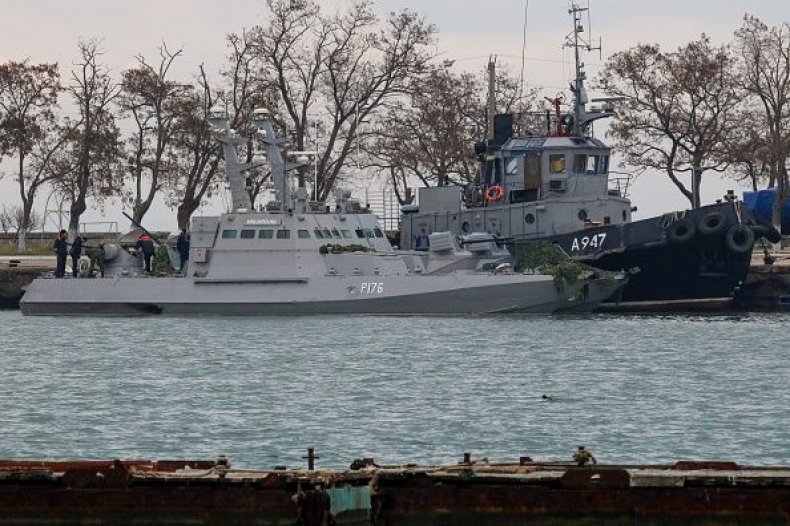 During the conference Wednesday, Putin also claimed that Ukraine's President Petro Poroshenko is trying to provoke Russia in order to gin up support for his candidacy in upcoming elections scheduled for March 2019.
"It was without doubt a provocation. It was organized by the president ahead of the elections. The president is in fifth place ratings-wise and therefore had to do something. It was used as a pretext to introduce martial law," Putin told the audience, saying that the Ukrainian ships had invaded Russia's territorial waters.
"There are clear signs of a provocation prepared in advance, designed to use this as a pretext to impose martial law in the country. It has nothing to do with trying to settle relations between Russia and Ukraine. This is a game of aggression," Putin continued.
Russian media has presented Ukraine's martial law as a crackdown against the country's population.
Meanwhile, Ukraine's president has called on President Donald Trump to use his upcoming meeting with Putin at the G-20 summit in Argentina to pressure the Russian leader to get out of Ukraine.
"I count on the United States," Poroshenko told NBC on Tuesday. "I count on the United States people."
Russia and Ukraine have had a tense relationship ever since a pro-Western social movement ousted a pro-Russian president in 2014. Since then, Moscow has supported pro-Russian separatists in eastern Ukraine and annexed Ukraine's Crimean peninsula.
Members of the international community, including the U.S., have sanctioned Russia for its involvement in Ukraine and called for the respect of the former Soviet country's territorial sovereignty.