Putin's Nuclear 'Bluff' Designed to 'Scare People': Ex-PM of Russia
Vladimir Putin's nuclear threats are merely a "bluff" because he is panicking about his mistake in invading Ukraine, his former prime minister has said.
In announcing the partial mobilization of reservists to shore up his losses in Ukraine, the Russian president accused NATO countries of trying to "blackmail" Moscow with nuclear weapons, warning he would use "all available means to protect Russia and our people."
Putin's rhetoric on Wednesday was interpreted outside Russia as signaling an intent to use nuclear weapons to wrest back the initiative following humiliating retreats in the face of Kyiv's counteroffensive in the war.
But Mikhail Kasyanov, who served as Putin's head of government between 2000 and 2004, dismissed the possibility that his former boss would use a nuclear weapon.
"He has tried to make people scared because of the use of nuclear weapons, but I think this is in the category of a bluff," he told Newsweek.
"I don't think he will turn to a nuclear weapon for the simple reason that he realizes he himself would be immediately eliminated," he told Newsweek, "it would be the end of his rule immediately and that would be the catastrophic result of that."
"He is trying to scare people, he already did it a couple of times at the beginning of the year," he said.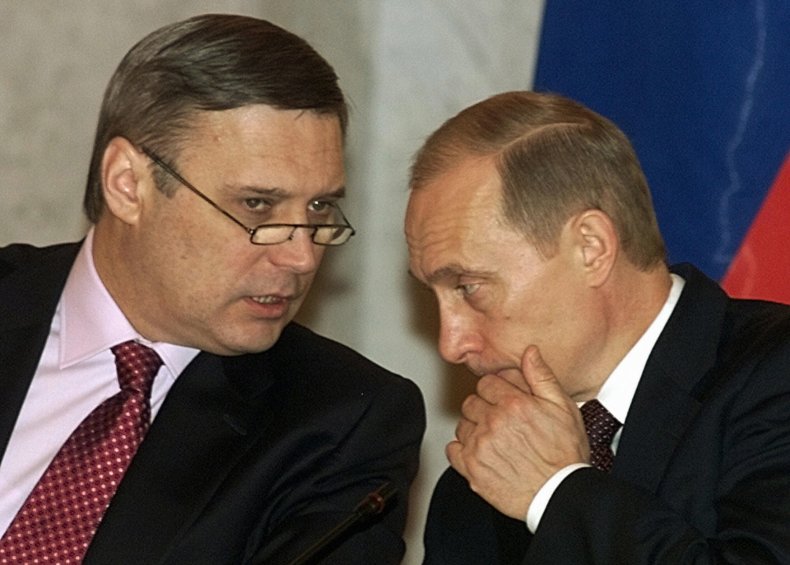 Soon after the start of his invasion of Ukraine, Putin put his nuclear forces on high alert. For months Russian state television has been framing the war as a battle between the West and Russia, whose goals could be expedited if the Kremlin drew on its estimated 6,000 warheads.
Over the last few months, the United States has been sending communications to Moscow warning it of the grave consequences if a nuclear weapon were used, The Washington Post reported, citing unnamed U.S. officials.
Dmitry Medvedev, deputy chairman of Russia's Security Council, wrote on Telegram on Thursday that after staged "referendums", territory in eastern Ukraine would be "accepted into Russia" which would be defended. Referendums in four occupied areas of Ukraine opened on Friday.
Medvedev said Russia would use its mobilized forces and "any Russian weapon, including strategic nuclear ones and those using new principles," referring to Moscow's much touted hypersonic weapons, to defend that annexed land.
But Kasyanov says Putin "has decided to play his last card in this game", in a bid to alarm Western leaders over how he believed he had an "illegal right to use nuclear weapons" to defend the annexed territories.
Thousands of men across Russia have been handed draft papers forcing them to fight in Ukraine after Putin's decree to partially mobilize the population, sparking the biggest protests in the country since the start of the war.
"His decree is a partial mobilization but in fact it is a general mobilization because all men aged 18 to 55 have to be involved in the war," Kasyanov said, as he predicted that the protests would gather pace and could ultimately lead to his ouster.
Kasyanov believes this shows that Putin "recognizes he made a mistake to start this so-called military operation, to start this bloody war against Ukraine. He is calling the whole of Russia to defend himself, not the Motherland."
"The success of Ukrainian forces has brought him to such a desperate position and he is in panic."
Kasyanov worked in the administration of former President Boris Yeltsin in the 1990s before serving as Putin's first prime minister between 2000 and 2004. He became a prominent critic of the current president, presently as leader of the People's Freedom Party (PARNAS).
No longer in Russia, Kasyanov reflected on how much his former boss had changed, from the leader who had backed his cabinet's reforms during his first term, to an authoritarian who has invaded his neighbor and is threatening nuclear war.
"In my time and in Yeltsin's time, Putin just wanted to be seen as a democrat. Right now, he is the real Putin, a KGB officer with a very different worldview which is completely abnormal."
"I couldn't even imagine we could come to the situation we have now."